Nars's new highlighting palette will give us that tropical vacay glow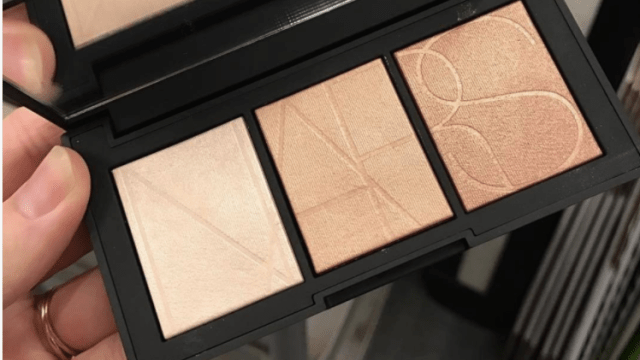 There's nothing we want more right now than to be on a tropical island, basking in the sunlight, far away from our freezing realities! We might not all be able to hop on a plane to Puerto Rico, but thanks to Nars' new Blanc de Sable highlighting palette, we'll at least look like we've spent the last few weeks laying in the sand while soaking up the sun. We can't have enough glow palettes, and we can tell this one is top tier at first glance.
The palette is in that classic black Nars packaging, and the three different shades have a beautiful texture. It's a work of art in itself!
Thanks to the different shades, you can play with it to create a unique look that works with a range of skin tones. Layer them or use them individually for a special shine.
The Nars Blanc de Sable highlighting palette will be available in March for $49 at Sephora! It'll be the perfect addition to your spring and summer beauty routine. March is so soon, friends!
Even thought March is just around the corner, what's the harm in checking out some of Nars' other products while we wait?
Did you see the newest additions to the Velvet Matte Lip Pencil collection?
And it's always a good time to stock up on concealers, since we're here!
As a matter of fact, our lip gloss collection could use a few additions.
What a dream!
You can't blame us for letting our eyes wander while we patiently wait for the highlighting palette to drop. We have to look for joy wherever we can find it, don't you agree? And Nars ALWAYS brings us lots of joy.