HBO finally gave us an explanation for scrapping that Naomi Watts Game of Thrones prequel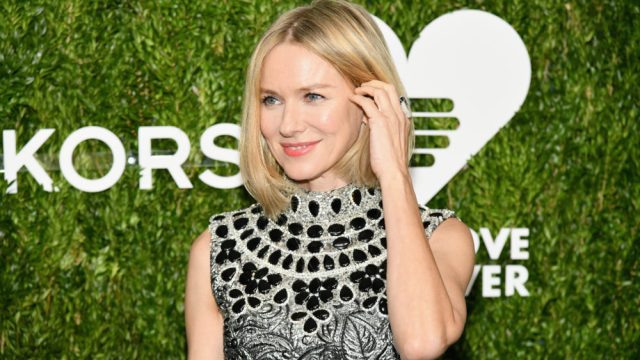 Update, January 17th, 2020, 1:30 p.m. ET: We were stoked about the women-led Game of Thrones prequel, so when HBO axed the series after ordering a pilot, we had a lot of questions. Naomi Watts was set to star in the prequel, which had been referred to as "The Long Night" but didn't have an official title yet. Jane Goldman was showrunner. Now, HBO has spoken about its decision to cancel the series, and honestly, it doesn't make us feel much better.
"In development, in pilots, sometimes things come together, sometimes they don't," HBO President of Programming Casey Bloys said in an interview with Deadline. So, what didn't come together? Bloys attributes it to there not being a book from which Goldman could work, as there was for the original Game of Thrones series and is for the series-ordered prequel House of Dragons.
"One of the things I think Jane took on beautifully, which was a challenge, there was a lot more world creation because she set hers 8,000 years before the [original] show, so it required a lot more," says Bloys. "That is a big swing. One of the things about House of Dragons, there is a text, there is a book so that made it a little bit more of a road map for a series order."
Bloys also notes that HBO ordered several Game of Thrones projects with the idea that they'd be "lucky" to have one work to fruition. Still, he credits Goldman's work on the women-centered show.
"I think Jane did a beautiful job, it was a big challenge but there was nothing that I would point to and say, oh, that one element did not work, just overall it did not quite gel," he says.
The words don't come as much of a comfort to fans who were hoping to see a woman's perspective on the Game of Thrones universe, with a woman as the lead as well. Though if House of Dragons does succeed, maybe we'll see more opportunities for other perspectives for shows set in the same world.
Update, October 30th, 2019, 9:15 a.m. EDT: We have some sad news, Game of Thrones fans. That prequel show we were so excited about—you know, the one starring Naomi Watts and helmed by Jane Goldman? It's officially a no-go.
Entertainment Weekly reports HBO scrapped the much-anticipated Game of Thrones spinoff, even after a full pilot was shot in Northern Ireland earlier this year. As much as we were excited to see Westeros on the cusp of the infamous Long Night war with the White Walkers (George R.R. Martin gave the show the working title of The Long Night), we were even more amped to see what the universe would look like with a woman as the star and a female writer taking charge behind the scenes.
This news is a bummer, but not all hope is lost for Game of Thrones fans. HBO did greenlight a different prequel, this one centering on the Targaryen family. Can we get some badass women involved in this one, please?
Original post, October 31st, 2018: The Game of Thrones prequel series has officially found its star. Academy Award nominee Naomi Watts is set to lead the still-untitled ensemble series, and while details about Watts's character, including her name, are being kept tightly under wraps (this is the Game of Thrones universe after all), reports note that she'll play a "charismatic socialite hiding a dark secret."
Written by Jane Goldman and A Song of Ice and Fire author George R.R. Martin, the upcoming series is apparently set thousands of years before the events of Game of Thrones. According to HBO's official description, the new series takes place following "the world's descent from the golden Age of Heroes into its darkest hour." The description continues, "And only one thing is for sure: from the horrifying secrets of Westeros' history to the true origin of the white walkers, the mysteries of the East to the Starks of legend—it's not the story we think we know."
While HBO's description of the series is unsurprisingly vague, Martin's suggestion for the series title, The Long Night, may provide more clues as to what's to come. In Game of Thrones (and ASOIF) lore, the Long Night was a dark period in history, plaguing the entire known world. During that period, the White Walkers battled the First Men and Children of the Forest, leading to the creation of the Wall and the Night's Watch. If Martin's suggested title is any hint, the new series may feature legendary figures like House Stark founder Bran the Builder and mythical warrior Azor Ahai.
Earlier this year, HBO programming president Casey Bloys indicated the Game of Thrones prequel wouldn't air until at least 2020, giving us ample time to speculate about Watts's character…and how long she'll survive.