Tennis Superstar Naomi Osaka Clapped Back at Critics of Her Bikini Selfie
Sexist trolls wanted her to maintain her "innocent image."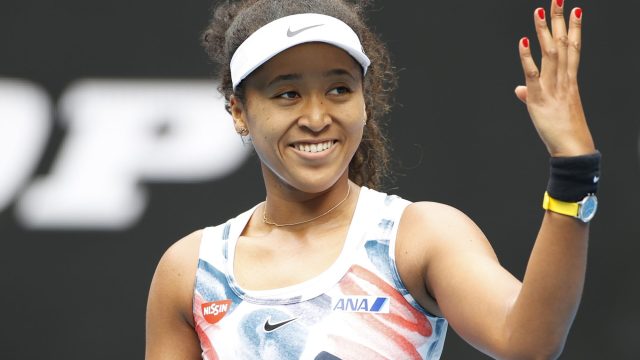 Tennis star Naomi Osaka is over the whole idea of having to maintain an "innocent" image. Since shooting to stardom after defeating 23-time Grand Slam champ Serena Williams and winning the Grand Slam singles title in 2018, Osaka has garnered quite a following. But after posting a bikini pic earlier this month, it's clear that many of Osaka's fans expect her to act and portray herself in a specific way—a way that Osaka finds "creepy," and we agree.
"Welp mornin' to you I guess," Osaka captioned a July 19th Instagram post with a photos of her wearing a gold bikini. Though Osaka raked in the "fire," "queen," and "beautiful" comments (as she should), she also scrolled through plenty of comments that criticized her for growing up and showing off her figure, and some trolls even asked if she was pregnant. Ugh.
In fact, Osaka felt so weird about these comments, she took to Twitter to speak her mind.
"I just wanna say it's creeping me out how many people are commenting @ me to maintain my "innocent image" and "don't try to be someone your [sic] not," Osaka wrote on July 26th.
"You don't know me, I'm 22, I wear swimsuits to the pool. Why do you feel like you can comment on what I can wear?"
And sadly, the trolling continued. Some reponses said that people commenting on her changing "innocent image" are "offering you sound advice with solid logic." Even a fellow "feminist" wrote, "why exploit your body image to the world?"
But thankfully, many swooped in to back up Osaka, pointing out the societal pressures around women and the fact that it's straight-up sexism.
A reminder to anyone who may feel protective over Osaka: Don't. Not only does she not know you, but she's also her own woman—a woman who is making huge waves in the tennis world and sometimes posts a bikini pic or two.