Naomi Campbell glittered from head to toe on the red carpet, and we're dazzled
You need to stop whatever you are doing and brace yourself. Because supermodel Naomi Campbell glittered from head to toe on the red carpet and slayed our collective existence. Honestly, we're not sure if any of us have recovered after seeing the photos because this QWEEN gave us EVERYTHING.
There is a reason why Lady Gaga and many other celebrities worship Naomi. She's an undisputed reigning presence in all things fashion. Even Rihanna fangirls over her on Instagram. And Naomi once again proved why, by stunning on the red carpet at the Life Ball. Somehow, this fantastic supermodel hasn't aged a day.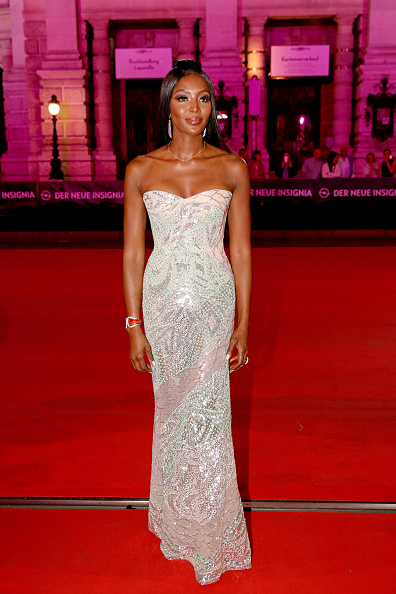 Just look at how she sparkles!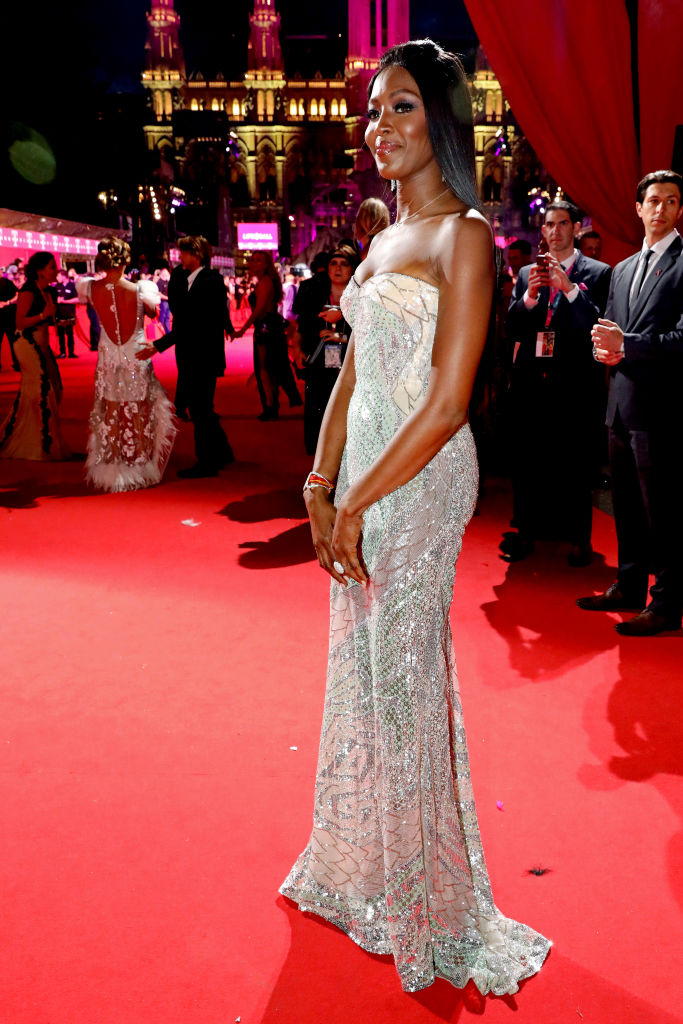 The cut of the gown totally shows off her incredible shoulders and gives her long legs and even longer silhouette. Basically, she looks like an ice princess, and we all should just bow down and worship her.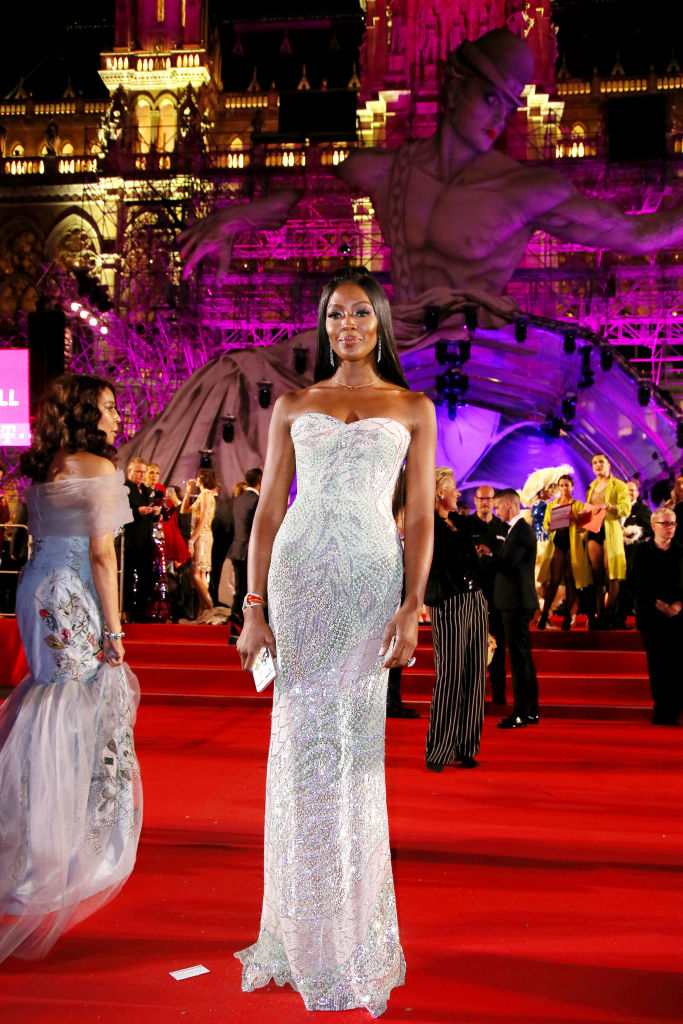 Even attendees were in awe of her all night.
It is an unspoken rule that you should never fangirl over someone famous right in front of them. But it looks like no one was following those rules when it came to Naomi that night.
And how could you possibly contain yourself?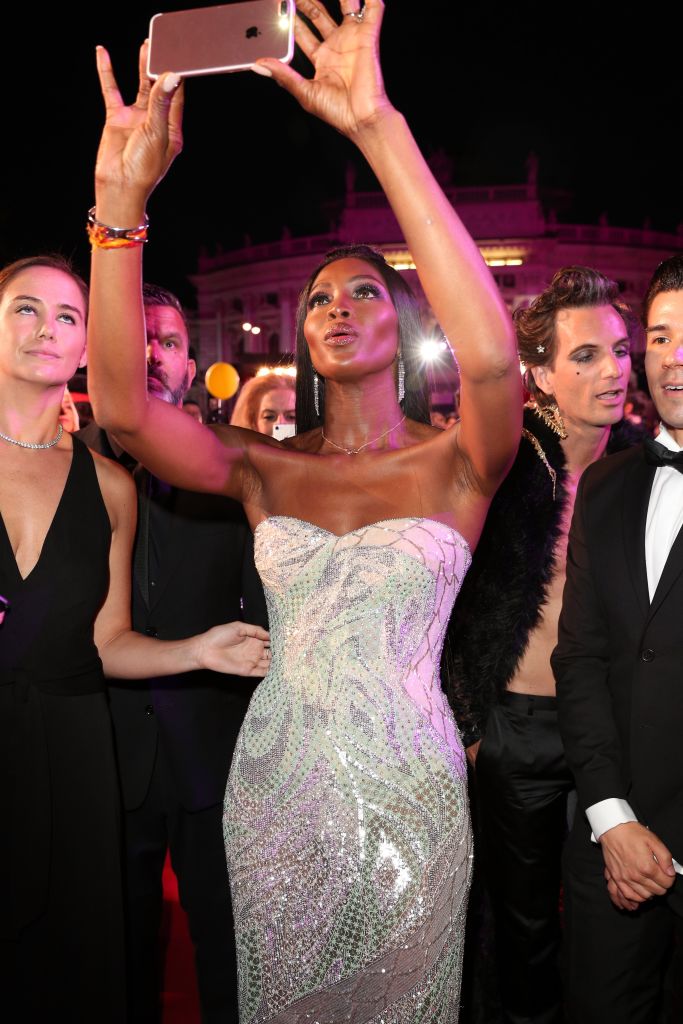 While it is important to note how indisputably incredible she looked, it is also important that Naomi Campbell glittered from head to toe for a reason. She got up on stage and gave a statement from Elton John that made everyone tear up.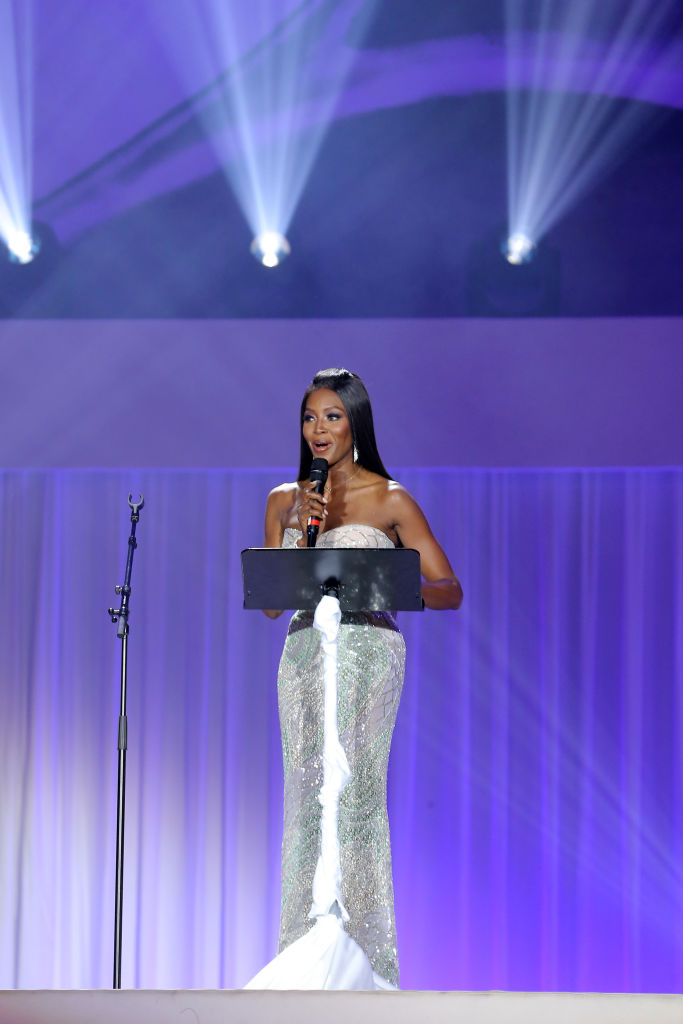 The Life Ball is an event put together to raise funds to help people with HIV/AIDS. And as Naomi states in the following video, people with this condition do not need to hide in fear. They have a community that wants to see them thrive and survive.
https://www.instagram.com/p/BVNOQl4geRq
So not only did Naomi Campbell look like a million bucks, she spoke from the heart. And what is more beautiful and timeless than that?