The naked Warwick Rowers are now challenging homophobia more than ever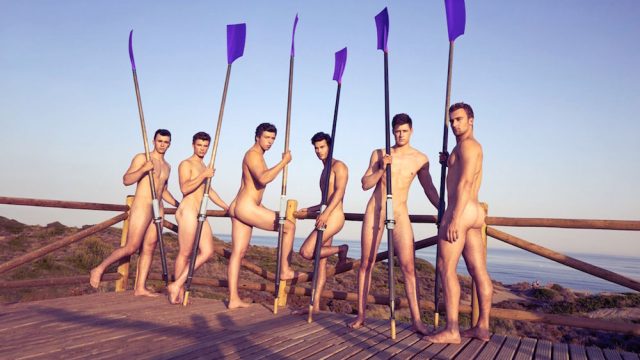 If you've come across the naked Warwick Rowers before, you probably remember them. Mainly because, well, they're naked. They're a group of hot British rowers from the University of Warwick who've been making nude calendars since 2009, raising money to fight homophobia. To put it perfectly: The Warwick Rowers get naked to challenge masculinity stereotypes.
Now, the naked rowers are back to challenge homophobia at a crucial time. Since Brexit, there has been a 147% increase in homophobic attacks in the UK, according to The Independent. And since Donald Trump has been named the president-elect, there have been numerous reports of related homophobic attacks in the U.S..
Which is why the support of straight allies like the Warwick Rowers is so important to the LGBTQ community.

The Warwick Rowers calendar is a straight ally project, and its influence continues to grow. Sport Allies is a charity set up by the team, which works "to promote more inclusive attitudes in sport, particularly towards the LGBT community."
The 2017 calendar is finally here, and the guys have once again gotten naked for equality, to make a difference. They row in their birthday suits to show that one's true identity is the best way to be.
Did we mention they're naked? And hot? And British? And doing good in this chaotic world? Check out their behind-the-scenes video:
https://www.youtube.com/watch?v=UQVjHpQ7xO8
It's always crucial to fight homophobia, but more so now than ever.