Your nail game can match your Insta-ready breakfast thanks to Nails Inc.'s new Acai Bowl polish collection
Nails Inc. is serving up a collection of Acai Bowl-inspired polish that will perfectly match your Insta-ready breakfast.
Breakfast is the most important…well, you know. Brilliant British brand Nails Inc. knows this and their latest polish pack is here to remind you. The brand that brought us nails inspired by a juice cleanse is serious about their superfoods.
The polish might not deliver the brain boosting power you get by eating acai and goji berries, but it sure is pretty. The lacquers ARE formulated with moringa, acai, goji, and chia. The formulation promises to deliver nourishing benefits, even if you're not eating it.
The brighter the berries, the better the benefits!
The limited edition 4-pack contains the shades St. James Street, Oxford Terrace, Eaton Row, and Hurlingham Gardens. (We're guessing the brekkie options in those London locales are pretty impressive?)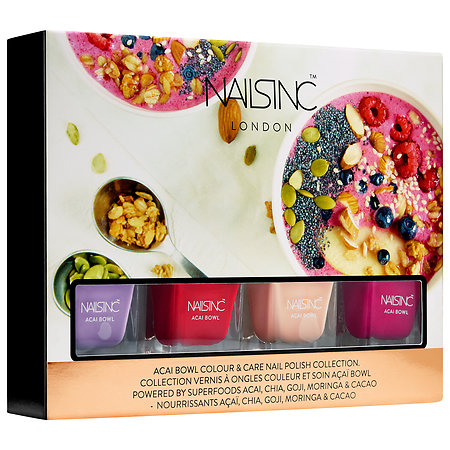 Not your typical full English breakfast, innit?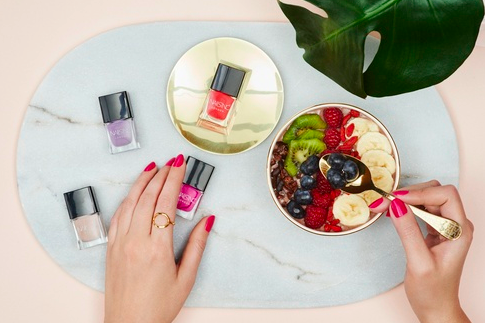 Nails Inc. suggests another of their superfood products as a base for the bowl-themed shades. The company's NAILKALE base coat contains antioxidants and kale extract to ward off nail breakage and splitting. It's not a fruit or vegetable, but the Kensington Caviar top coat dries in 45 seconds so you can head out the door and make it to your yoga class on time.
The berrylicious shades will brighten your day!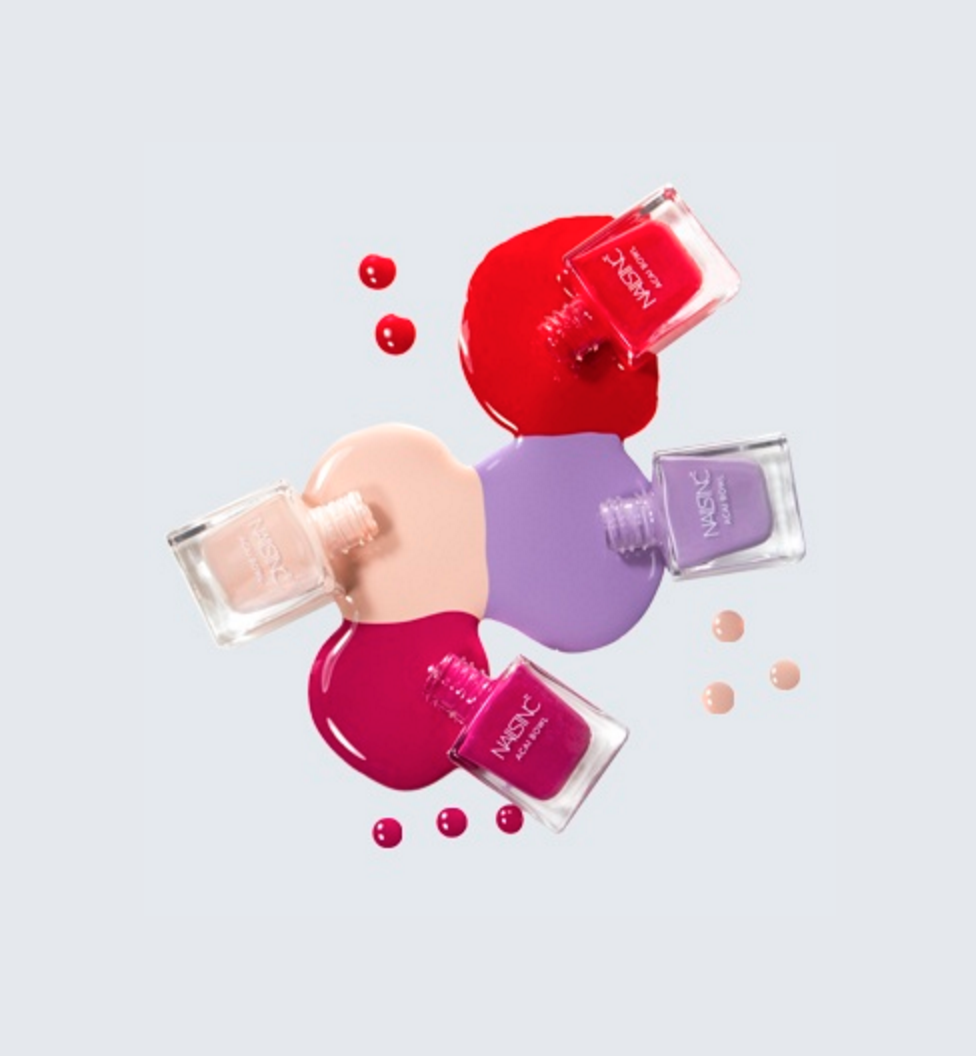 Remember kids, fly nails are an important part of a complete…ly Instagrammable breakfast!
Buy the Nails Inc. Acai Bowl Colour and Care collection for $25 from their site, or via Sephora.