The Nailed It Season 2 trailer is here, and it's filled with hilarious baking fails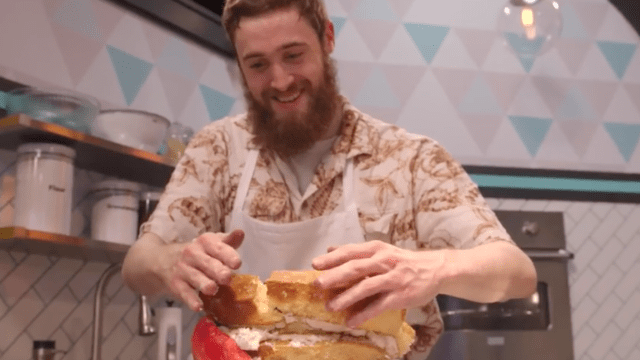 For fans of The Great British Bake Off, you know how wonderful it is to watch masterful bakers create mind-blowingly beautiful baked goods. And for fans of Netflix's Nailed It, you know how amazing it is to watch terrible bakers create failed baked goods.
After Season 1 of Nailed It came out on Netflix, it was hard not to binge every episode in one sitting. Fortunately, we don't have to wait much longer for new episodes. Season 2 of Nailed It will hit Netflix on Friday, June 29th, which means that you only have to wait a few more days for one of the most hilarious competition shows ever to return.
Based on the Nailed It Season 2 trailer, it seems like the new episodes will incite even greater guffaws. Nicole Byer and head judge Jacques Torres appear ready to honor fail after fail yet again. Byer, with her characteristically loud demeanor, leads the amateur bakers along in their tasks without any coddling whatsoever.
"Do you have any questions? Great! I'm not answering them!" Byer exclaims in the trailer. LOL.
Byer's hilarious jokes won't be the only reason to laugh your butt off, though. The trailer teases some serious baking fails, including one contestant completely losing control of her stand mixer and another asking if there's a "cake stapler" he can borrow to save his crumbling layers. And then, there's the most epic failure of all: One contestant accidentally uses salt instead of sugar. CRINGE.
You have to watch the Nailed It Season 2 trailer for yourself.
https://www.youtube.com/watch?v=aoLA8Lgwkzg?feature=oembed
Sure, The Great British Bake Off is a great show when you want to see some perfection in the kitchen. If you're not such a world-class chef yourself, though, you'll probably really appreciate all of Nailed It's antics.
Summer 2018 just got a whole lot sweeter. And maybe accidentally saltier, as well. We can't wait for the next season of epic cake failures.