The 6 products keeping my nails in good shape during quarantine
As the Senior Beauty & Fashion Editor at HelloGiggles, it's my job to stay up to date on the latest in brand and product launches. Every day, I scour studies, news, and polls to understand the science behind each innovation and determine the best of the bunch. In my recurring column, Pia's Picks, I highlight the brands and products I'm loving within the fashion and beauty space—the ones that are worth your hard-earned dollars, are incredible steals, or are the first of their kind. I hope you'll love them too.
Before the coronavirus (COVID-19) pandemic swept us away from our regular lives and into our homes, I had a standing bi-weekly manicure appointment. Every two weeks, I'd get my gel polish removed and replaced, and off I'd go. Now that we're in quarantine, though, my nails have taken quite a toll. Apart from stress-related hair loss and acne, I've also been chomping at my nails and cuticles as I anxiously wait for the pandemic to pass.
That's not to say that my nails are a mess all the time, however. With so much time at home, I've learned how to paint my nails, and I've found a nail polish formula that lasts up to a week and dries in one minute flat. I've learned how to keep them looking healthy, even if they're short.
From the cuticle oil that's my saving grace to the nearly nude polish that's basically a color-corrector cream for naked nails, here are all the products keeping my human claws in good shape during the quarantine.
1Olive & June Cuticle Oil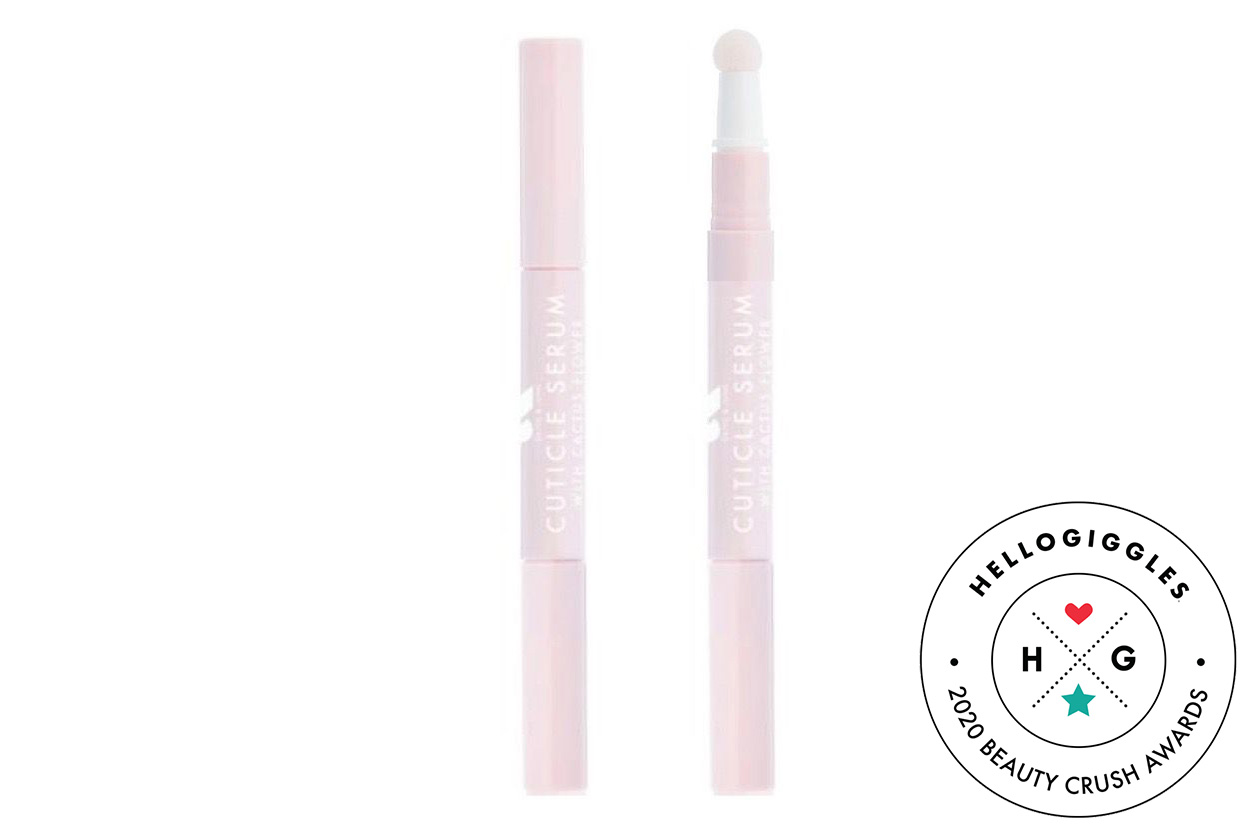 Shop It! $30, [tempo-ecommerce src="https://oliveandjune.kk2kau.net/x7dAv" title="OliveandJune.com" context="body"]
To prevent cuticles from drying out and cracking, I glide this cuticle serum along the edges of my nails to give them instant hydration. It's infused with moisturizing ingredients like jojoba seed oil, glycerin, and sunflower seed oil, and they absorb right up into the skin. What truly sets this cuticle treatment apart from others is the fuzzy applicator—it allows you to control the amount of product you apply without getting it all over your hands.
2Tweezerman Rockhard Cuticle Nipper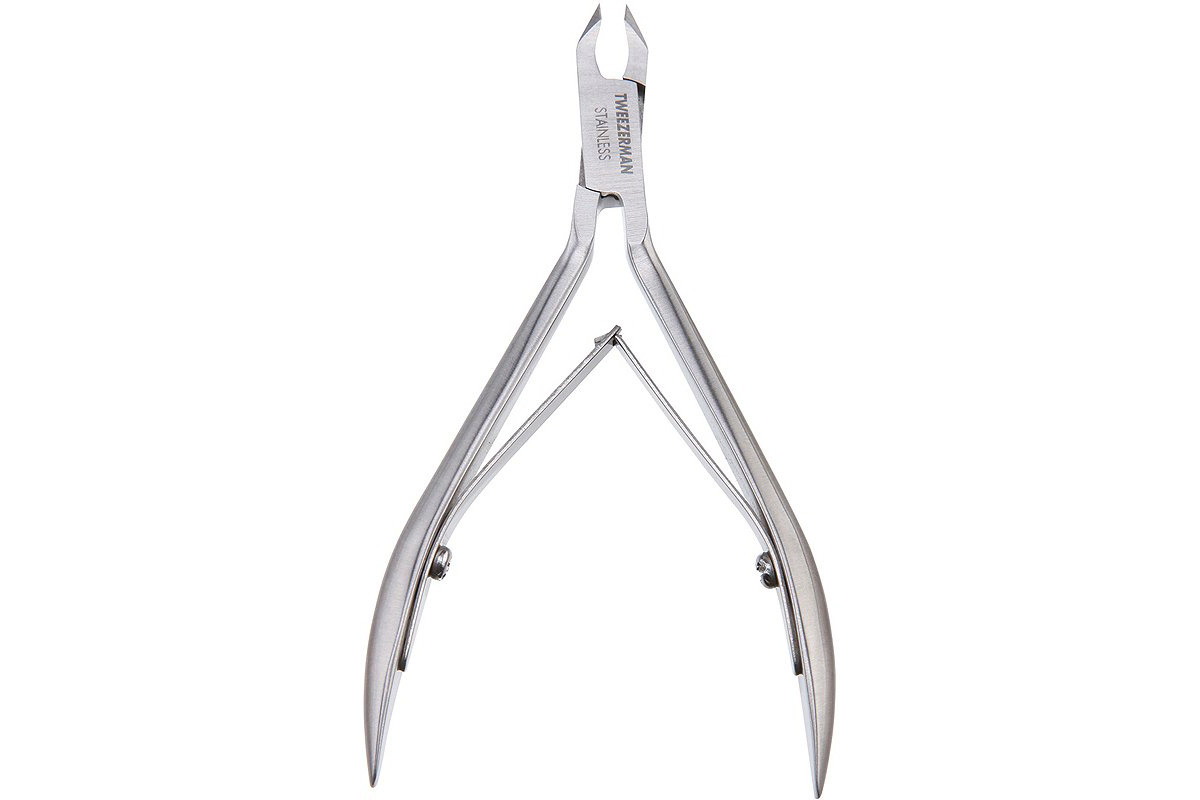 Shop it! $26, Ulta.com 
While some people prefer to push their cuticles back, I prefer to nip mine off. There's something about having a clean nail bed that has always brought me peace. This product is made of stainless steel and has lasted me for over six years. To use, I first apply cuticle oil to soften my cuticles, then push them back with my nails. Then, I take my disinfected nippers (I always treat them with rubbing alcohol before using) and gently nip away. The satisfaction I get at the end is similar to the one I feel after watching a great Dr. Pimple Popper video.
3Flowery Durable Nail File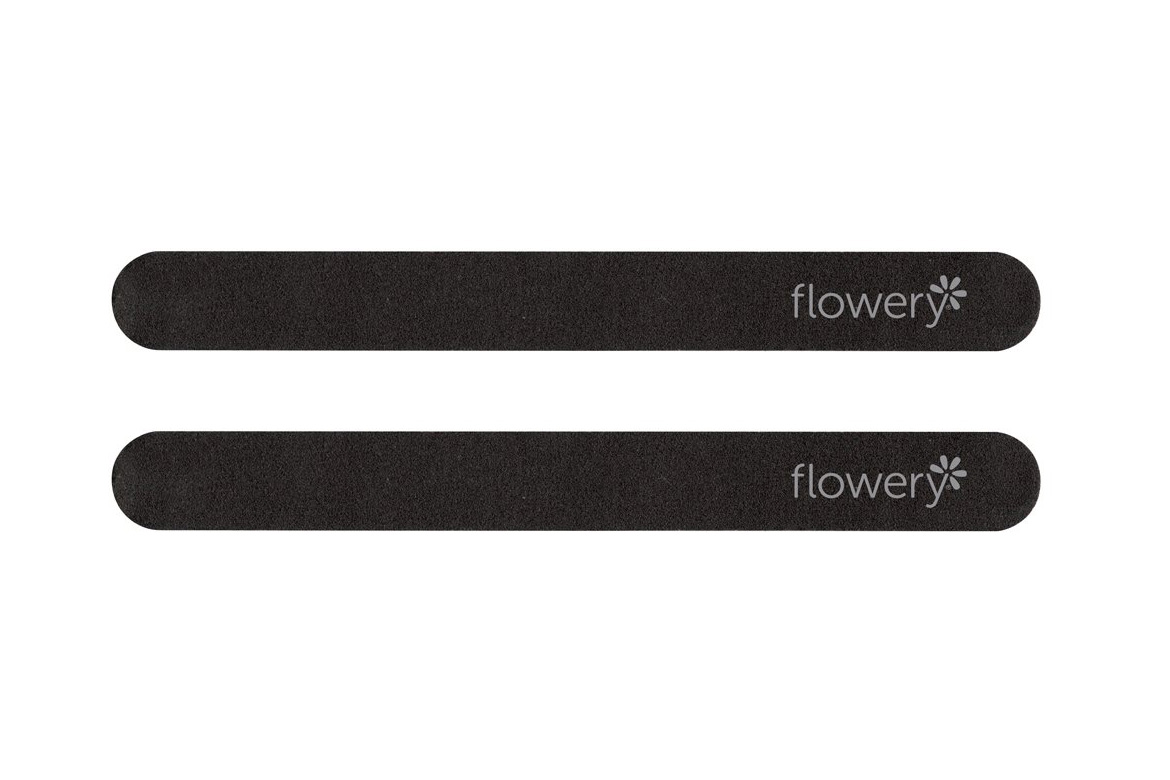 Shop it! $1.99, Ulta.com 
If I had ultra-long nails like I used to, I'd probably use a nail clipper to trim down any excess length. However, now that I'm in quarantine, my nails are shorter and I don't need to remove that much. Instead, I use a sturdy nail file to shape my nails into an oval shape.
4Susanne Kauffmann Hand Lotion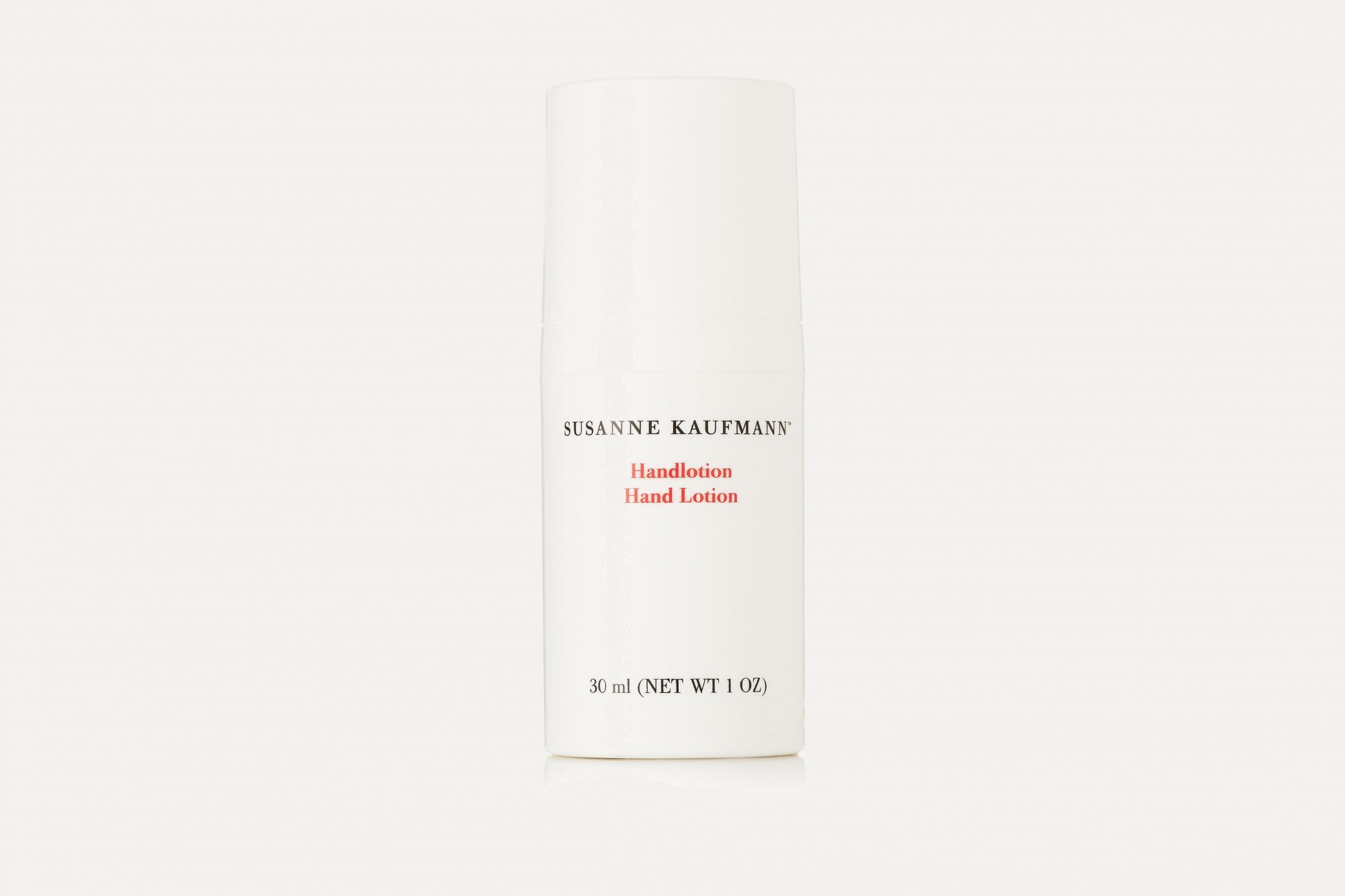 Shop It! $32, [tempo-ecommerce src="https://www.net-a-porter.com/en-ca/shop/product/susanne-kaufmann/hand-lotion-30ml/600847?cm_mmc=LinkshareUS-_-93xLBvPhAeE-_-Custom-_-LinkBuilder&ranMID=24449&ranEAID=93xLBvPhAeE&ranSiteID=93xLBvPhAeE-mS3.tfB.TfIPeN4GXJ9Jtw&siteID=93xLBvPhAeE-mS3.tfB.TfIPeN4GXJ9Jtw" title="Net-a-Porter.com" context="body"]
Vitamin E is a hero ingredient in facial skincare, and it works miracles on the rest of the body, too. All you need to re-hydrate dry hands is one pump of this lightweight and fast-absorbing hand lotion. I keep it by my bed and use it in the A.M. and P.M. to keep my hands feeling soft and looking supple.
5Zoya Naked Manicure Perfector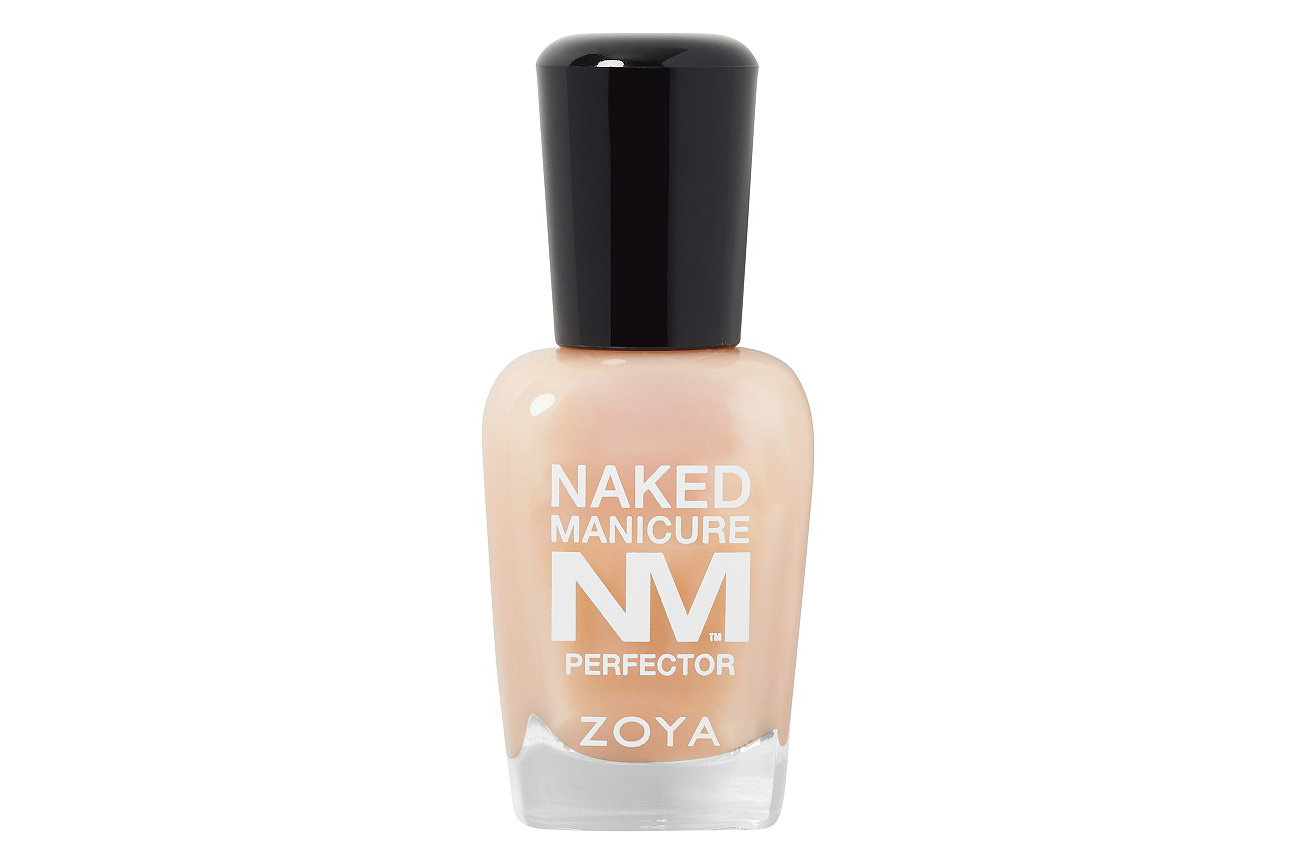 Shop it! $10, Ulta.com 
Quarantine has made me start loving the look of my bare nails, but I do enjoy a bit of shine. This polish acts like a color-corrector for your nails and masks any obvious damage such as cracks and scratches. It comes in multiple colors, such as lavender for neutralizing discoloration, mauve that's perfect for people with a darker nail bed, and white that basically acts like FaceTune for your tips. If you want to translate the no-makeup-makeup look to your nails, this product is for you.
6 KISS 100 Full-Cover Nails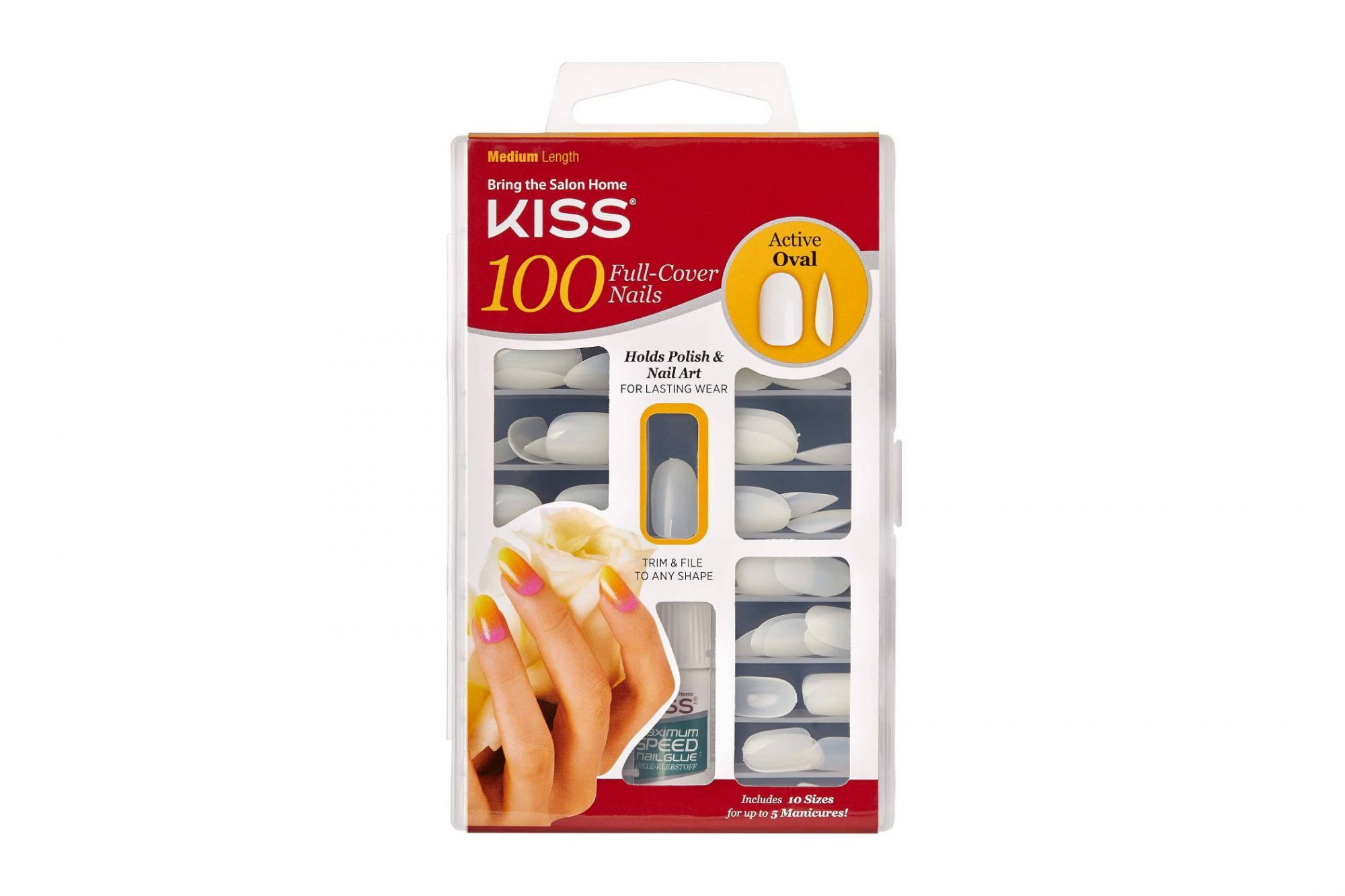 Shop It! $5.36, [tempo-ecommerce src="https://www.amazon.com/Kiss-Products-Cover-Nails-Active/dp/B000FQ5T8W/ref=as_li_ss_tl?ie=UTF8&linkCode=ll1&tag=hgbeuquaratinenailroutinepvelascojuly20-20&linkId=d150e585bb1031f206fe2b69f14b70cc&language=en_US" title="Amazon.com" context="body"]
When all else fails and I've succumbed to chomping, these glue-on nails are a godsend. This kit comes with nail glue and 100 faux nails that will give you five manicures. To apply, simply put a little bit of glue onto the faux nails and then press them onto the real nails for four seconds—that's all it takes. I like my nails to be shaped like ovals but prefer them to be a little bit shorter, so I just file the faux set down once they've adhered. They last for up to two weeks and regular nail polish can last up to 10 days chip-free. TBH, whenever I have stubby-looking nails, these help me feel human again.