This nail polish brand teamed up with Muslim Girl for a halal-certified collection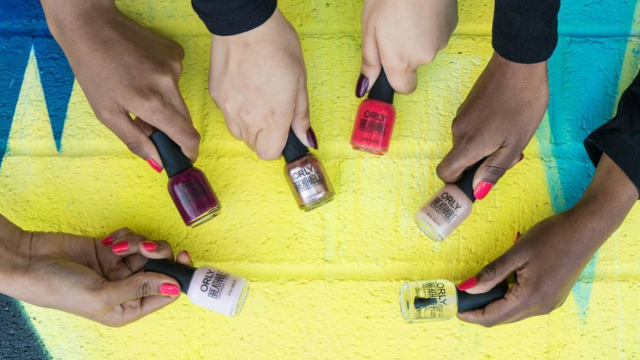 The beauty world is full of every kind of product imaginable. And although we're on the way to a more inclusive industry, we're still on this journey. Thankfully, we're taking steps towards this future, one which respects and honors different skin colors and religions alike. The latest champion in beauty equality is courtesy of Muslim Girl and Orly, who teamed up to create the first Muslim-friendly nail polish line that's coming from a major beauty brand.
The limited edition #HallalPaints capsule collection is composed of six shades, with brights, berries, and nudes included. And since the formula includes argan oil, vitamin B5, and vitamin C, your nails will look as good as they feel.
The collection is made with Muslim women in mind.
Each polish is made with 100% halal ingredients, which means they're allowed under Islam — and they're also permeable to water, which means they're prayer appropriate.
(Many nail polishes are made with non-permeable formulas, which conflict with ablution water, or ritual washing, practices.) But since #HallalPaints are made by Muslim women for Muslim women, these nail polishes are not only allowed, but totally glamorous and have names like "Haram-Bae" and "What the Fatim."
The backstory behind this collection is simple: The beauty industry should cater to all women, not just some. According to Muslim Girl,
"Many of us are the girls who could never find our names on a keychain, so of course we wanted to provide that experience for our #MuslimGirlArmy through this collection."
More of this please!! We can't wait to see what Orly and Muslim Girl do next!