We tried the new spray-on nail polish and discovered some awesome, easy hacks
When word first got out that UK nail polish brand Nails Inc. was releasing a spray-on nail color called Paint Can, screams of joy were heard all around the world from nail art enthusiasts. The concept of Paint Can is simple—you easily spray the polish on your nails just as if you were using hairspray on your hair or cooking spray on a pan, then wash off the excess from around your fingers. It's a nail polish miracle! This is perfect for people who want to do their own manicures, but unfortunately do not have a steady hand.
Unfortunately, Paint Can isn't the easiest to get your hands on—it's on back order on a lot of sites. Sally Beauty does seem to have it in stock though, if you're looking to buy a can right away.
The instructions are as follows: First, you apply a base coat and let it dry. Next, you shake the Paint Can spray polish and go to town (holding it about three to five inches away), spraying evenly on your claws. Just make sure you've covered the surface you're using so you don't end up accidentally painting your desk, kitchen table, significant other, etc. Let the color set for a few minutes and apply a top coat.
Tip: Nails Inc. makes a 2 in 1 Base and Top coat to make things easier.
After you let the top coat dry for a few minutes, wash off the excess polish from your skin and cuticles with warm soapy water. Be amazed! Your nails should be perfectly painted. You can also use facial wipes if you're doing a last minute, on-the-go mani.
While I was playing around with the polish I thought, "What kind of nail art could be done with this wonderful contraption?!" After testing out a few different techniques including a sadly, failed galaxy nail design, I came to the conclusion that the best things to do this with would be stencil-related nail art. If you decide to get Paint Can, try these easy nail art techniques yourself! 
Step One: Apply clear base coat, then paint your nails a base color. I used "Lean" by Floss Gloss. Apply clear top coat and let dry.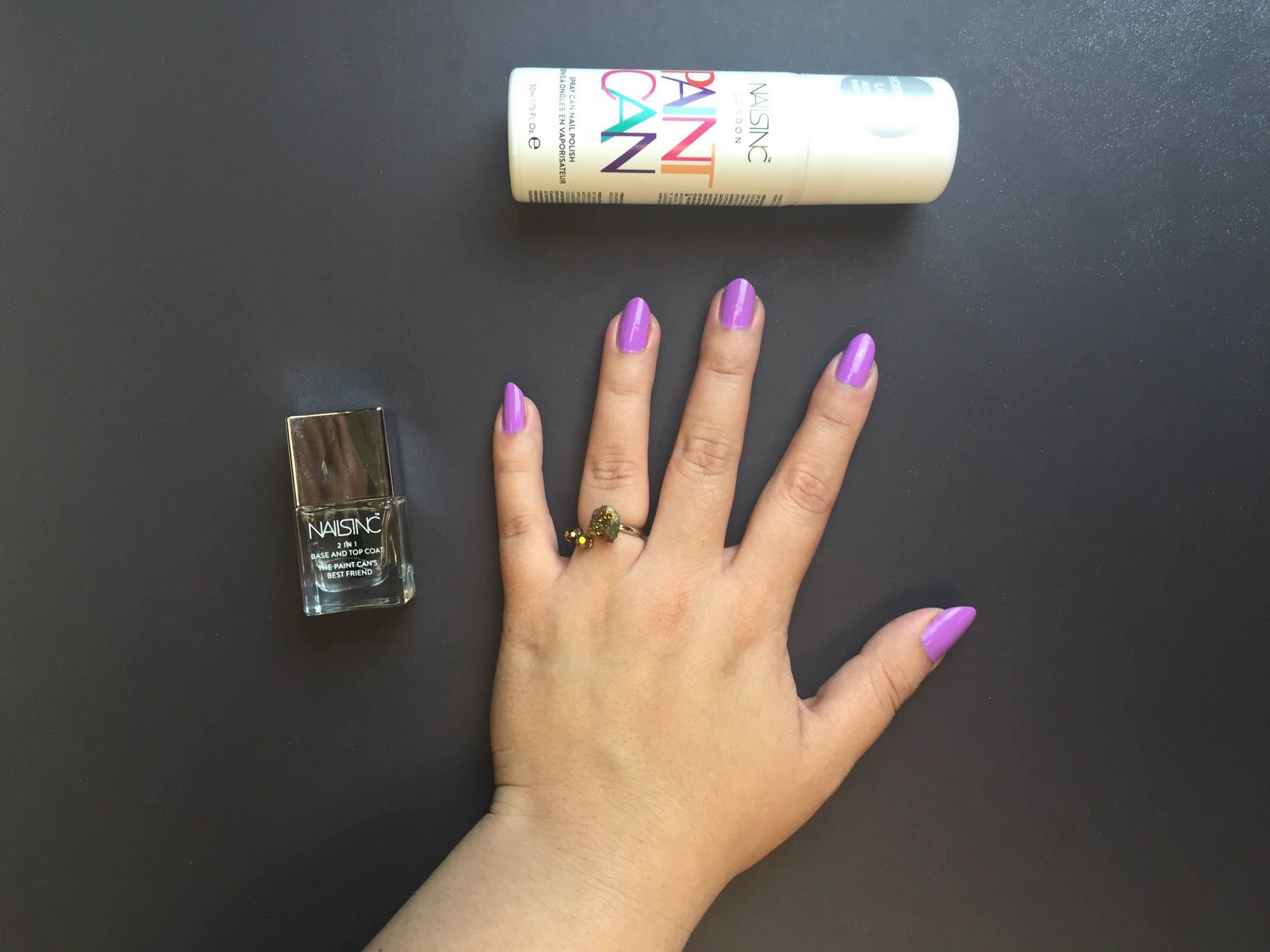 Step two: Cover your nails with tape in order to create a "v" shape on your nail. I recommend washi tape since it isn't as sticky as regular tape. Plus, it's cuter! Just look at the adorable matryoshka dolls on mine!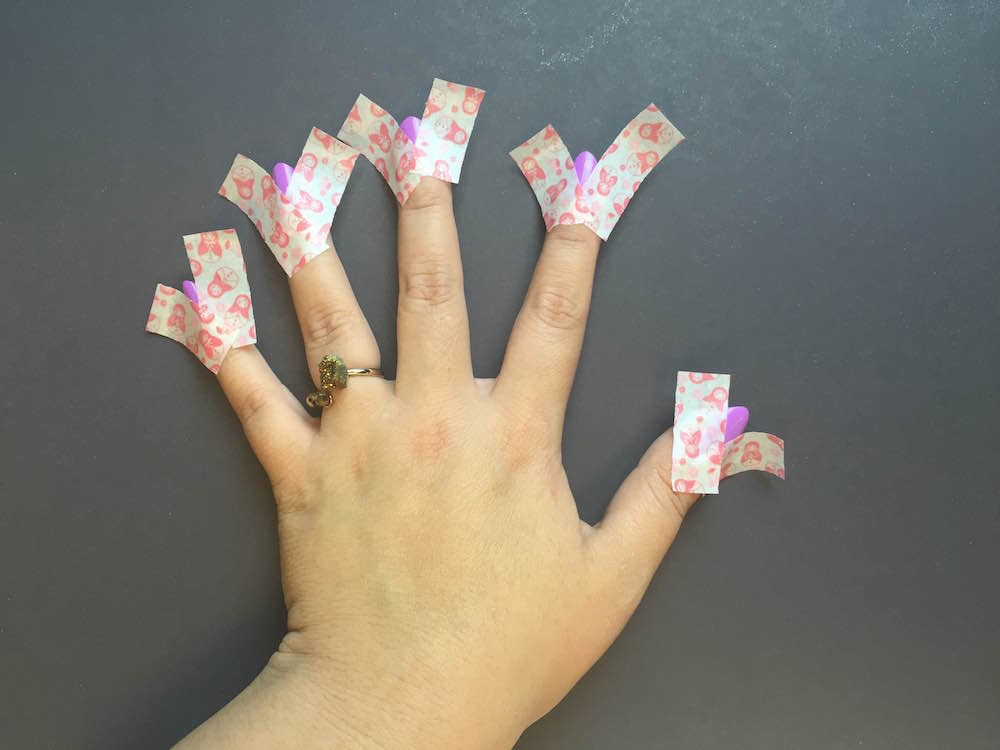 Step three: Spray the Paint Can polish onto the space uncovered by the tape. Let it dry for a bit.
Step four: Carefully peel off the tape and apply top coat. Let dry before washing off the excess paint from around your nails.
2. Fishnet mani
This one is partly inspired by the quilted Chanel bag eyeshadow.
Step one: Apply clear base coat and paint your nails a base color. I used Revlon's Coastal Surf. Appy top coat and let dry.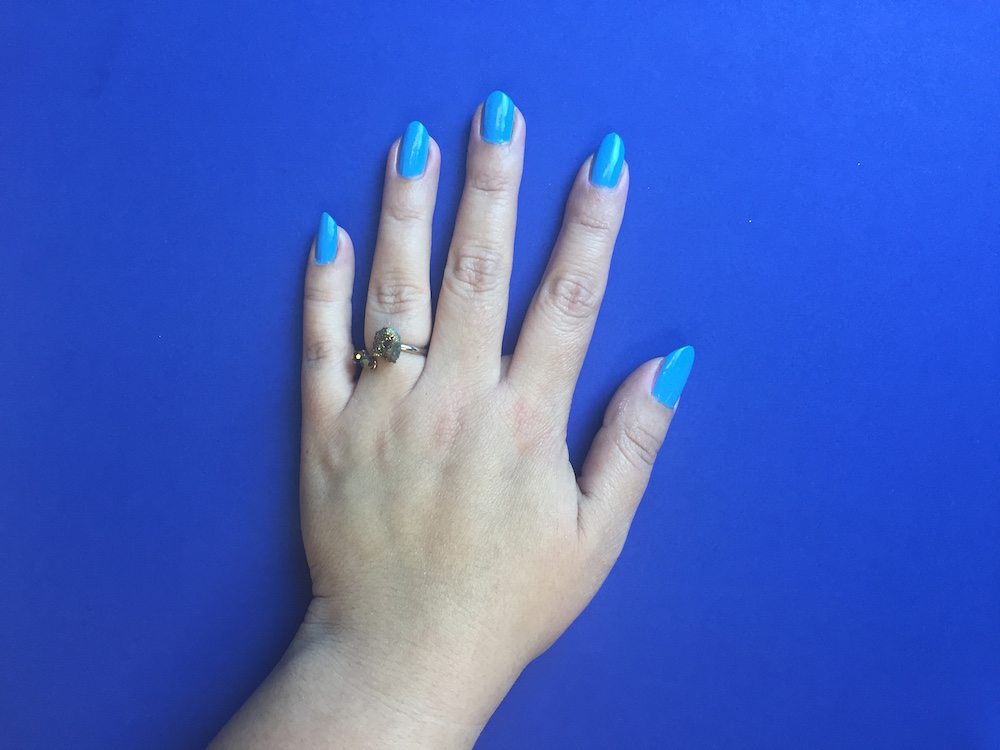 Step two: Cover nail with fishnet stocking, while gripping it in place.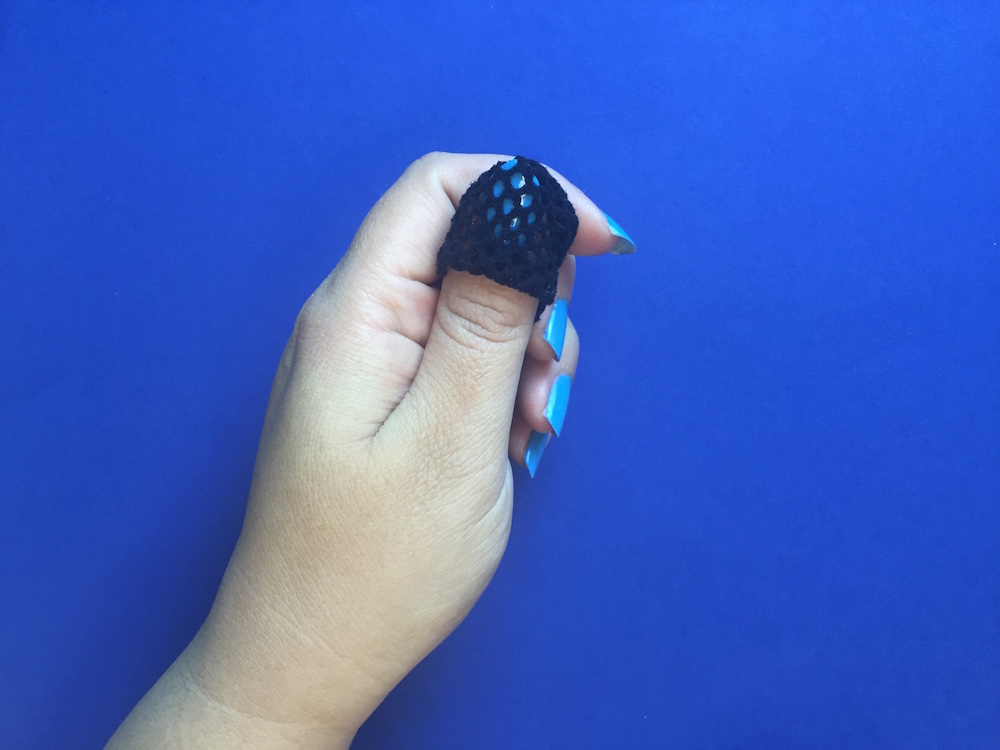 Step three: Spray with Paint Can.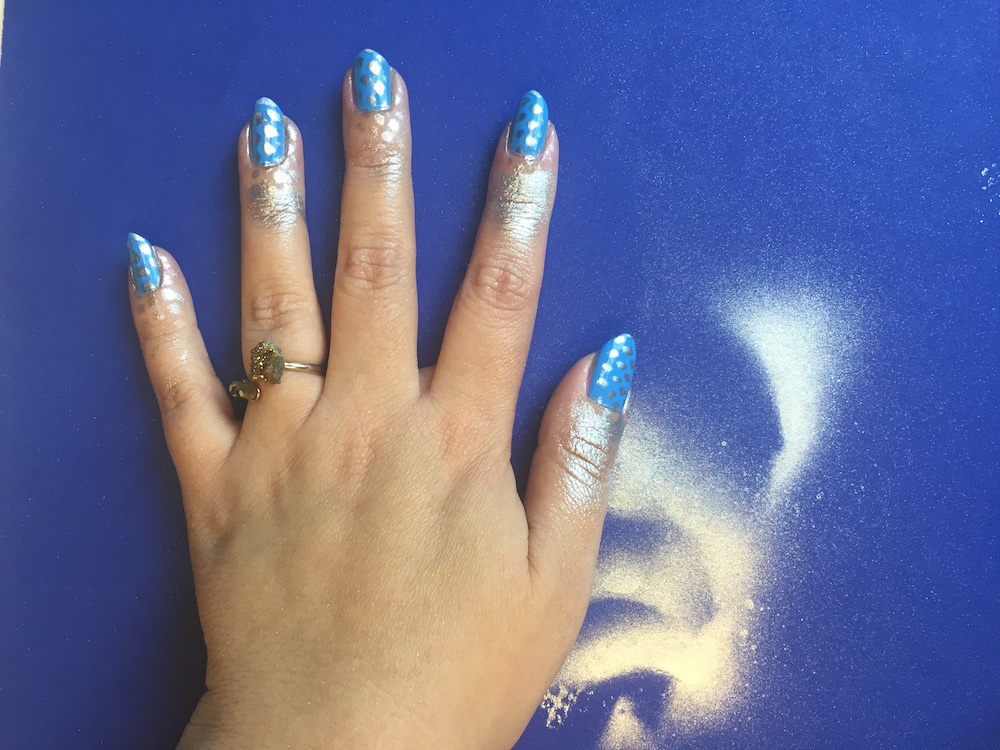 Step four: Remove fishnet and apply top coat.  Let dry and wash off excess paint.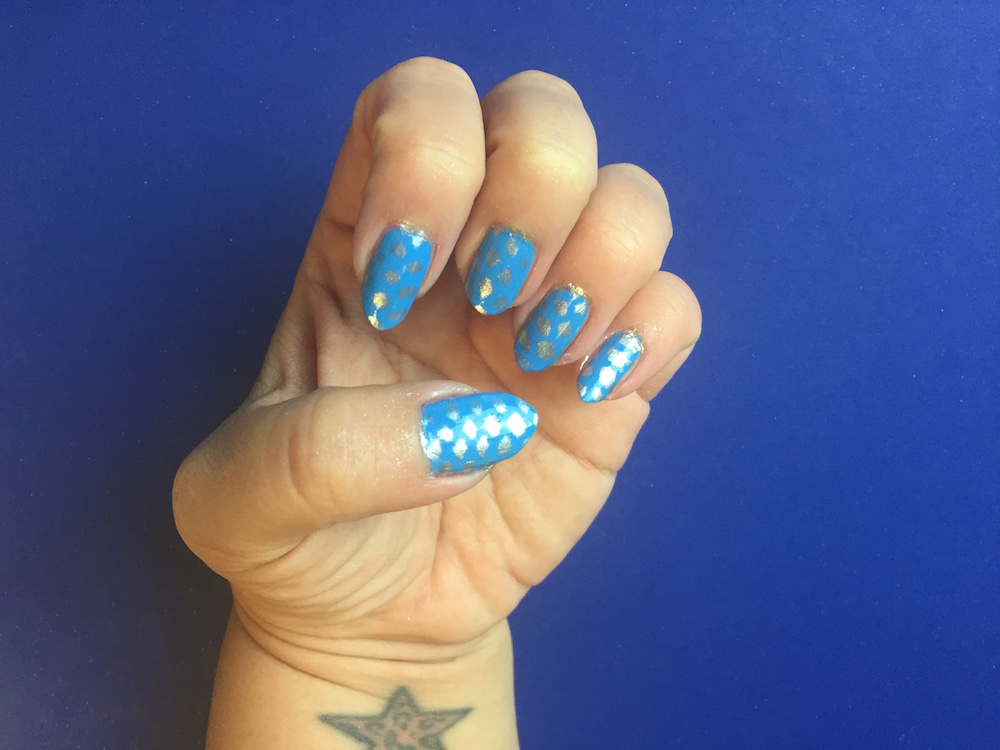 3. The failed heart stencil mani
This one didn't work, but enjoy this gif for LOLs.