Vlogger MyLifeAsEva just came out as bisexual, and we are listening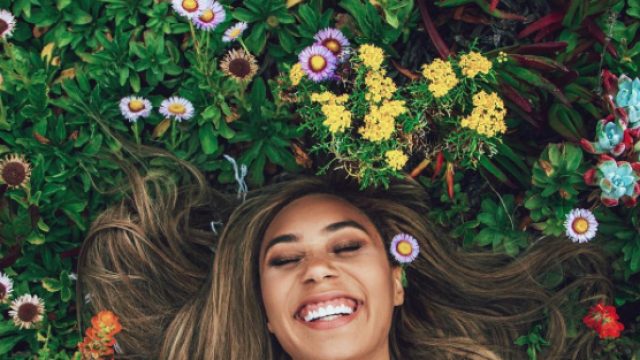 YouTube vlogger MyLifeAsEva, aka Eva Gutowski, recently came out as bisexual on Twitter, and we're sending her so much love. Coming out is often a challenge, especially when you're coming out as bisexual, as biphobia is rampant in both the straight and queer community. We're so happy for her, and sending her the best of vibes.
It all started when Eva began tweeting about bisexuality in general.
Immediately, fans were begging to know whether this means Eva herself is bisexual.
false false
Though you don't have to be a member of the LGBT community to encourage education around LGBT issues like biphobia, many were hopeful.
Eva confirmed that she doesn't take gender into account when it comes to who she would and wouldn't date, saying, "I am ready for myself to fall in love with someone, no matter who they end up being, and have been since I was 12. Boy or girl."
She said its best to let the heart decide, and we couldn't agree more.
Plus, MyLifeAsEva reminded fans that being queer doesn't have to be a political statement.
While no one has to come out, it does have an impact when influential faves like MyLifeAsEva come out and refuse to be ashamed. It helps normalize queerness, as well as empower and validate young queer kids, teens, and even adults who struggle to sidestep homophobia and transphobia.