The #1 Movie You'll Definitely Want to See in Theaters This Fall
This one *needs* to be seen on the big screen.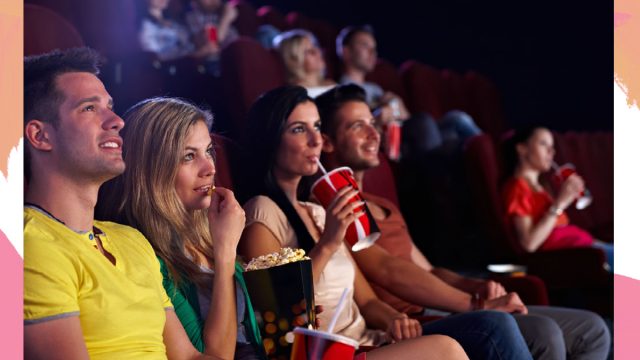 It's been two years since we tragically lost Black Panther star Chadwick Boseman. The actor, who died from cancer in 2020, lit up the screen as the superhero character and King of Wakanda, a member of The Avengers who appeared in numerous Marvel films. Now T'Challa's legacy lives on in a new chapter of the story, Black Panther: Wakanda Forever, which arrives in theaters November 11.
The film, the 30th in the Marvel Cinematic Universe, brings back director Ryan Coogler and most of the original cast, including Letitia Wright, Lupita Nyong'o, Danai Gurira, Winston Duke, Martin Freeman and Angela Bassett, and adds newcomers Michaela Coel, Tenoch Huerta and Dominique Thorne. If the poignant trailer is any indication, fans can expect tears, action, and a brand new Black Panther. Our guess: T'Challa's younger sister Shuri, who proved herself more than capable in the first movie.
Black Panther: Wakanda Forever, in the spirit of all good Marvel flicks, introduces a new foe to the mix. Huerta, a Mexican actor, plays Namor the Submariner, ruler of Talocan, who invades Wakanda after the death of King T'Challa. This version of the character, who originated in the comics, takes on a more inclusive sensibility onscreen. From the looks of the trailer, the battle between Wakanda and Talocan will be fierce and action-packed.
RELATED: 20 Best Date Night Movies to Watch With Your Partner
While Black Panther: Wakanda Forever will eventually make its way to Disney+, Disney's streaming service, this is one you absolutely have to see on the big screen. Like its predecessor, the film's fantastical setting and big action sequences will be unparalleled outside the theaters. Plus, it's the best way to avoid spoilers for which character is taking on the mantle of Black Panther going forward.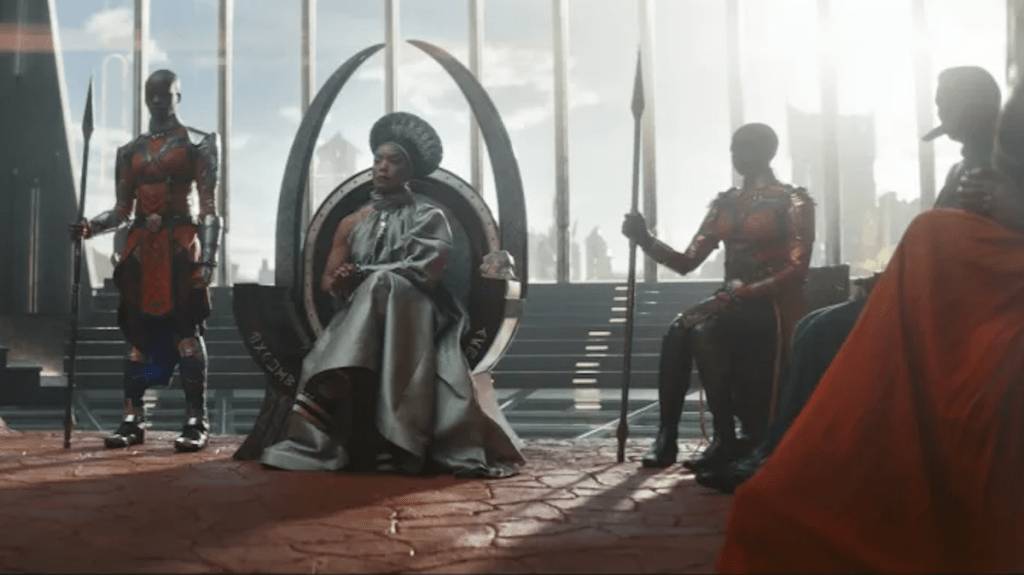 Other possible spoilers: the end credit scenes. For those who have been long-captivated by the saga of the Marvel Cinematic Universe, Black Panther: Wakanda Forever will mark the end of its fourth phase. That means that there might be some pretty big reveals after the credits roll. We also won't get another big-screen Marvel movie until next year, when Ant-Man and the Wasp: Quantumania arrives on Feb. 17, 2023 to kick off Phase 5.
Expect the presence of Boseman to loom large in the movie, even if he's not physically in it. At D23 Expo last week, Duke said the actor's death strongly impacted everyone on set.
"It was just really sad not to have that someone we knew as a person, and not just this artifice on a screen," Duke told Collider. "He was a real person and we really missed him. It was something that we dealt with, every day, and something that we got to understand, every day, that we're not the only people grieving. Not only the people who are in front of camera are grieving, it's everybody. So, it was a lot of melancholy." 
Nyong'o also reflected on the impact in a recent interview with The New York Times. "There was a lot of stillness, reflection, prayer and meditation to bolster me up as emotionally, mentally and spiritually as possible," she said. "It was a unique experience to step back into this world without our leader. When you have a sophomore film, there's a lot of expectation. But I think the loss of Chadwick kind of took all that away. I found myself having to radically accept that this was going to be different, and that showing up with as much openness as possible was key."
While a lot of good movies will be rolling out over the next few months, Black Panther: Wakanda Forever is absolute the must-see. Not only is it a tribute to Boseman, but it has the feel of a big event you don't want to miss.
Emily Zemler is a freelance writer and journalist based in London. She covers entertainment and travel for a variety of outlets, including Los Angeles Times, Rolling Stone, Shondaland and Observer.
Read more