These Muslim Valentine's Day cards are meant to make you laugh uncomfortably
"In these apocalyptic Islamophobic times, laughing in the face of the resistance can sometimes be the best medicine." That may sound like the trailer to a good-bad movie, but that's how Tanzila "Taz" Ahmed describes her awesome Muslim Valentine's Day cards.
There's no denying we live in a world where homophobia, transphobia, Islamophobia, and well, every type of phobia is alive and well. But Taz decided to take a cheeky approach with her sixth series of #MuslimVDay cards. Each year, she produces a set of cards her Etsy shop describes as: "If these cards make you laugh, but uncomfortably, they have done their job."
The 2018 series includes phrases like "Wanna roleplay TSA?," "Cupid Dropped an Airstrike on My Heart," and "I'd Never Ban You From My Heart." It's clear to see why these cards can make you laugh, but in an uncomfortable that's-so-messed-up way.
If you're looking for a unique Valentine's Day gift, a way to make someone laugh or strike up conversation, these cards accomplish all of the above.
These aren't your average Hallmark cards!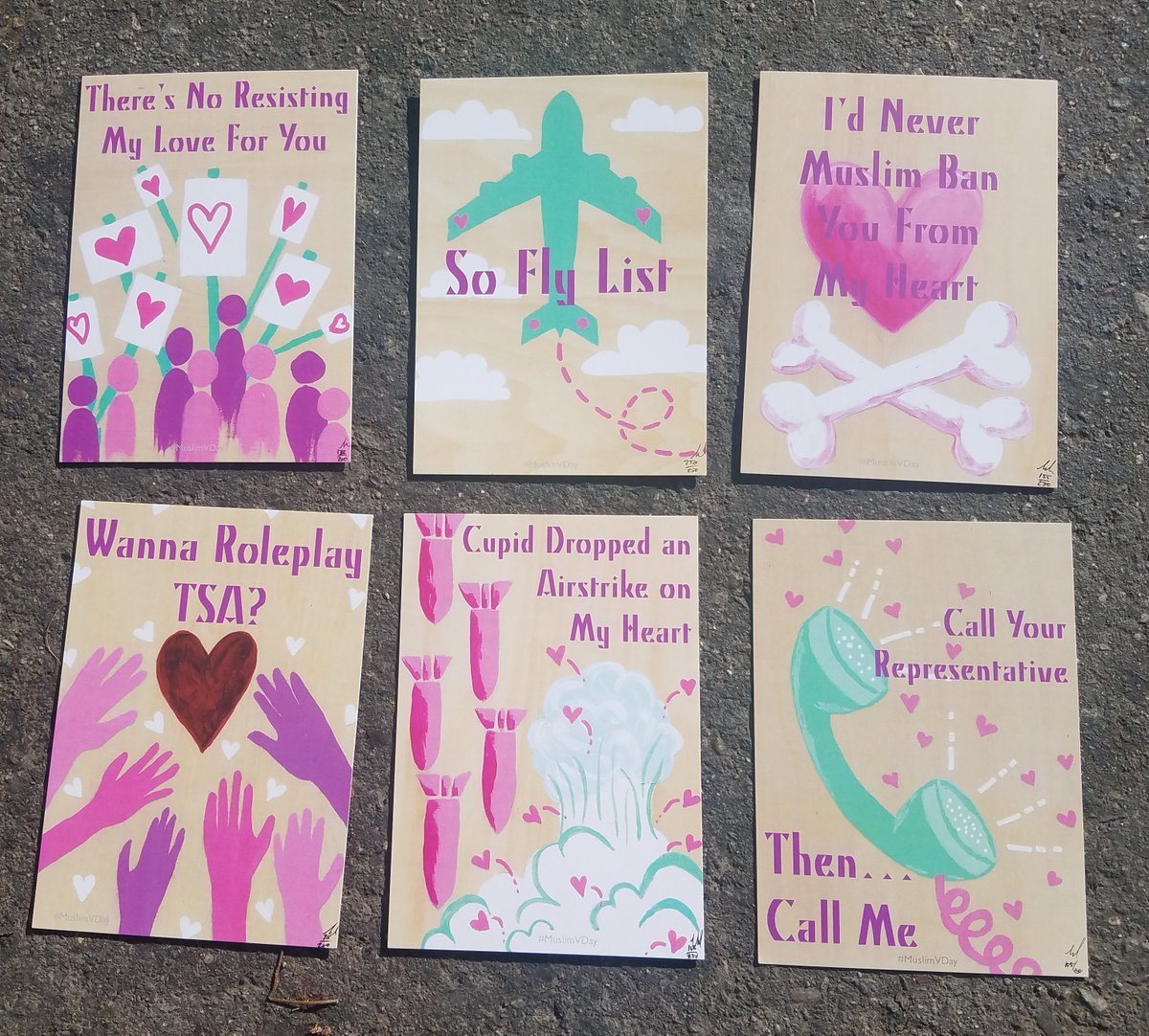 So Fly List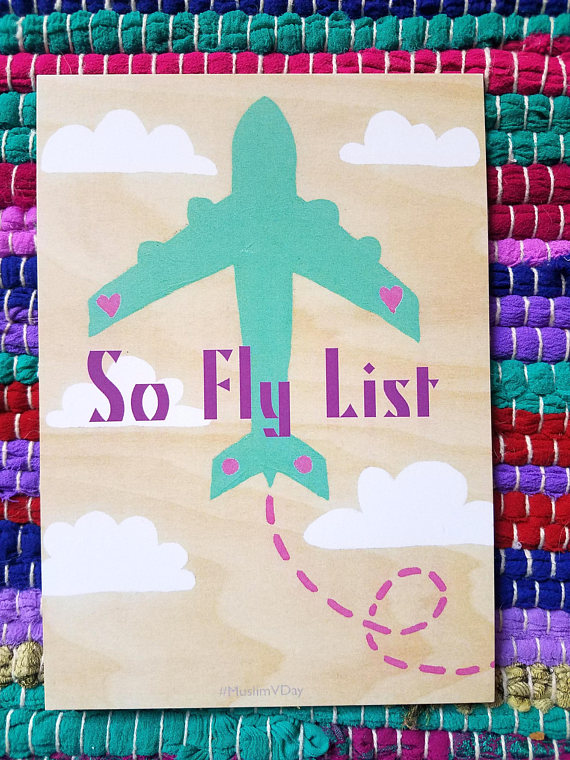 The limited-edition Valentine's Day series includes six cards in the set.
Past cards have included phrases like "You're #1 on my watch list" and "I'd wiretap that."
Ahmed told HelloGiggles,
"The goal of the cards are to make people feel warm and fuzzy and full of love. And the feeling after that should be like a feeling of 'Oh, damn, that's so witty! I'm so uncomfortable.' I hope that the cards are able to disrupt how people think and how they implicitly perform Islamophobia.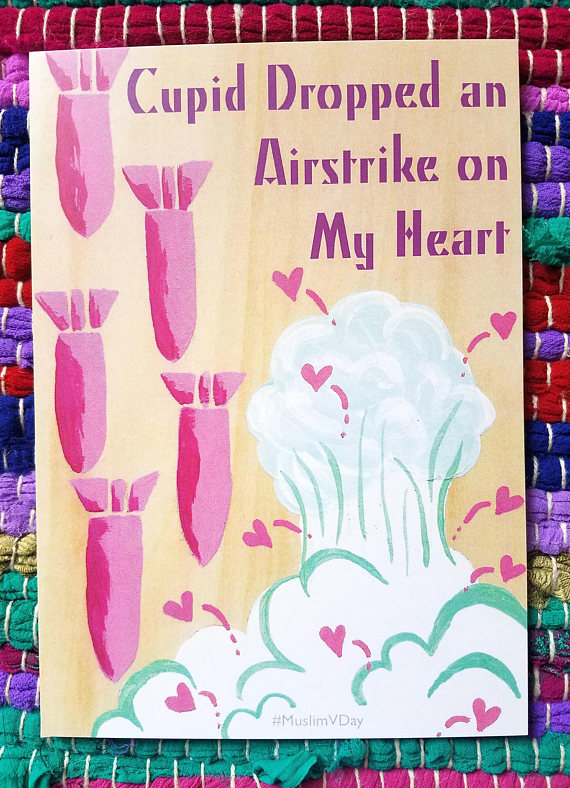 The current 2018 cards are the sixth series, so you'd think Ahmed would run out of witty phrases, but the current political climate changed that. The creator explained,
"I had run out of jokes, and it just became too difficult to come up with puns, they had all been said. But when the 2016 elections happened, and Muslims became the number one villain in political rhetoric, there was just so much material to work with."
Cheers to artists who use their platform to reflect the times.