Musician Ceci Bastida talks to us about her new album and it will inspire you to believe in your power
Ceci Bastida effortlessly infuses her music with her social activism. LA Weekly deemed the badass vocalist Ceci Bastida as a "spunky fireball of future music" in their 2010 interview, and we couldn't agree more. The Mexican beauty sports her Latina flair proudly, and uses it to inspire others not to give up — a message that we all need more than ever right now.
Her latest single Sueño, released in September, was heavily inspired by the many disappearances of citizens in Mexico over the years, and the corrupt Mexican government's pure disregard for their lives.
The families of those missing, however, refuse to give up the search for their loved ones and continue to fight for answers.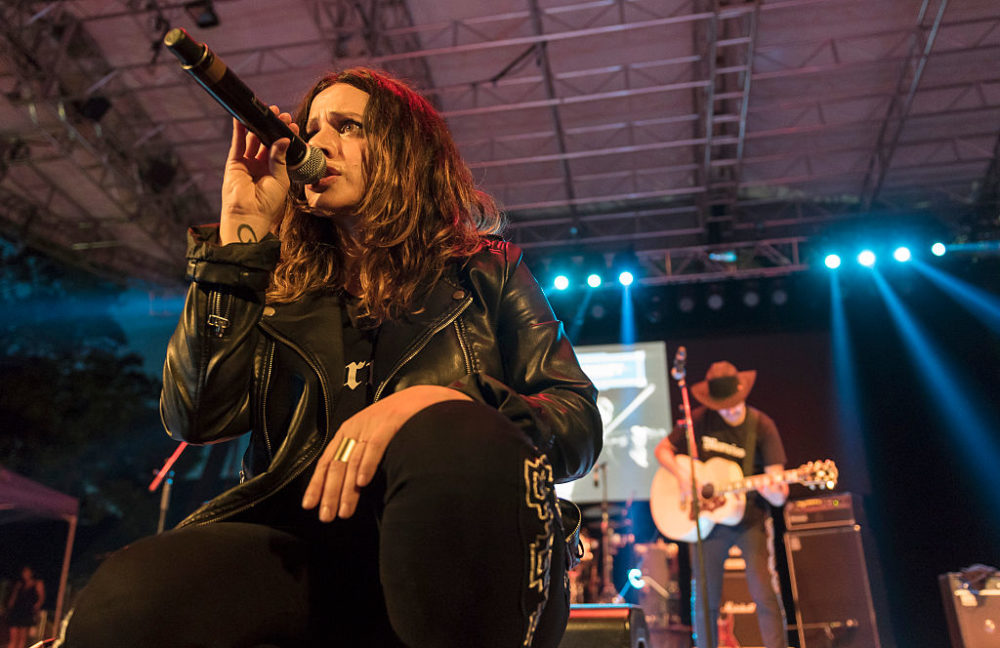 "It's inspiring to see how these people still go out into the streets, and how their families are demanding answers even though they most likely won't get the right answers," Ceci said. "So, they inspired me. How do you not give up when you have so many obstacles in your way? It's this idea of having a dream, and not being fearful."
This doesn't mark Ceci's first encounter with protesting. The singer got her start performing with Tijuana No!, the rock, ska band notoriously known for their lyrical outspokenness in the face of injustices.
"They're way more direct than how I talk about things, but I started playing with them when I was 15," she said. "We were a band that would be involved in a lot of events — helping immigrants or the civil war in El Salvador. As I was playing with them I started to learn about all of these different issues happening in different parts of the world, and it sort of shaped me. I still talk about these issues, but I do it more in stories."
Her solo EP, also entitled Sueño, which is scheduled to release on Nov. 11, has a few chapters that lend a nod to self-empowerment. In the wake of the presidential election upset, Ceci thinks of how she can empower her own five-year-old daughter to stay strong.
And she thinks her accompanying track Vas a Verme, which translates to English as "You'll see," could be used as her daughter's, as well as other women's, secret weapon.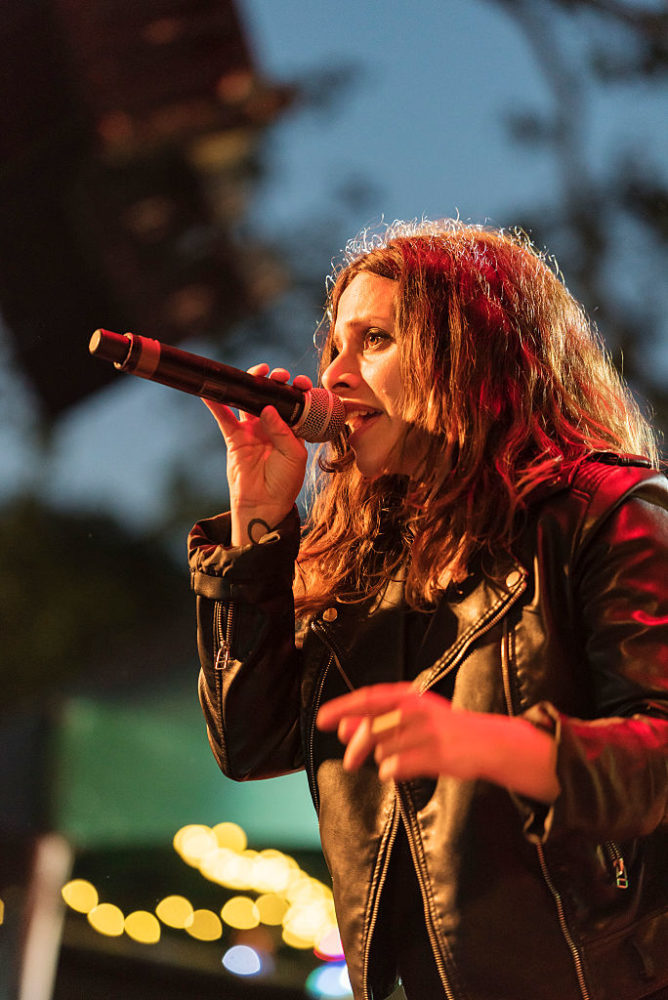 "There's [a song] called Vas a Verme, which is about a woman's strength in a way," she explained. "I feel like guys can sort of think that your opinion is less valuable, and they'll want to take credit for what you do." "My main thing is for her to know that she's strong, and that her success will not depend on her looks. "
Ceci — who's absolutely gorgeous in her own right — doesn't have an issue with women showboating their sexiness, but she does think it's important for women to know that they have the choice not to do so, if they please.
Sueño will mark Ceci's third studio album, the Latin Grammy nominee hopes that her messages come off as more conversational than preachy this time around. But with so much life experience underneath her belt, we're sure that the lessons will do nothing short of inspire.