8 music festival outfit ideas for the woman who's totally over daisy dukes and crop tops
The uniform for music festivals changes like the wind. Sometimes they are grungy and dirty, sometimes they are Kendall Jenner in thousand dollar harem pants with diamonds in her sandals. While we may be pumped for festival season (attending Coachella or not — the springtime fashion and the warmer weather are more than welcome, anytime) no matter what, some of us are less crop-top, ab-flaunting people and more "OMG this dress has pockets!"-people.  For the latter group, we hear you. At the end of the day, we'd lean more toward casual functionality and subtle sex appeal than getting a 3-day long wedgie in an on-trend bodysuit. #notsorry.
So grab your festy besties and flaunt your own personal style in these practical yet totally gorgeous outfits, now!
We call this the White and Tan: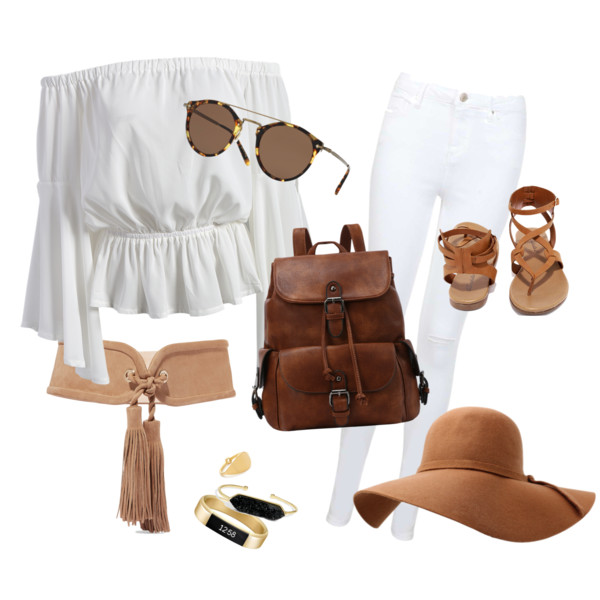 The cool leather backpack lets your carry all your water bottle, deodorant, sunscreen, phone, sunnies etc. and means you can roam freely without worrying about where you put your stuff down. If you're going this route, throw in a thick blanket to keep your buns from getting muddy. Or don't. Isn't that the point?
#momvibes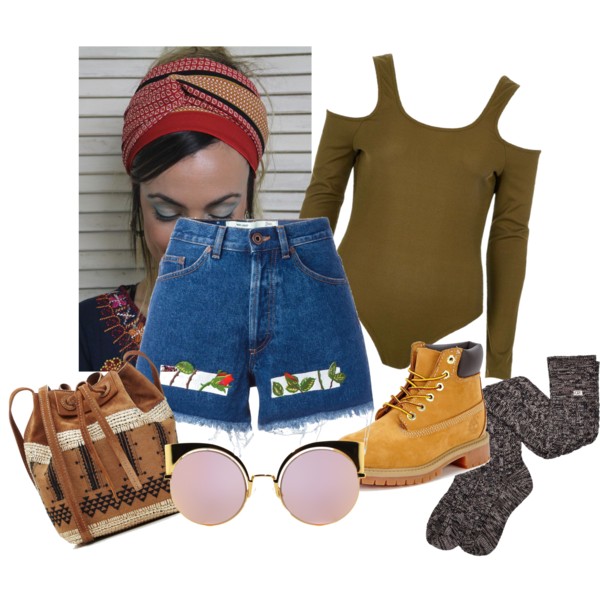 Remember those pics of your mom in the '70s looking smoking hot in the most mom-friendly outfit pieces? We're talking grassroots style boots and high-waisted pants all the way. Invoke your mom's old photos and bring some no-nonsense to the fest dome this year.
Pieces of Flair:
Still want to stand out but don't want to lead the parade? Little flashes of gold and bold will say "I'm an individual, but I'm here for the music, not the selfies." A waist pack is perfect for chapstick, a little mirror and maybe some bug spray. Mosquito bites are not the pop of red that we're talking about here.
Tough Lovely: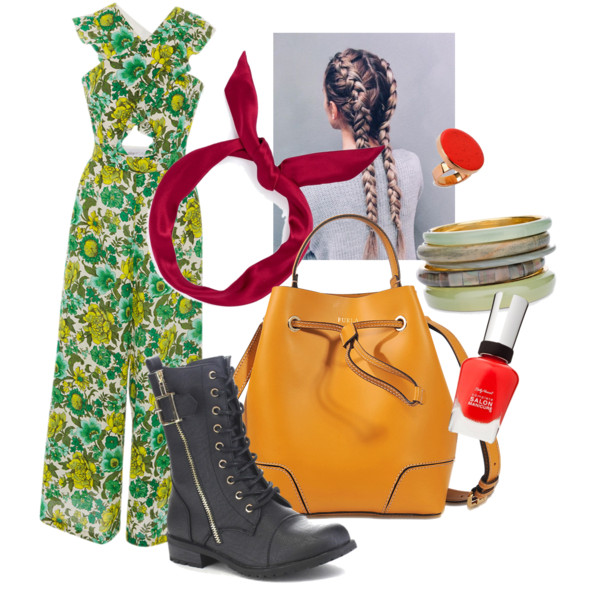 You don't want to get into a fight with the woman who wears a floral jumpsuit with combat boots. Keep up the flower-child facade with a bright, happy print and a stone cold zero bullshit tolerance underneath. You'll be the next feminist icon in no time. It's up to you if you even share your blanket.
Functionista: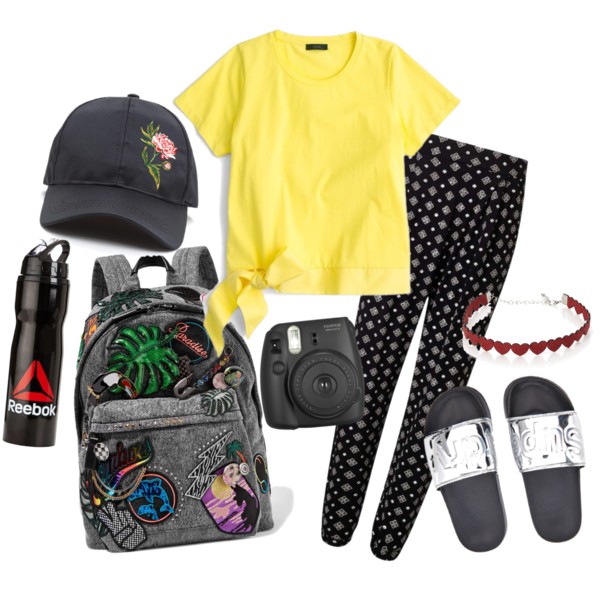 This woman is here for fun and only fun, that is, she's not going to spend a minute nursing some sore feet or a sunburnt nose. Practical meets punk meets perfection in this ready-for-anything garb. Let the hat hide that unwashed hair and don't forget the extra instant film!
Easy Breezy Baby!: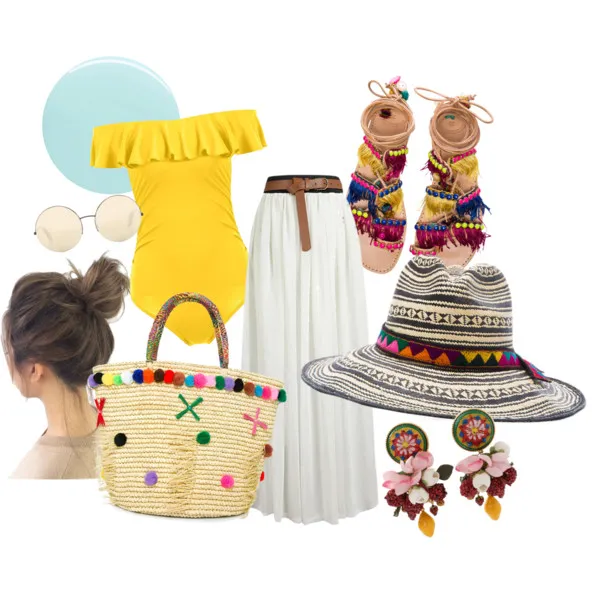 This is for the girl who took vacation days off to fest so she's on just that — vacation. Double up on your off time and treat your music festival days like a little Californian getaway, pom-pom tote and all. Plus, your perfect shoulder tan will be your sexy little secret once you get back to the office.
Supergirl Next Door: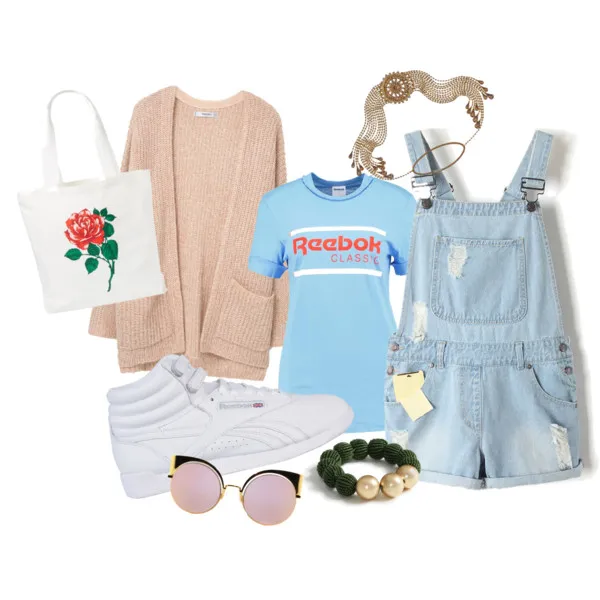 We love a little unexpected clashing, such as the delicate head chain paired with this classic Reebok sporty tee. Express every bit of who you are with an outfit that acts like your Instagram feed: a little basic, a little trashy, a little sensibility, and a whole lot of you, you, you.
Canteen Queen: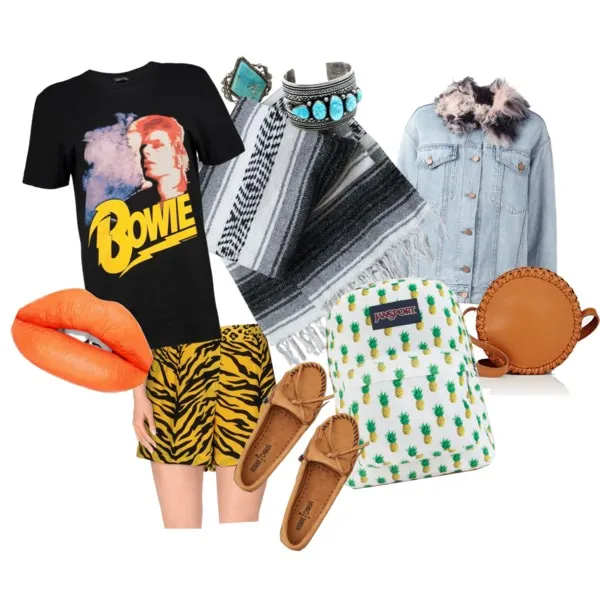 The #1 rule of any outdoor anything as the temp rises: stay hydrated! While the big clunky Fiji water bottle is the chicest of all, you can't get any cooler about cool water than toting around an actual canteen. This camel leather circle one is half accessory, half necessity. Plus, don't forget your mud-friendly blanket!
https://www.instagram.com/p/BRUVNJ6g5jS
So there we go! These outfits will keep you both kinds of cool as you check out new music and vibe out with friends this coming festival season. The best ensembles consider usefulness, trendiness, and a big heaping dose of originality. Go. Tell the world who you are without saying a word, and enjoy WhateverFest 2017!