Pinterest says "mushroom blonde" is the hair color trend of summer, and it's much prettier than it sounds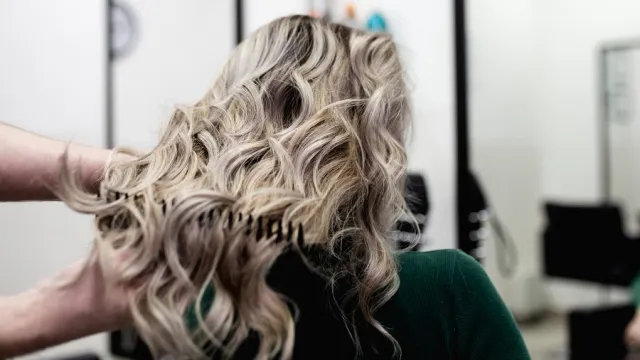 Warmer temps often inspire us to go lighter and brighter with our strands in the summer months, so it's no surprise that blonde is all the rage these days. According to Pinterest, the biggest hair color trend of summer 2019 is something called "mushroom blonde," but trust us, it's way prettier than it sounds.
We've long loved hair looks inspired by food (we're still not over peach cobbler hair, in case you were wondering), but going blonde can be a bit high-maintenance if it's not natural, and potentially requires frequent touch-ups and trips to the salon. That's why mushroom blonde is perfect, because it's a multidimensional, in-between shade that works on natural blondes or brunettes, and we're already sold.
Think of it as a new way to "bronde."
In fact, mushroom blonde is "right in between light brown and dark blond, like and ashier version of brond," as New York City-based master colorist Stephanie Brown told Glamour. The look blends cool, ashy shades of blonde and gray, making it look, yes, like a mushroom. It's an adaptation of a trend from a few years ago, "mushroom brown," that's cooler and lighter for summertime.
If you've seen the color all over your social media feeds as of late, there's a good reason—Pinterest says searches have spiked 308 percent recently. It seems we're all looking to the produce aisles for beauty inspo.
The best part about this fresh, fungus-inspired color? It's easily adaptable for many hair textures and tones, so those with darker strands can get in on the action, too.
It looks amazing on both long hair and short hair.
If you're hoping to recreate this look for summer, you'll want to ask your stylist for a subtle ombré featuring cool, ashy tones—the mix of highlights and low lights will help create that magical mushroom vibe. We're inspired.