The muppets are officially kicking off the Macy's Thanksgiving Day Parade, and at least something makes sense in this world
You know it's a great day when Muppet-related news is one of the first things you read, right?
Our Muppet friends never let us down; from their epic Fifty Shades of Grey parody to that time Dr. Teeth sang "Shimmy Shimma Ya" in the Muppet mash-up of the day, these friendly faces know how to make us feel warm and fuzzy things.
Of course, during the parade they'll perform a live number, and they'll get to meet Big Bird from Sesame Street at the end! Jealous, much?
We're glad to see The Muppets are getting back into the swing of things, because we were pretty sad when their ABC show got cancelled. But naturally, we took consolation from life hero Miss Piggy, who DGAF about the cancellation.
Now, hopefully the team has prepared for the pressure of the parade! Kermit might need a little boost.
OMG all the love to these clowns, we've missed you!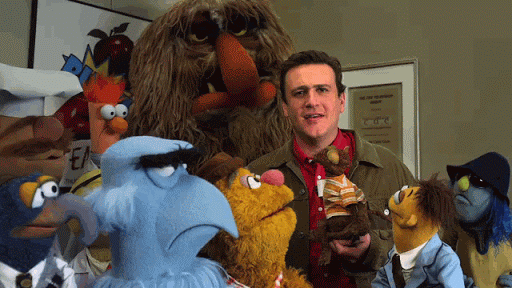 Best of luck at the parade. You guys are gonna kill it! Happy Wednesday.