Get your childhood on the phone, "Muppet Babies" is coming back
As members of what's widely recognized as the most nostalgic generation, we're allllllll about the surplus of reboots lately. Which is why the news that the Muppet Babies is getting a reboot has us PSYCHED!
There's definitely something to the idea that Hollywood is lacking fresh ideas and creativity, and we'd love to see more original content to balance it out, but we can't lie — seeing things like the Gilmore Girls trailer and returning to the Tanner family homestead in 2016 is a seriously uplifting force in our lives.
And the upcoming Hey, Arnold reboot brings us ridiculous amounts of joy, even if we don't necessarily plan to watch it. There's just something comforting in an increasingly tumultuous world about knowing that Arnold is still wearing that flannel shirt/skirt and that Luke is still trying to convince Rory and Lorelai to eat something of nutritional value.
So The Muppet Babies getting added to the pile after being off the air for two decades just makes us feel all warm and fuzzy inside.[/header]
The original series ran on Saturday mornings from 1984 to 1991 on CBS. The reboot will be on Disney Junior. It was an adorable hand-drawn animated series featuring all the muppets we know and love. Much like the original, the reboot will be targeted at kids between the ages of 4 and 7, and will be two eleven-minute adventures per episode — this one, though, won't be hand drawn, but CGI.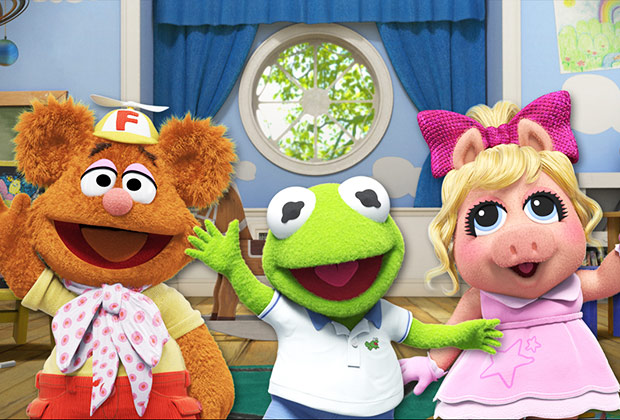 "We are proud, and a little bit giddy, to begin production on our new version of the much-loved Muppet Babies, Nancy Kanter, from Disney Junior Worldwide, told Variety. "Parents will delight in seeing their favorite Muppets in the mixed animation style they remember from the original series, and kids will be introduced to this warm and zany world made just right for the Disney Junior audience.
We're pretty excited about the prospect of a show that will introduce a new generation of kids to one of our fav weekend cartoons, and those behind the reboot aren't unaware of how much the new show will appeal to parents.
"We hope to engage and delight the nostalgic fans while also entertaining new kids, parents and diverse audiences through heart and humor as only the Muppets can deliver.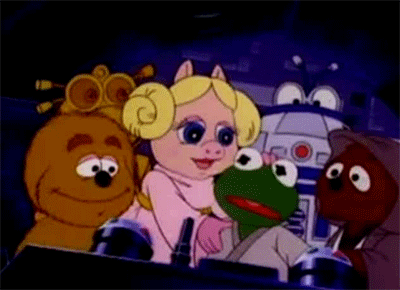 Anybody have a kid we can borrow to justify watching this?