Obsessing over this new comic book filled with multicultural female heroes
Think about comic books, and you likely think about a chiseled white male superhero — or perhaps the occasional hypersexualized female character with no backstory. For women who like comics, it's a hard world out there, and it can feel impossible to find a story that feels not only feminist, but also diverse. That's exactly why a new comic book, released by Aza Entertainment earlier this month, is giving us serious heart eyes.
Written by Jazmin Truesdale and illustrated by Remero Colston, The Keepers: Origins circles around five girls from different ethnic backgrounds, each from a different Realm of the Aza universe.
The origin story goes like this: Thousands of years ago, people fled to Earth, the 6th Realm, as refugees after the Great War. These five girls were chosen to be the new Askari, or The Keepers, tasked with protecting the universe. Their main job is defeating an evil Askari who has gone bad and wants the universe to himself.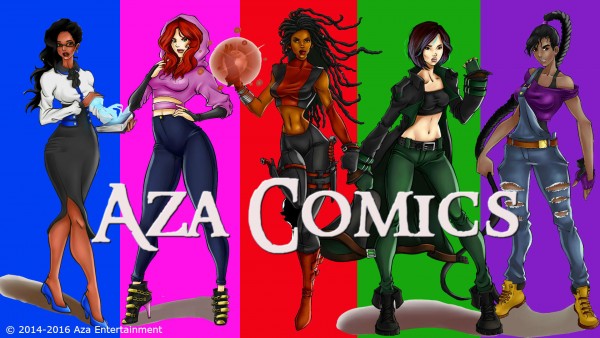 "I did a small poll on 75 women asking them why they didn't read comics," Truesdale told HelloGiggles. "Their answers ranged from the story lines were too short, didn't give enough backstory, the characters weren't 3-dimensional, lack of diversity, or sexist illustrations."
So she decided to create a book dedicated to giving women the superheroes they want and identify with. "Women like superheroes," Truesdale explained. "They just can't identify because superheroes (even female ones) are not marketed to them. Aza's books are 'novel comics'. They are novels with illustrated action scenes. I took the best of both literary worlds and merged them."
The main characters in the story are the aforementioned five universe-protecting girls: Kala (from the Gullah Sea Islands of South Carolina), Addana (from Mumbai), Fenna (from London), Ixchel (fromColombia), and Amaya (from Korea).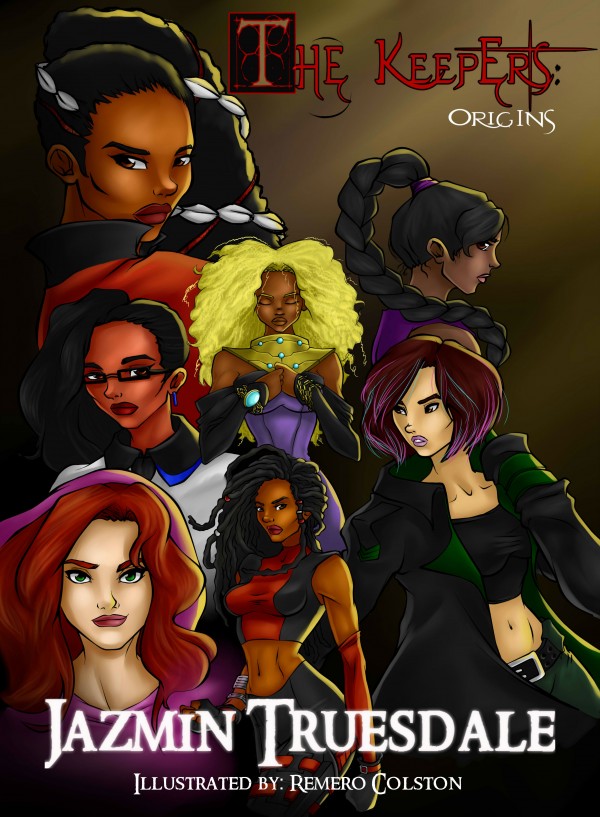 There's also Thema, Kala's mother, whose character was inspired by Janet Jackson (YAAAS). "Originally, Thema was inspired by my own mother and then one day I was telling her about the character and she says 'right, so when you do the movie and Janet Jackson is fighting Kiran in a catsuit. . . ' that's when it clicked for me," Truesdale said in a statement.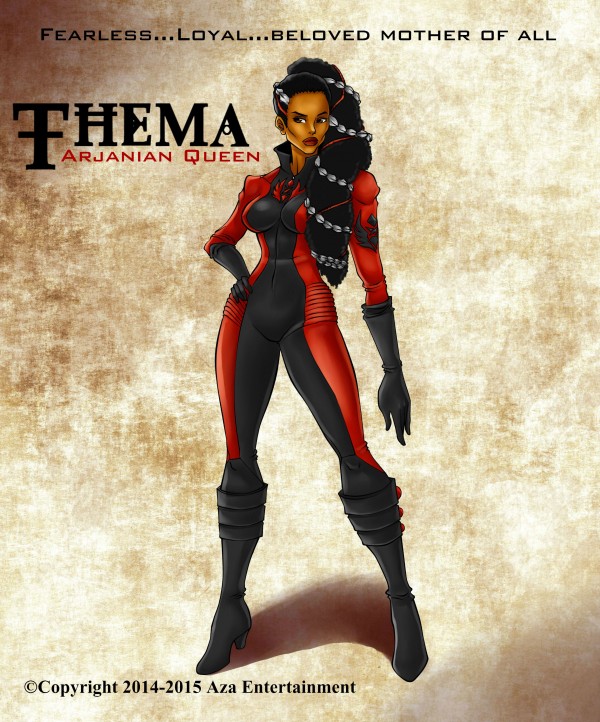 Although the girls are certainly tackling the evils of the comic-book world, they're also fighting the evils of the real world, too. "The girls don't just fight supervillains," Truesdale said in a company release. "They also fight invisible evils like racism, sexism, homophobia and the like. Everyone has a struggle and they all deserve to be heard."
If you want to purchase The Keepers: Origins, you can nab the digital book on the Aza Comics website or on Google Play, and you can check out the trailer here. We certainly will.
Related reading: 
Surprise surprise: Most of 2015's best-selling comics feature women
A cheat sheet for all the new comic book power ladies
(Images courtesy of Aza Comics.)