Disney has cast Mulan's love interest in the live-action movie and, no, it's still not Shang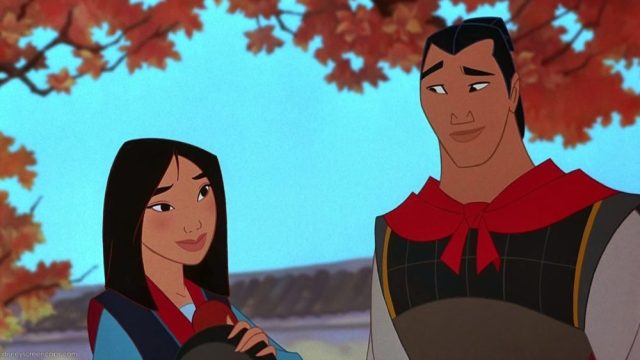 The latest addition to the upcoming live-action Mulancast has officially confirmed our worst fears: Li Shang will remain in 1998 — and our hearts — forever, because Mulan is getting a new love interest. Sure, Disney has been telling us that Shang wouldn't be in the live-action film for *years*, but we were just being true to our hearts in holding out hope.
Instead, Mulan's love interest in the upcoming film is a fellow soldier named Chen Honghui, who will be played by New Zealand actor Yoson An. The actor will star opposite Liu Yifei — also known as Crystal Liu — who will play the titular Mulan.
While a leaked casting description for Chen Honghui made the character sound like everyone's terrible frat bro ex-boyfriend, the official announcement is a bit more forgiving. The Hollywood Reporter describes Honghui as"a confident and ambitious recruit who joins Commander Tung's unit. He becomes Mulan's most important ally and eventual love interest." The announcement also clearly reiterates that Chen Honghui is 100% different from our beloved prince Li Shang and um, cool, thanks for rubbing it in.
The abandonment of Shang isn't the only major diversion from our beloved 1998 animated classic. While the animated film not only introduced a whole new generation to the angelic voice of Donny Osmond (Shang's singing voice, duh), it also gave us one of the most iconic pump-up songs in all of Disney history — but unfortunately, Osmond and the incredible soundtrack are likely joining Shang as relics of Mulan'spast.
This means the upcoming film will probably not see Mulan and the army "get down to business to defeat the Huns"…because the live-action villain won't be Shan Yu. Rather, the live-action film sees actress Gong Li stepping in to play a powerful, evil witch. Rogue One actor Donnie Yen will play Mulan's mentor Commander Tung while Jet Li is set to play the Emperor of China.
Mulan is slated to hit theaters in March 2020.