From mermaid gowns to cowboy boots, here are 16 of our favorite MTV Movie and TV Awards looks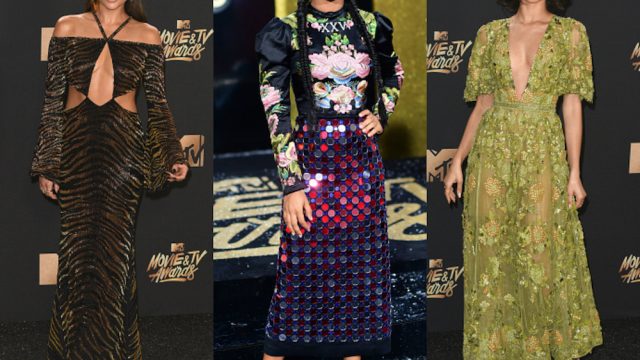 As if any award show MTV puts on isn't all the rage, this year the network really decided to make a statement and change things up. Last night, MTV hosted the MTV Movie and TV Awards! This was the first year they included television, which means double the fun and double the fashion looks! The evening included a rendition of Beauty and the Beast, steamy musical performances, and a gender-neutral movie award that Emma Watson took home. The red carpet also held plenty of memorable moments, namely looks featuring a myriad of velvet, an abundance of cut outs and plenty of sequins and metallics. While our favorites like
The red carpet also held plenty of memorable moments, namely looks featuring a myriad of velvet, an abundance of cut outs, and plenty of sequins and metallics. While our favorites like Stranger Things and Hidden Figures took home awards, it was the red carpet that caught our attention. Jourdan Dunn and Millie Bobby Brown killed it among others, and it's too good not to share. So behold, our favorite looks from last night!
1Jourdan Dunn in this stunning floral masterpiece
2Zendaya killing it in some greenery
3Cara Delevingne looking fierce in velvet on velvet
4Emma Watson looks striking in sequins
5Tracee Ellis Ross in this dreamy technicolor look
6Millie Bobby Brown rocking some white cowboy boots
7Allison Williams glowing in this sequin ensemble
8Taraji P. Henson looking like a galactic goddess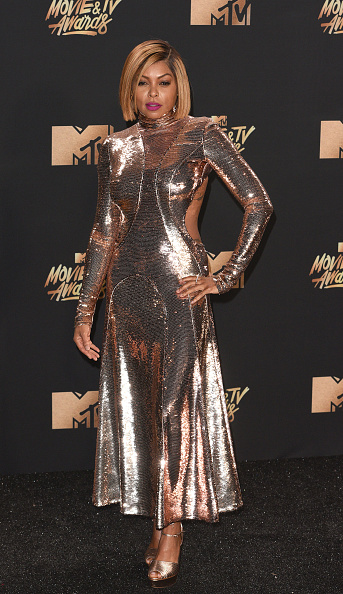 9Shay Mitchell in this daring and dazzling look
10Gal Gadot in this cheeky lace number
11Peyton List in this iconic jumpsuit
12Mary Elizabeth Winstead in this frilly blue look
13Madelaine Petsch in this plunging playsuit
14Amandla Stenberg in this pocket-centric ensemble
15Ajiona Alexus looking like a garden in this gown
16Yara Shahidi in this jeweled outfit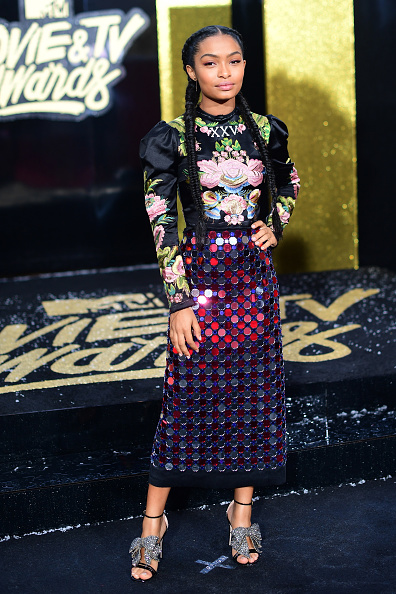 Everyone looked so great at this year's award show, we can't wait to see what celebs wear next on the red carpet!