The kid playing Mowgli in the new "Jungle Book" just explained what it's like to audition to play a Disney icon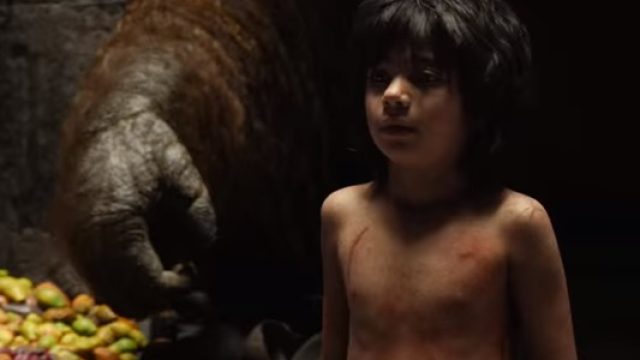 It's been about a year and a half since we learned that newcomer Neel Sethi would be playing the lead role of Mowgli in Disney's live-action version of the 1967 animated classic The Jungle Book. Sethi, now 12 years old, landed the coveted role over thousands of kids who auditioned from around the world. The film is directed by Jon Favreau, and premieres in theatres April 15. We cannot wait.
And now, PEOPLE has landed an exclusive interview with New York City native Sethi, in which he talks about exactly how it felt to audition for such a highly sought-after, iconic role.
Sethi – whose tryout for Mowgli was his first audition ever (hey, when you're good, you're good!) – said that during the audition process, he just went with what felt right and acted like himself. He adds that it wasn't too hard to do so, since he and Mowgli have a lot in common, personality wise.
"Me and Mowgli are so similar," he told PEOPLE. "We're both free-spirited, confident, and stubborn." He also added that he loves how Mowgli "always wants an explanation" for things instead of just accepting the events around him as they are. Sethi also shares that his favorite animal character is Baloo the bear (voiced by Bill Murray), because, "He's the one animal that's not stern…he's so free-spirited and laid-back." He then does an adorable impression of Baloo singing "The Bare Necessities" and melts our hearts.
We're not surprised Sethi is so charming, though. After news of him winning the role of Mowgli broke in July 2014, casting director Sarah Finn said in a statement that Sethi had "the heart, humor, and daring of the character. He's warm and accessible, yet also has an intelligence well beyond his years and impressed us all with his ability to hold his own in any situation." Favreau added, "Neel has tremendous talent and charisma. There is a lot riding on his little shoulders, and I'm confident he can handle it."
If you're like us and will have a hard time holding out to see Sethi and his fellow cast members aside from Murray – including Ben Kingsley, Idris Elba, and Scarlett Johansson, who also star as the voices of some of our favorite characters (Sethi is the only one in a live-action role!) – you're in luck, because we'll get an exclusive closer look at The Jungle Book Sunday, thanks to an ad running during the Super Bowl.
We're so happy for Sethi, and hope all the best for him now and in the future!