18 movies you loved in high school that you can stream on Netflix right now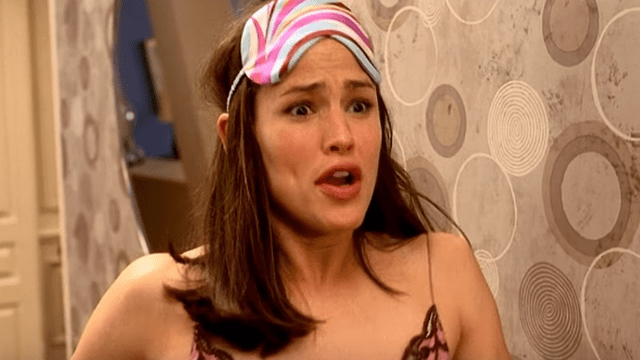 There's no doubt that Netflix is great for binge-watching TV shows of all kinds. In fact, the streaming service is so well-known for this that it's easy to forget they also offer other things you can enjoy, like documentaries and movies. Right now, Netflix has a pretty great library of movie choices, from classic films to new and trendy options. In the middle of all of that is a collection of movies you loved in high school — a whole bunch of early 2000s gems that you'll want to re-watch immediately.
You probably haven't seen the below films in a few years, even if you did watch them non-stop in between school work back in the day. They're all worth re-watching right now, to be honest. It's fun to see if they still hold up, but it's even more fun to get that nostalgic feeling you get from seeing something kind of old that brings back a flood of memories. These movies were from the time when romantic comedies were huge (as cheesy as they might have been), and when everything coming out wasn't just a sequel or a remake.
Clear your schedules, because once you know these movies are on Netflix, you won't be able to do anything else until you watch them all. Enjoy!
1How To Lose A Guy In 10 Days
This perfect rom-com, starring Kate Hudson and Matthew McConaughey, will never lose its charm. This one is full of hilarious moments you'll definitely want to relive.
2Forgetting Sarah Marshall
If you haven't seen Forgetting Sarah Marshall, you need to watch it immediately. This is one of my favorite comedies ever because it is equal parts ridiculous and sweet. It has a fantastic cast (Mila Kunis! Jonah Hill! Kristen Bell! Jason Segal!), and it's set in a beautiful location. It's perfect.
3Bring It On
Is there any early 2000s movie that is better than Bring It On? I seriously doubt it. No matter how old it gets, this movie will always hold up. Also? It was really progressive for its time! (Minus a few questionable scenes.) It's definitely worth giving another watch.
450 First Dates
This Adam Sandler and Drew Barrymore movie is insanely ridiculous, and very strange (like any Adam Sandler movie, really), but it's also kind of sweet. It has all that early '00s humor in there, too.
5Marie Antoinette
Marie Antoinette, starring Kristen Dunst, is worth re-watching for the aesthetics alone. This movie is beautiful, with the best colors, scenery, and outfits. It's just really delightful to watch, which I'm about to do, maybe 80 times.
6Along Came Polly
Along Came Polly is one of those very silly romantic comedies that were super popular in the early 2000s, and it's great. Starring Jennifer Aniston and Ben Stiller, it's sweet, funny, and a little kooky.
7Friday Night Lights
Okay, please don't confuse this with the television show Friday Night Lights (which Netflix should definitely bring back). This is the film, which might not be quite as perfect as the show, but is still definitely worth re-watching. It will bring you right back to high school!
8America's Sweethearts
I feel like everyone should be required to watch, or re-watch, America's Sweethearts. It's hilarious, adorable, and silly. It also has such a great cast, with Catherine Zeta-Jones, Julia Roberts, John Cusack, Billy Crystal, and Hank Azaria. It's so charming and wonderful.
913 Going On 30
If you watched these movies in high school, chances are good that, uh, you're 30 years old, or almost there. In that case, you'll appreciate this adorable movie even more now. Jennifer Garner's best work, to be honest.
10A Cinderella Story
This movie perfectly explains so many things about the early 2000s, and is another one that will bring you right back to high school as if you never left. Peak Hilary Duff!
11Meet The Parents
I mean, who doesn't love Meet The Parents? It's a terrific comedy with such a good cast. Back in high school, you might not have been able to fully appreciate some of the humor surrounding meeting the parents at an older age, but now? You definitely will.
12Guess Who
Remember when Ashton Kutcher was everywhere? This movie will give you flashbacks of that. Like so many others on this list, it's silly, sweet, and very lovable.
13High School Musical
This is basically the ultimate high school movie. It's super cheesy, but there's something really great about it at the same time. Plus, it's really sweet to be able to see Zac Efron and Vanessa Hudgens together!
14Lord Of The Rings
As someone who admittedly never got into Lord of The Rings, I feel like I don't have a ton to say about this movie. But I know it was super popular back in the day, so if you were a big fan, you'll love re-watching it now.
15Scary Movie
Want to watch something that's just completely ridiculous? Make it Scary Movie. This parody of the many horror films that came out in the early 2000s is very on point.
16Definitely, Maybe
This movie is so sweet and good! It's also really crazy to see Abigail Breslin so young. We've watched her grow up from the very beginning! Bonus: lots of Ryan Reynolds.
17Atlantis: The Lost Empire
Maybe you're looking for more of a cartoon? In that case, put on Atlantis: The Lost Empire. It will literally make you feel like a little kid again, but it's also really good, so it's fine.
18Must Love Dogs
This movie is a hoot to re-watch, because it's all about online dating before it became such a huge, popular thing. Plus, John Cusack is in it, and he can basically do no wrong.
Now, add these all to your watch-list and cancel your plans for the next few weeks. You've got a lot of re-watching to do!