9 movies you totally forgot (or didn't realize) are actually holiday movies
It's the last day of November, and we've passed Thanksgiving weekend, which means the holiday season has officially arrived. It's time to get out to the mall for some gift shopping. Or hit the kitchen to make holiday cookies. It's time to decorate your house with lights. And most importantly, it's time to watch holiday movies. While we love the classics like A Christmas Story, Love Actually, Elf, and Muppet Christmas Carol, there are plenty of movies that we forget. That's because there are all kinds of awesome movies that are so good, we don't even think of them as just holiday movies. But these delightful movies are perfectly fit for the season.
1. Die Hard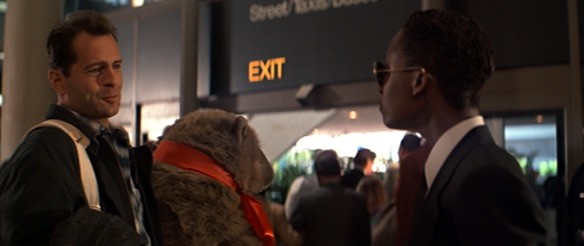 Yep, that's John McClane holding a Christmas teddy bear. And don't forget, the terrorists hold the building hostage during a holiday party, and John McClane has to save the day. Plus, it's got some action that a lot of traditional holiday movies are lacking.
2. Rent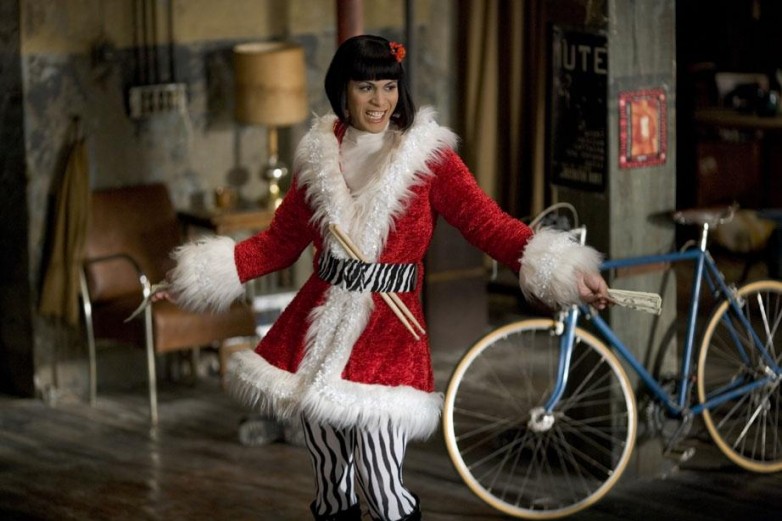 It's Christmas Eve when Mark and Roger are told that they have to finally start paying rent. And on Christmas Day, Angel shows up dressed in a Santa outfit to sing one of our fave songs. So, while the film has many more storylines and themes, the holiday season is also a very big part.
3. Lethal Weapon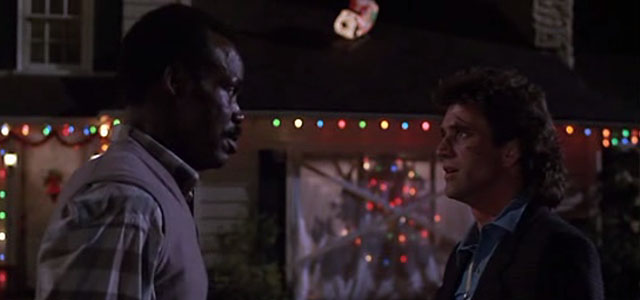 This story of two unlikely partners who become best friends takes place during the holiday season. Christmas imagery and songs are peppered throughout the film as Riggs and Murtaugh try to solve their case. There's even an awesome shootout that takes place in a lot that sells Christmas trees. Cuz even Murtaugh's never too old for the holidays.
4. While You Were Sleeping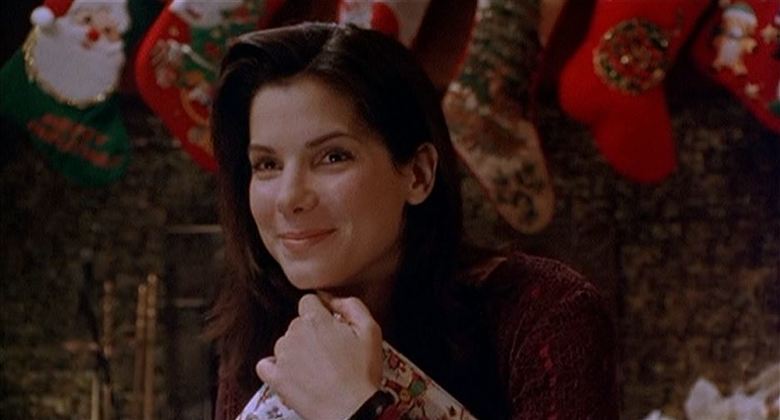 Lucy lies about dating a handsome man in a coma, but when his family overhears it, she has to play along. Of course the plot of this adorable rom-com takes place during the Christmas season, so Lucy keeps getting invited to family gatherings for the holidays. It's got love, comedy, and holiday cheer all rolled into one.
5. Iron Man 3
We're not used to our Marvel movies having a holiday twist, but the third installment in the Iron Man franchise is set at Christmas time. It's actually perfect, because throughout the movie, Tony Stark is feeling pretty lonely, which feels even more relatable, because we all hate to be lonely around the holidays.
6. Just Friends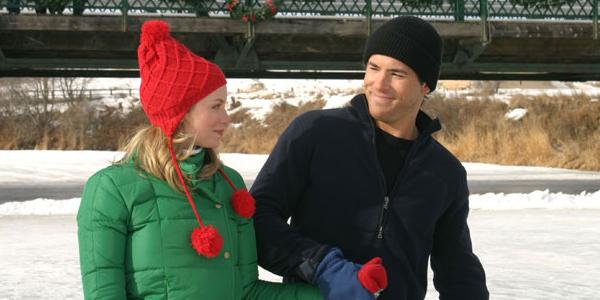 Yep, this rom-com about a formerly chubby guy who reunites with his high school crush takes place over the holidays. Why? Because for one thing, that's the time of year when we might be visiting our childhood homes and old friends. Also, it makes the love story between Chris and Jamie all the sweeter, because they can go ice skating.
7. About a Boy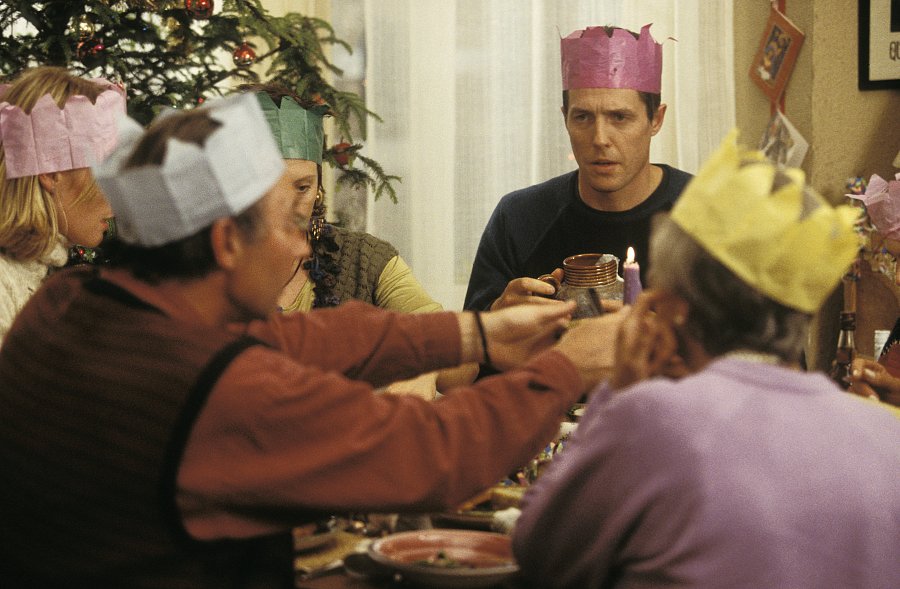 Anther love story set over the holidays. But About a Boy adds another layer, because Will, Hugh Grant's character, lives a comfortable life, because his father wrote a popular Christmas song. Will lives very happily off the royalties. So there's a a backstory involving Christmas as well as the fact that the film takes place during the holidays.
8. Batman Returns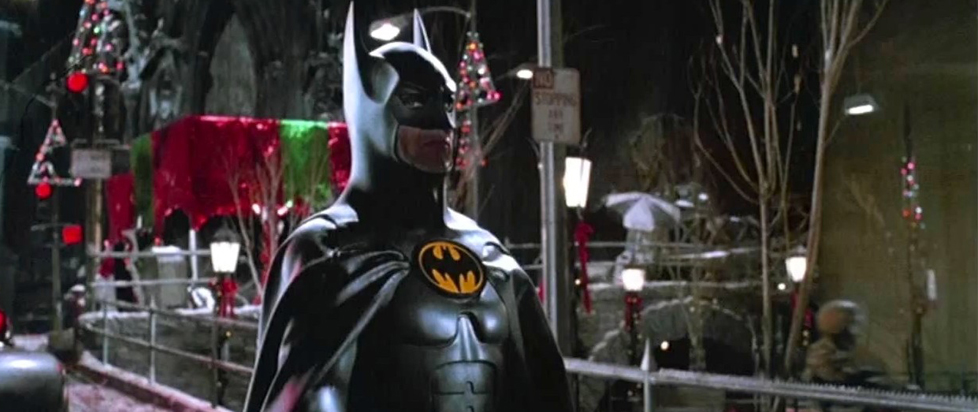 Gotham is all set for the holidays at the start of Batman Returns what the Penguin starts wreaking havoc. The movie gets pretty dark, which contrasts nicely with the backdrop of a festive holiday. Plus, who can resist that super awkward kiss under the mistletoe between Bruce Wayne (aka Batman) and Selena Kyle (aka Catwoman)?
9. Kiss Kiss Bang Bang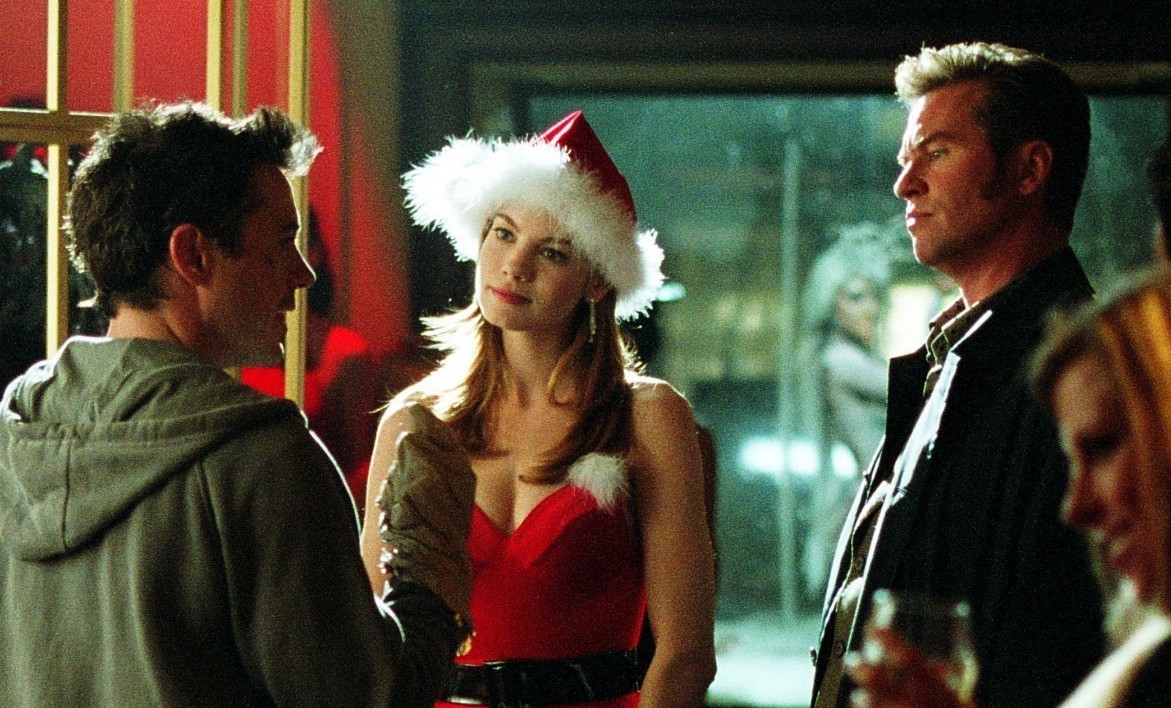 This neo-noir dark comedy is deeply steeped in holiday cheer. It opens with Robert Downy Jr. robbing a toy store for both money as well as a prized toy for his son. Throughout the film, Christmas remains in the forefront. And it's the fact that it's set in such a happy season that makes the film so darkly comedic.
Is your head exploding yet with all the festive viewing options?
With so many awesome movies to watch, we wish the holiday season would last all year.