You can stream HBO's Watchmen and more shows and movies for free in honor of Juneteenth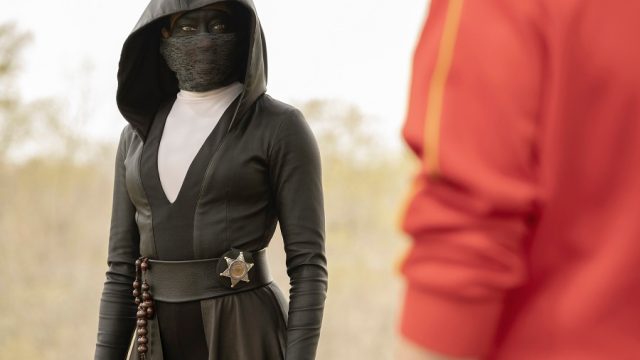 If you're looking for ways to celebrate Juneteenth from home, as many of us are still practicing social distancing, streaming services are making it easy. In honor of the holiday, HBO and Netflix have taken down the paywall on a handful of movies and TV series that are mostly by Black creators, with primarily Black casts, and about the Black experience.
First up, HBO announced on Twitter that all nine episodes of Watchmen will be available to stream for free through Sunday, June 21st, offering fans a few ways to tune in. The miniseries will be available to watch online and on-demand, and HBO will also air a Watchmen marathon on Saturday, June 20th, starting at 1 p.m. ET. The series is hard to encapsulate in just a few sentences, but it's an adaptation and continuation of the comic book series that focuses on race and generational trauma (and superheroes). The first episode opens in Tulsa, Oklahoma, during the 1921 Tulsa race massacre, and it stars Regina King.
Similarly, director Ava DuVernay announced that three of her most beloved projects will be available for free to stream in honor of Juneteenth.
DuVernay tweeted that When They See Us, 13th, and Selma are all available now sans paywall, with multiple ways to check them out.
When They See Us is DuVernay's Netflix limited series about the Central Park Five, a group of Black teenage boys wrongly accused and prosecuted for sexual assault in 1989. It will now be available on the streaming service even for those without a paid subscription.
Her 2016 Netflix documentary 13th, about the history of racial inequality and mass incarceration of Black Americans, is also available for those without a Netflix subscription, and it's streaming for free on YouTube.
If you're looking for even more options to stream for free, the Criterion Collection has made a slew of classic movies by Black filmmakers available for free.
Other free movies include 2018's Blindspotting, 2016's I Am Not Your Negro, 2018's Monsters and Men, and 2008's The Secret Life of Bees. Celebrate Juneteenth by engaging in some of these movies and shows, in addition to donating and protesting how you can.