10 movies to watch on Mother's Day, that totally pass the Bechdel test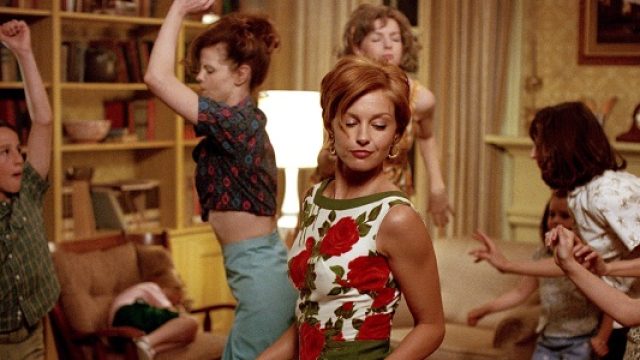 Movies are, for many, the perfect form of entertainment. We go to theaters to escape for a bit, to see the latest action flick or that drama everyone's been talking about, and we become immersed in a totally different world. A good film can connect us to people who live halfway around the world, or to the girl two rows back who is just as excited as you are about that trailer for the all-female Ghostbusters movie. We've been watching movies — in theaters and in the comfort of our own homes — for decades, and the shine hasn't faded; in 2012 the movie industry took in over $60 billion globally between theatrical releases and video rentals. That's billion, with a b! With all those movies, one would think that a good chunk of them would give women a chance for equal representation, but unfortunately that's not the case. Which is exactly where the Bechdel test comes in.
Created by cartoonist Alison Bechdel, the test looks at different criteria but focuses primarily on whether a film shows two (or more) named female characters who carry on a conversation about something other than a man who is a romantic interest. Doesn't sound too difficult, does it? You might be surprised at how hard it is. Only about half of the films that came out in 2015 passed the test.
There are many reasons a movie might not pass completely, but the fact is, women have pretty much always been underrepresented in the world of film. Many great movies carve out potentially wonderful roles for a female character but end up only showing a one-dimensional take on her. However, there are several awesome exceptions, listed below for your review. This is not a comprehensive list, but there's something for everyone and it will get you started on a lady-laden Mother's Day binge with your mom, so take her out to brunch and then treat her to a movie (day-drinking optional).
Divine Secrets Of The Ya-Ya Sisterhood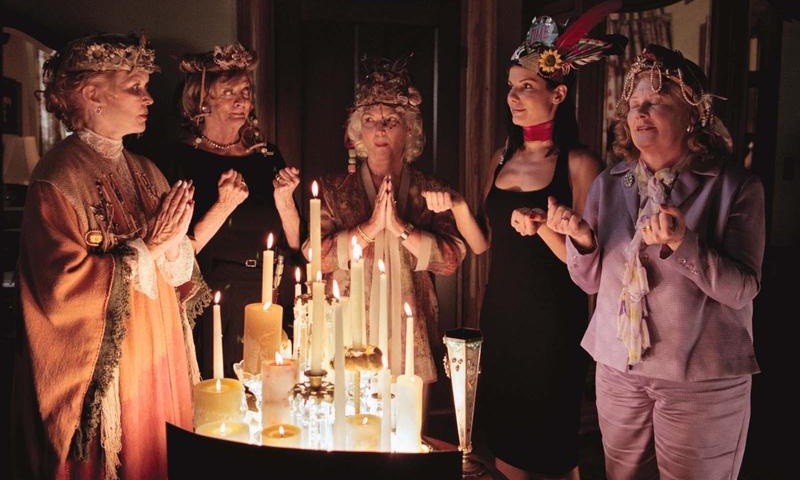 Starring Ellen Burstyn, Maggie Smith, and Sandra Bullock, this movie (based on the book of the same name) follows a Louisiana playwright as she digs into her past — and that of her eccentric, heavy-drinking mother — to try and figure out where her future is going. This film passes the Bechdel test because it focuses on the relationships between several women who have conversations about overbearing parents, the death of a loved one, and the delicate nature of a mother's breakdown. It's a hilarious, heartbreaking story that'll make you want to call up your mom to share a bottle of wine. Or two.
Fried Green Tomatoes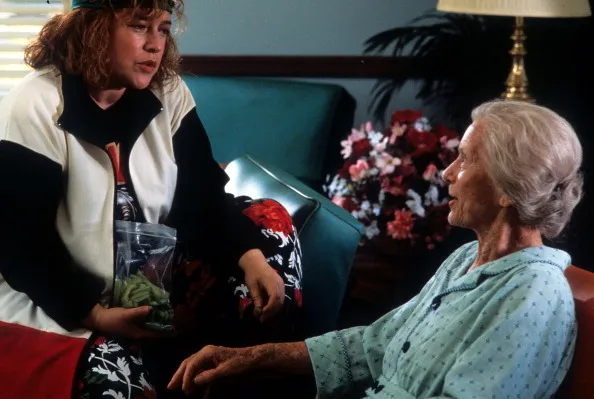 This one is also based on a book (Fried Green Tomatoes At The Whistlestop Cafe) and weaves the stories of best friends Ruth and Idgie — who find themselves in the middle of a murder investigation in 1920s rural Alabama — and present-day housewife Evelyn, who befriends an elderly woman with a big secret. A lovely look at the relationship between two women who genuinely love each other, as well as a woman who discovers she doesn't have to hold on to the antiquated gender role she was dealt. Bechdel test approved because of conversations between Ruth and Idgie about friendship and what it means to be a good person (in an amazing scene where the duo jump a train and throw out food to the homeless families camped out near the tracks). There are also several conversations between Evelyn and Miss Threadgoode about Ruth and Idgie and the murder they found themselves involved in.
Bridesmaids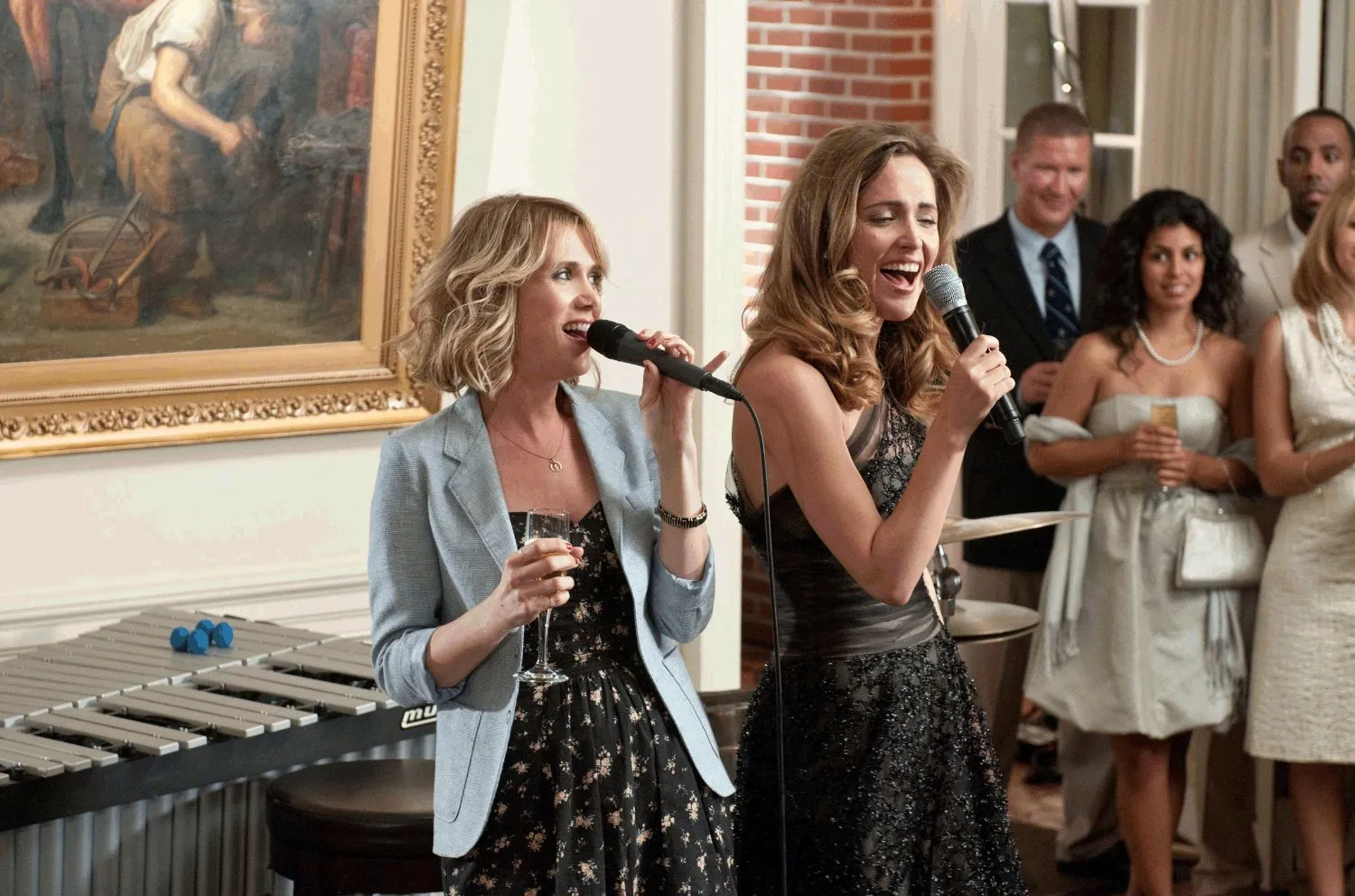 At this point I doubt there are many people out there who haven't seen this movie, so this is just a reminder that Kristen Wiig is a genius. Bechdel test approved, even though male/female relationships are at the center of the film, due to several conversations between the large cast of female characters about their friendships and the wedding of a central character.
The Secret Life Of Bees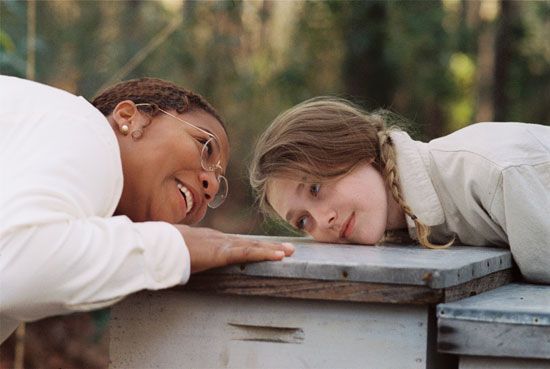 Dakota Fanning and Queen Latifah cross paths in this film, which is also based on a book of the same name, about a girl who runs away from her abusive father to try and find out more about her mom. The story blends mystery, friendship, and the tumultuous Civil Rights movement to form a near-perfect tale. Don't watch without at least one box of tissues. This movie passes the Bechdel test because all five main female characters have conversations about family, religion, and the tragedies that they've seen.
Whiskey Tango Foxtrot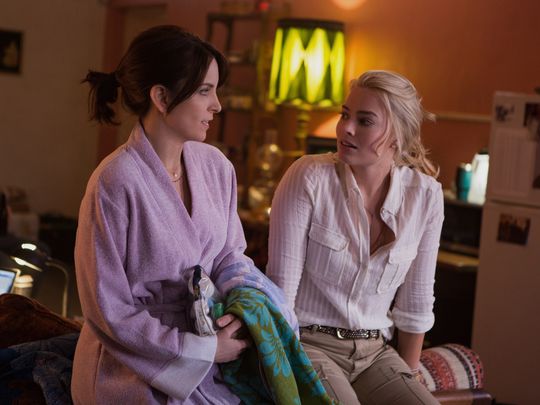 You can pretty much bet that anything Tina Fey does will have a meaningful take on what it means to be a woman, and this film is no different. As a journalist stationed in Afghanistan, Fey's character takes on sexism and creates a well-rounded character who knows what she wants. Bechdel test approved because Tina Fey's character and Margot Robbie's talk quite a bit about their careers and where they want them to be.
Divergent
Starring Shailene Woodley and Kate Winslet, Divergent focuses on the character of Tris, who learns of an evil plot to destroy people who don't fit into one of the segregated factions the world has been divided up in — which includes her. Passes the Bechdel test because several named female characters talk about Divergent testing and the training they must undergo.
The Exorcist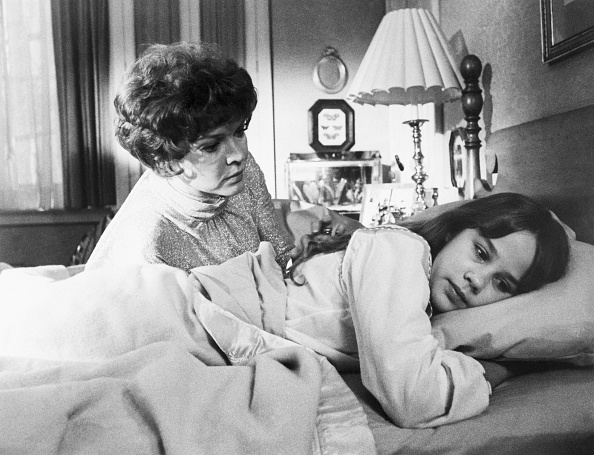 I told you there was something for everyone! Horror-lovers (myself included) have been loyal fans of this film since its debut, and for good reason: it's not only terrifying, the scares are wrapped around a great story involving a mother trying to save her teenage daughter from the clutches of a demon. Best watched with every light in the house on. Bechdel test approved due to conversations between Regan and her mom, Chris, about Regan's inability to sleep and her "imaginary" friend, Captain Howdy.
Grease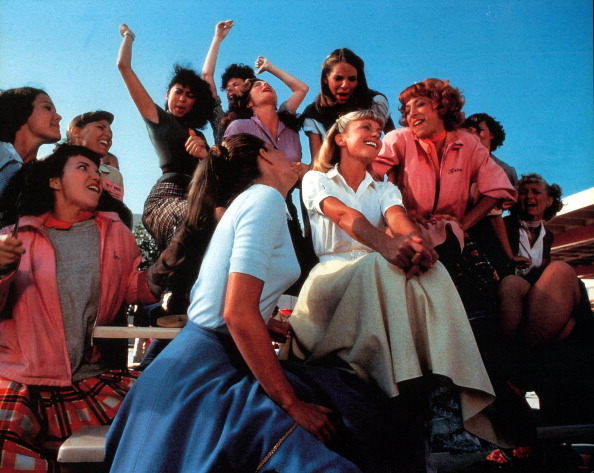 If musicals are your cup of tea, Grease is silly '50s inspired fun that has some of the best lines ever put to a script ("A hickie from Kenickie is like a Hallmark card, when you only care enough to send the very best!"). Plus there's dancing John Travolta at his pompadoured-best. Although there's plenty of talk about guys, several of the female characters talk about school (and what to do after graduation), friendship, and teenage pregnancy.
Frozen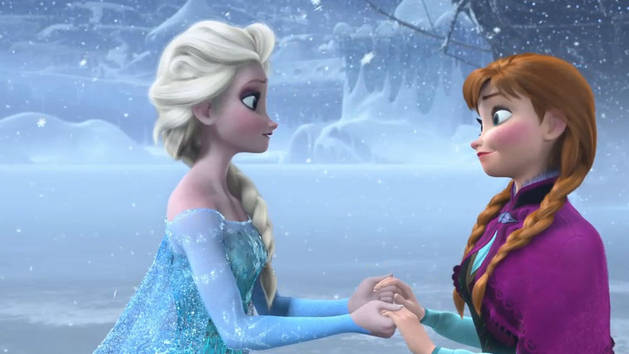 Sometimes we all need  a little Disney in our lives, and Frozen offers beautiful animation and a story of two sisters attempting to find their way after a tragic loss. The music is award-winning and there's just enough humor to keep you from bawling through the whole thing. Plus, Kristen Bell is quirky and charming as Anna. Bechdel test approved despite talk about marriage and love-at-first-sight because Elsa and Anna speak quite a bit about what it means to be family and why they're afraid.
Little Women
You'll definitely need tissues for this one, but if you've never seen it I highly recommend it. Based on the book by Louisa May Alcott, the movie stars Claire Danes, Winona Ryder, Christian Bale, Kirsten Dunst, and Susan Sarandon and tells the story of four sisters living in post-Civil War America and finding their way through love and tragedy. Bechdel test approved due to conversations between the sisters about woman's right to vote, religion, the afterlife, and careers.