17 movies you should watch on Netflix if you think fall is the only worthy season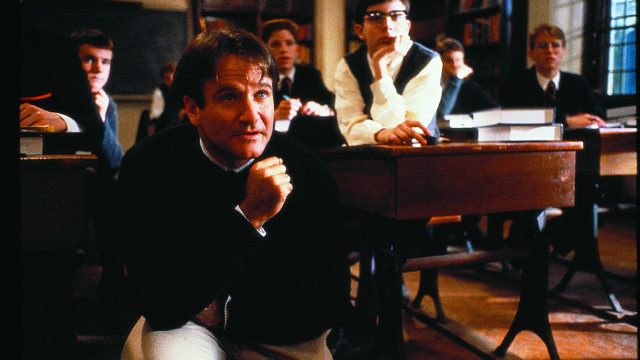 With fall comes sweater weather, the impending holiday season, and spending more time indoors. And what better way to embrace your time inside than by watching movies that will remind you of fall? If you've been happily waiting for the hot days of summer to end and craving all things pumpkin, these movies streaming on Netflix will be a breath of fresh fall air.
Even if you don't live in a place where the seasons change significantly from summer to fall, you should still be able to enjoy all of the elements that come with autumn if you think it's the ultimate season. Whether they are scary movies or rom-coms, these movies on Netflix channel the fall spirit and will let you extend the fall feelings for longer regardless of the weather outside. So get into your finest fall comfy clothes and warm up to the best season of all with these 17 movies on Netflix.
1Dead Poets Society
Movies about school always give you those first-day-of-school feels and the New England boarding school in Dead Poets Society is no exception. Plus, the film is both bleak and uplifting, just like fall can be at times.
2The Village
The isolated Pennsylvania woods that house The Village, plus the horror elements, make for a great pre-Halloween movie.
3The Sixth Sense
The Village isn't the only M. Night Shyamalan movie on Netflix, and while you probably know the ending of The Sixth Sense by now, that doesn't change the fact that this movie about seeing dead people is ideal for October. Plus, it's even set in the fall!
4Practical Magic
What says October more than the story of two witches in Massachusetts?
5Mona Lisa Smile
Like Dead Poets Society, the New England campus setting at Wellesley College in Mona Lisa Smile will have you wishing you had your own tree-lined campus to wander around.
6November Rule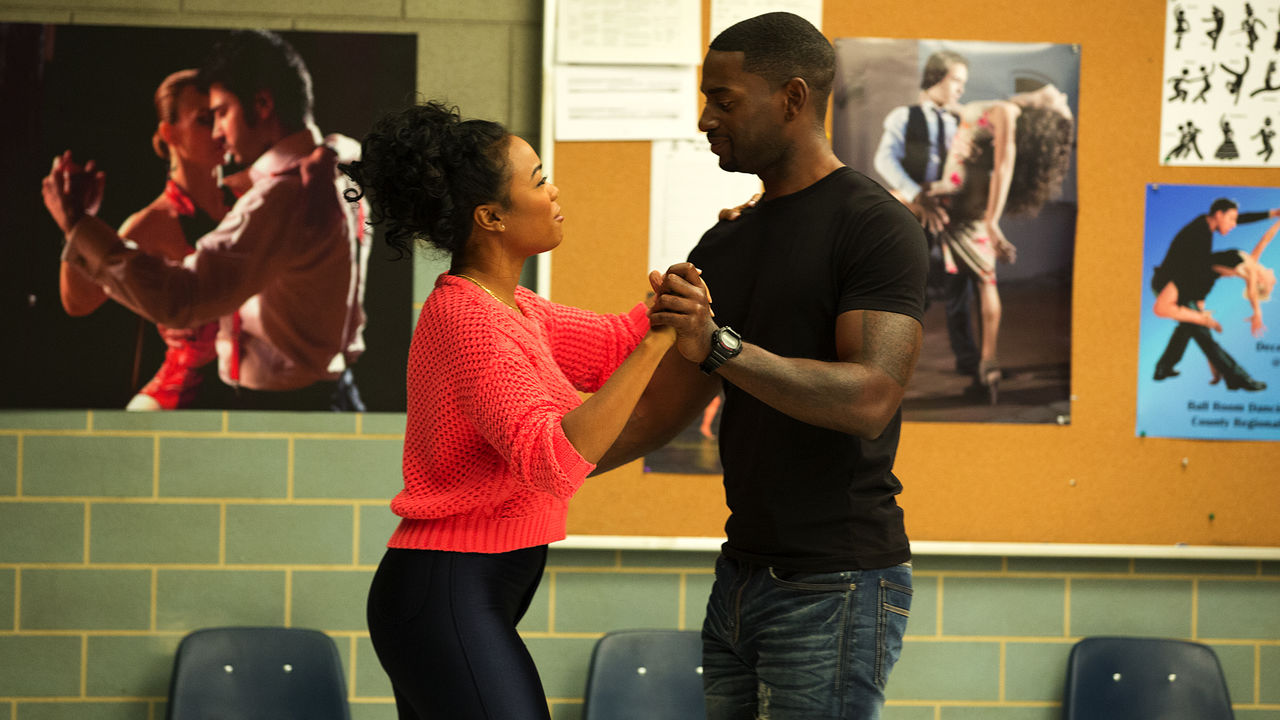 Although this rom-com won't give you images of leaves changing, it deals with a man's rule that he must break up with his girlfriend on November 1st so he doesn't have to deal with meeting the family, work parties, and romantic gestures that go along with Thanksgiving, Christmas, and Valentine's Day. This Tatyana Ali movie will get you into gear for the holiday season.
7Sleepy Hollow
Reacquiant yourself with one of the first Halloween stories you probably ever heard with Tim Burton's supernatural take.
8The Nightmare Before Christmas
Spend the time between Halloween and Christmas watching a movie that gives viewers the best of both holidays.
9Corpse Bride
Really, anything by Burton is good for fall with his gothic aesthetic. And if you're overly familiar with The Nightmare Before Christmas, then give Corpse Bride a try.
10Coraline
Another animated film that gets spooky is Coraline. Based on the book by fantasy master Neil Gaiman, Coraline's adventures in Oregon are the stuff of fall dreams (and nightmares).
11The Addams Family
The Addams family is here for you when you need laughs with your scares.
12The Craft
The Craft is for anyone who ever wanted to be a teenage witch.
13The Crucible
Speaking of witches, go back to America's first witches with Arthur Miller's version of the Salem Witch Trials. Fall queen Winona Ryder and the best living actor Daniel Day-Lewis give killer performances in Puritan New England.
14Spooky Buddies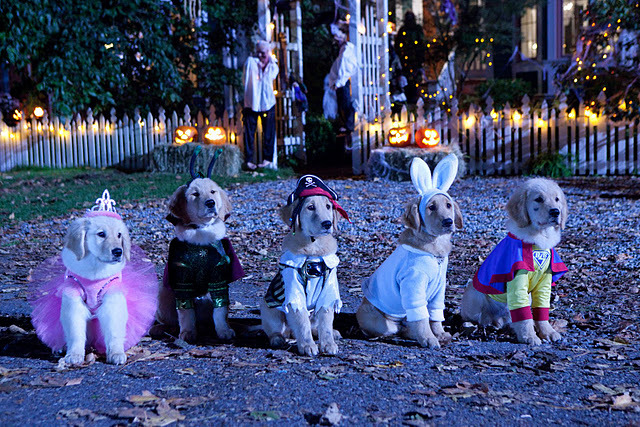 Guys. Did you know there is an Air Bud sequel called Spooky Buddies? If you're looking for a dose of adorable this fall, seeing golden retrievers dressed in Halloween costumes will certainly do the trick.
15Young Frankenstein
Yet another film for people who prefer laughs over screams when it comes to their fall flicks.
16V for Vendetta
Remember, remember, the fifth of November with this dystopian thriller.
17The Shining
The Shining primarily takes place in the winter, but this classic horror film is essential viewing in the fall.
Make the most of your fall with these cinematic gems — and don't forget to have a pumpkin spice latte on hand while you watch!