Everything you need to know about the latest MoviePass plan, because it keeps changing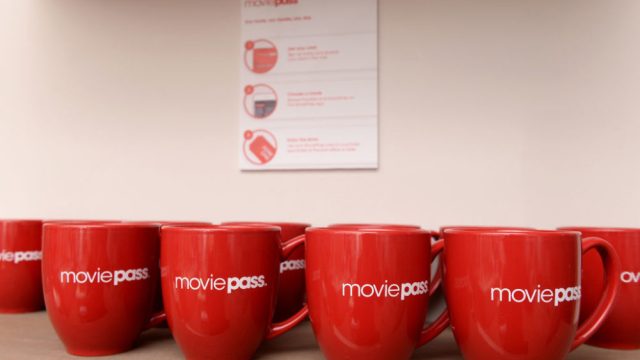 For one glorious year, it seemed like MoviePass was the future of cinema. The company offered subscribers the chance to see one movie per day in theaters for the astoundingly low price of $9.95 per month. It was such a good deal, it seemed to good to be true. And, unfortunately, it looks like it was.
In June, the company announced it would be introducing surge pricing in an effort to avoid going bankrupt. But MoviePass is still struggling. And in its most recent attempt to stay afloat, the company limited the number of movies you can see each month.
In an August 6th press release, MoviePass announced it was overhauling its service. For the same $9.95 per month price, customers will now only be able to see up to three movies per month. It's still a pretty good deal, but it's a huge change from the original offering of seeing a movie every single day.
MoviePass reasoned that only 15% of subscribers saw four or more movies each month, so the new regulations likely wouldn't affect most customers. The change took effect on August 15th.
But as BuzzFeed News reported, yesterday, August 16th, MoviePass announced that it would also limit the movies that subscribers could choose from to watch each day.
Now, customers will reportedly have a list of six qualifying films to choose from every day. Additionally, showtimes might also be limited. The qualifying movies will change every day, but the schedule will be published a week ahead of time. In fact, next week's schedule is already available.
In an email to subscribers, MoviePass CEO Mitch Lowe wrote that the change "provides great value" to customers.
"We believe this new model provides great value to the MoviePass community and, equally important, ensures that we can continue to provide these benefits for you to enjoy into the future," the email stated.
Lowe also implied that the limited selection would be temporary.
"For the time being, we will be limiting films and showtimes that are available to members each day."
Lowe concluded by writing that there will be "additional features and service offerings" in the future. So it sounds like the changes at MoviePass are far from over.
It's clearly a tumultuous time for MoviePass.
On August 15th, CNBC reported that its parent company, Helios and Matheson Analytics, lost $100 million in the second quarter of 2018. So the service could really use a win right now. We're hoping that the company will find (and stick with) a model that works before it's too late.