This is the only movie of Scarlett Johansson's that her daughter is allowed to watch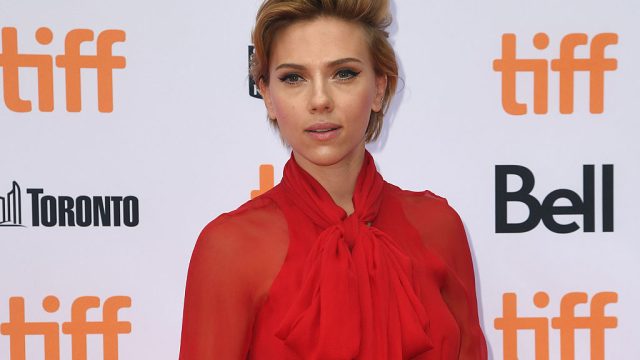 According to Scarlett Johansson, of all the movies she's made to date (and there are many), there's only one her two-year-old daughter, Rose, will actually get to see — her upcoming animated film, Sing. In it, Johansson plays a punk-rock porcupine in a singing competition put on by theater owner koala bear (played by Matthew McConaughey). His sole goal is to save the theater from going out of business while hers may be to find her place.
"I'm really playing a girl who is kind of struggling to find her voice, both literally and figuratively," she said. "You know, she's growing up. She's learning how to be the best version of herself."
You can watch the interview here:
"I imagine everything in her mind is a little bit sort of trippy to begin with, so I think just seeing my voice coming out of a porcupine like that, especially a punk rock porcupine, it might be a little overwhelming for her," she says.
While we agree, it might be a little "trippy" as a two-year-old, it's also pretty awesome to have such a talented mom.
She goes on to say "I think it would blow her mind" and this may be the only movie I've ever made that she can see, though."  
The movie also features a pretty sweet line-up of pop covers of Lady Gaga, Britney Spears, and a few more to look forward to. Johansson even sings two original songs herself and we can't wait to hear that amazing voice! Talk about a boss her daughter can seriously look up to! This adorable flick will be in theaters December 21st, but until then, we're going to catch up on all ScarJo's films in little Rose's honor!