This is the one movie Scarlett Johansson was in that she'll let her daughter see
She's been in a whole lot of movies that we adore, from Her to Don Jon to Lucy, but most of Scarlett Johansson's films aren't exactly toddler friendly. She and husband Romain Dauriac have a two-year-old daughter Rose, and although she wouldn't let her watch her other blockbuster movies, Scarlett revealed that she'd be very happy for her daughter to see Sing.
In the oh-so-charming animated movie Sing, Scarlett plays a punk rock porcupine named Ash who is "struggling to find her voice, both literally and figuratively," as Scarlett told Marc Malkin at the Toronto International Film Festival. She co-stars with Matthew McConaughey, Reese Witherspoon, and Taron Egerton.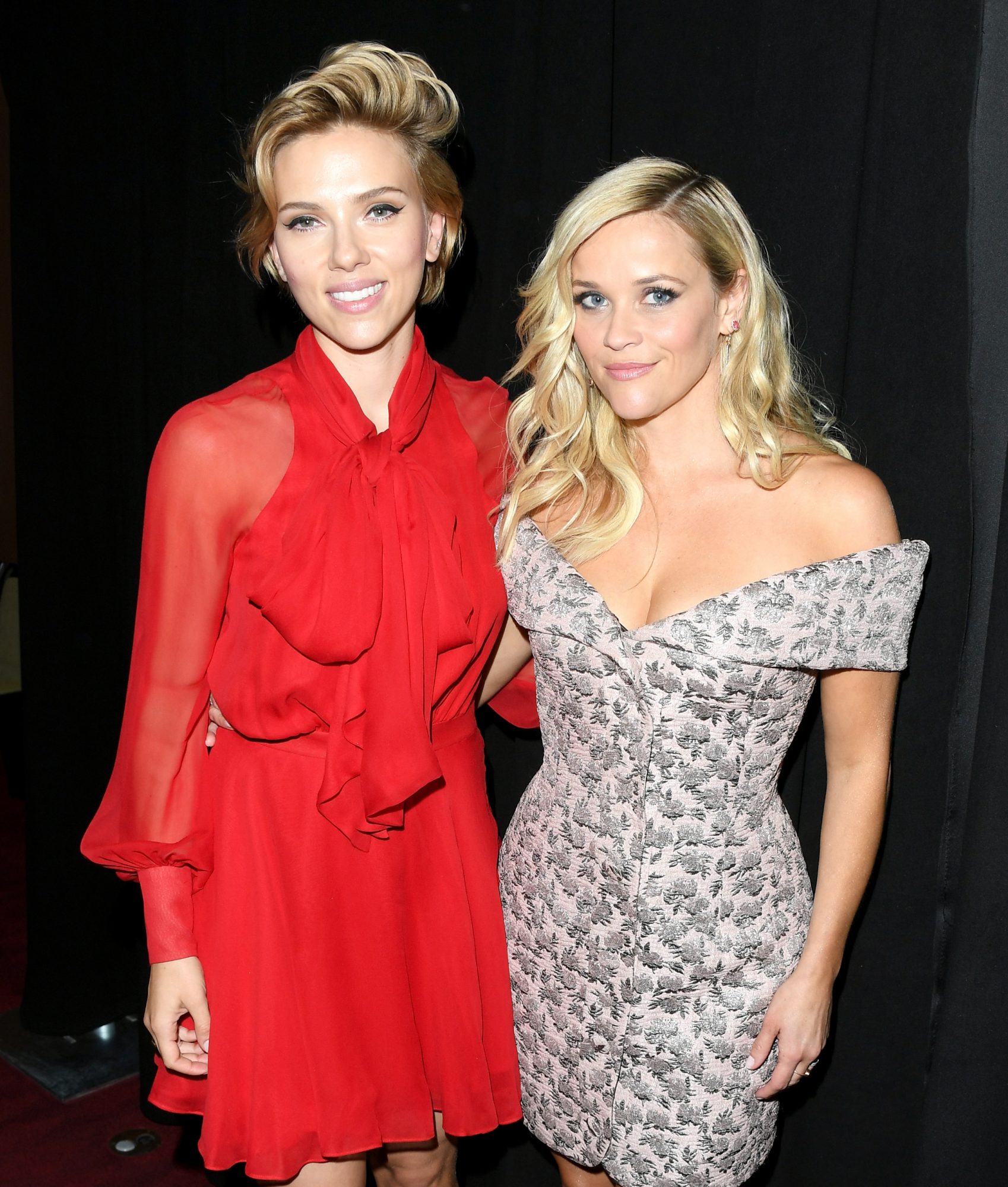 When asked what it will be like for Rose to hear Scarlett's voice in this movie for the first time, she laughs and says Rose will probably "freak out."
"I think it would blow her mind, Scarlett says.
"I imagine everything in her mind is a little bit sort of trippy to begin with," Scarlett tells Marc, "so I think just seeing my voice coming out of a porcupine like that, especially a punk rock porcupine… it might be a little overwhelming for her" Admittedly, though, Scarlett says Sing "may be the only movie I've ever made that she can see." Who wouldn't want their daughter to see them playing a badass porcupine?!
In the interview, Scarlett also chatted about her love for doing voice work in films. Although it had a starkly different kind of plot, she recalled how much she enjoyed playing Samantha in the movie Her, which also starred Joaquin Phoenix.
https://www.youtube.com/watch?v=RYHBD9RF2dk?feature=oembed
The role she played for Sing, though, allowed her to be more "free and fun" in the recording booth, and she reminded us that there's a lot more depth to the characters of the movie than the goofy creatures that meet the eye.