This movie beat "Rogue One" at the box office, and we're totally okay with it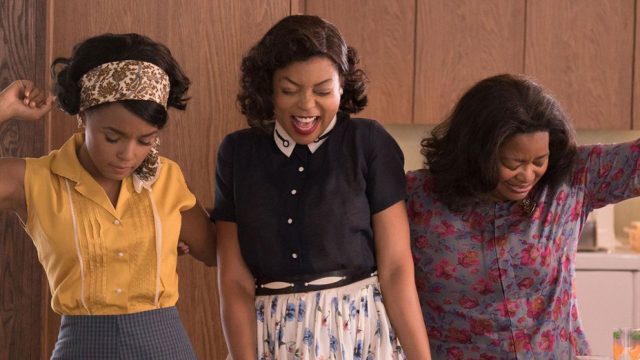 Rogue One: A Star Wars Story completely stole our hearts last month. We love the movie, and are happy it's been topping the box office in the weeks since its premiere — however, that's not the case any more. This weekend, Hidden Figures beat Rogue One at the box office, and we're actually okay with that.
For one, Rogue One made so much money when it premiered; now, another movie gets to share the love. Plus, Hidden Figures is an important story about women that people need to know.
Initially, box office estimates on Sunday put Rogue One ahead of Hidden Figures. However, the Star Wars saga film lost out to the historical film about NASA mathematicians.
These pioneering African American women had a vital role in astronaut John Glenn reaching space, but they hardly get any recognition for it. Luckily, Hidden Figures beat a high-profile film at the box office, meaning more people are learning about these incredible women.
Apparently, 64% of the audience for Hidden Figures is female. That's no surprise. However, everyone should see the film and be aware of the historical impact of its central characters. Katherine Johnson (played by Taraji P. Henson), and her colleagues Dorothy Vaughan (played by Octavia Spencer) and Mary Jackson (played by Janelle Monae) were essential to the early days of the American space program.
Rogue One still made $21.9 million this weekend. It's now the eight-largest domestic grossing movie of all time, too. So, even though Hidden Figures beat it this weekend, the film has truly been successful.
This is really a win-win for women and people of color in films. First, Rogue One with its diverse core cast dominated the box office. Now, a film starring three incredible black actresses that illuminates an important part of American history has edged it out of the top spot. Ultimately, diversity has killed it at the box office lately, and we're all about it.