Move aside, Forever 21: Amazon is the No. 1 site for millennial clothes shoppers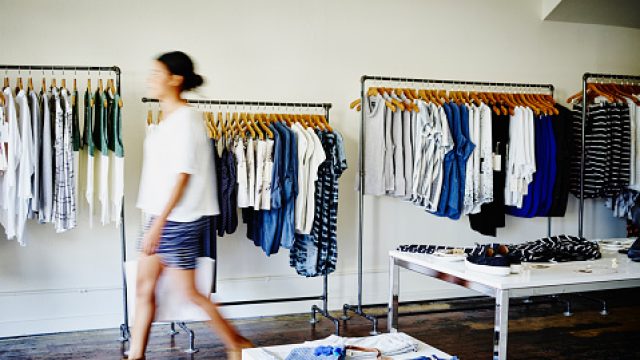 It's not known for being the height of fashion, but new data suggests millennials spend more on clothes from Amazon than from any other online store.
The online marketplace conducted 16.6% of the revenue from 18 to 35-year-old online shoppers last year, followed by Nordstrom (8.1%), Old Navy (5.1%), J. Crew (4.2%) and Victoria's Secret (3.6%), according to research from digital commerce data organization Slice Intelligence.
Last month, the Wall Street Journal reported that Amazon was going to start selling an original line of inexpensive bras in the U.S. According to the WSJ, the site was the most frequently shopped apparel retailer in a Morgan Stanley AlphaWise survey last fall, with 58% of respondents saying they had purchased clothing on Amazon in the past six months.
Amazon also appears to be venturing into the world of workout clothes. In January, Recode noted the online retail giant had recently posted job listings for product managers, "to build authentic activewear private label brands that have compelling and unique DNA and deliver amazing consumer valued innovation."
Related Links
[stylized_links related_links="%3Cp%3E%3Ca%20href%3D%22http%3A%2F%2Ftime.com%2Fmoney%2F4680029%2Famazon-grocery-store-drive-thru-seattle-alcohol-supermarket%2F%22%3EAmazon%20wants%20to%20sell%20you%20booze%20out%20of%20a%20drive-thru%3C%2Fa%3E%3C%2Fp%3E%3Cp%3E%3Ca%20href%3D%22http%3A%2F%2Ftime.com%2Fmoney%2F4655239%2Fwalmart-vs-amazon-prime-best-fast-free-shipping-deal%2F%22%3EWalmart%20vs.%20Amazon%20Prime%3A%20Breaking%20down%20the%20best%20free%20shipping%20deals%20now%3C%2Fa%3E%3C%2Fp%3E%3Cp%3E%3Ca%20href%3D%22http%3A%2F%2Ftime.com%2Fmoney%2F4685692%2Fwalmart-target-price-cuts-compete-amazon%2F%22%3EEven%20cheaper%20groceries%20are%20coming%20to%20Walmart%20and%20Target%3C%2Fa%3E%3C%2Fp%3E" /]
This article originally appeared in Money.