To celebrate "Moulin Rouge!" turning 16, here's how you can copy four iconic looks from the film
There are movies, and then there are movies that change the course of your life. You know the ones; they open your eyes to worlds never seen and to times long ago, inviting you to imagine in a new way. Baz Luhrmann's Oscar-winning Moulin Rouge!  is one of these films and today the iconic film turns 16!
Set in Paris in 1900, the movie chronicles the blossoming love between Christian (Ewan McGregor), a poor writer and Satine (Nicole Kidman,) a sex worker at the Moulin Rouge. But since the Duke of Month (Richard Roxburgh), a potential investor in the night club, also his eye on Satine, things get tricky. Throw in Oscar-winning costumes, a glamour that only Baz could create, plenty of fun burlesque and can-can scenes, and you have Moulin Rouge! 
And while there's plenty to love about the film, we're pretty partial to the costumes. 16 years later and they're still inspiring our inner showgirl.
To celebrate, we've rounded up four easy ways to recreate some of the most iconic looks of the film.
1Diamonds are a girl's best friend
Of course, we had to start this post with the classic and beloved "Sparkling Diamonds," when Satine works a bejeweled swing in one of the most iconic scenes in the film, which also acts as the introduction to the romance-heavy portion of the movie. Looking like a glitz flapper, Satine is decked out in a sparkling diamond dress with a top hat and elbow length satin gloves. This look is equal parts mobster, flapper, and bad girl — and we're here for it. May we suggest wearing a flapper-inspired dress with opera length gloves the next time you want to hit the town in style?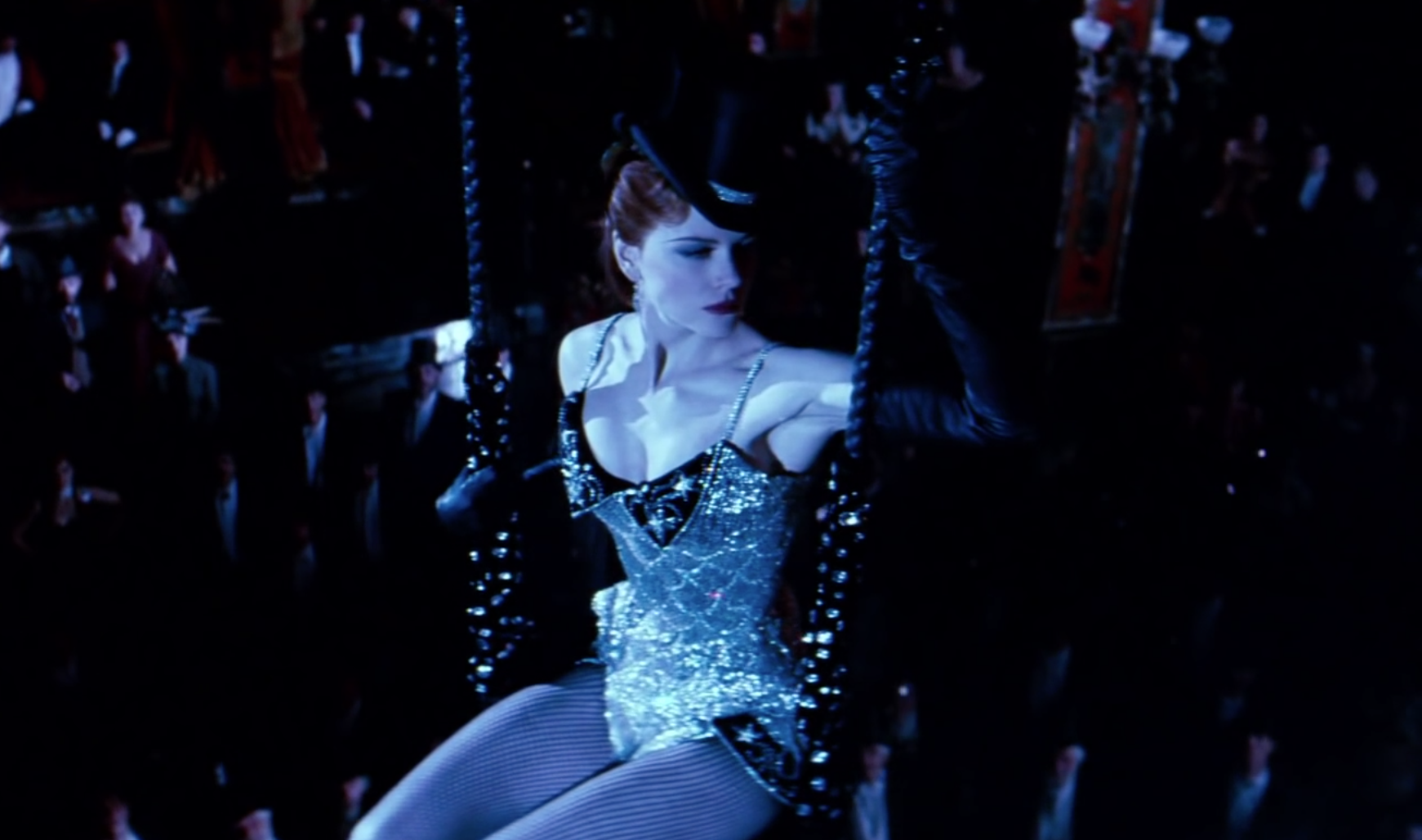 Unique Vintage "1920s Style Black Beaded Mesh Fringe Flapper"
Buy here for $88
Shoes "RENEGADE by Bailey Western Vivienne" Top Hat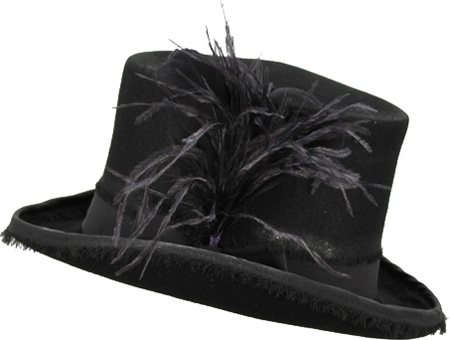 Buy here for $87.95
Lightinthebox.com "Black Opera Length Gloves"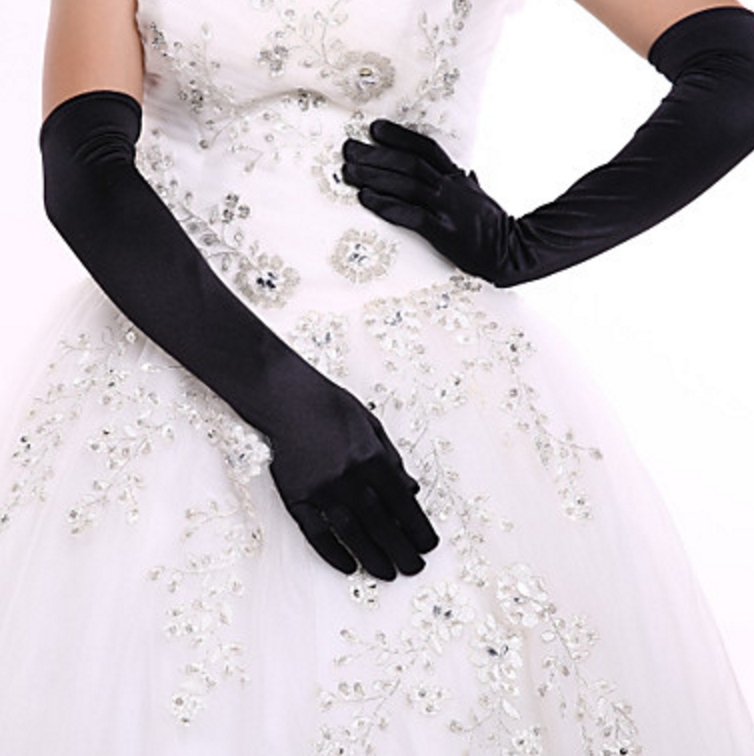 Buy here for $3.99
2The show must go on
When Satine has no choice but to break up with Christian, she does so in the best suit around. Next time you reach for your gray wool suit, take a cue from Satine and try trading your pants in for a mermaid style skirt. Pair with a sharp lapel, and a pillbox hat with a veil to channel Moulin Rouge! a little bit more. Extra points if you wear this to break up with the love of your life for a reason you can't specify.
Stylebop The Couples "Cropped Wool Blazer with Leather"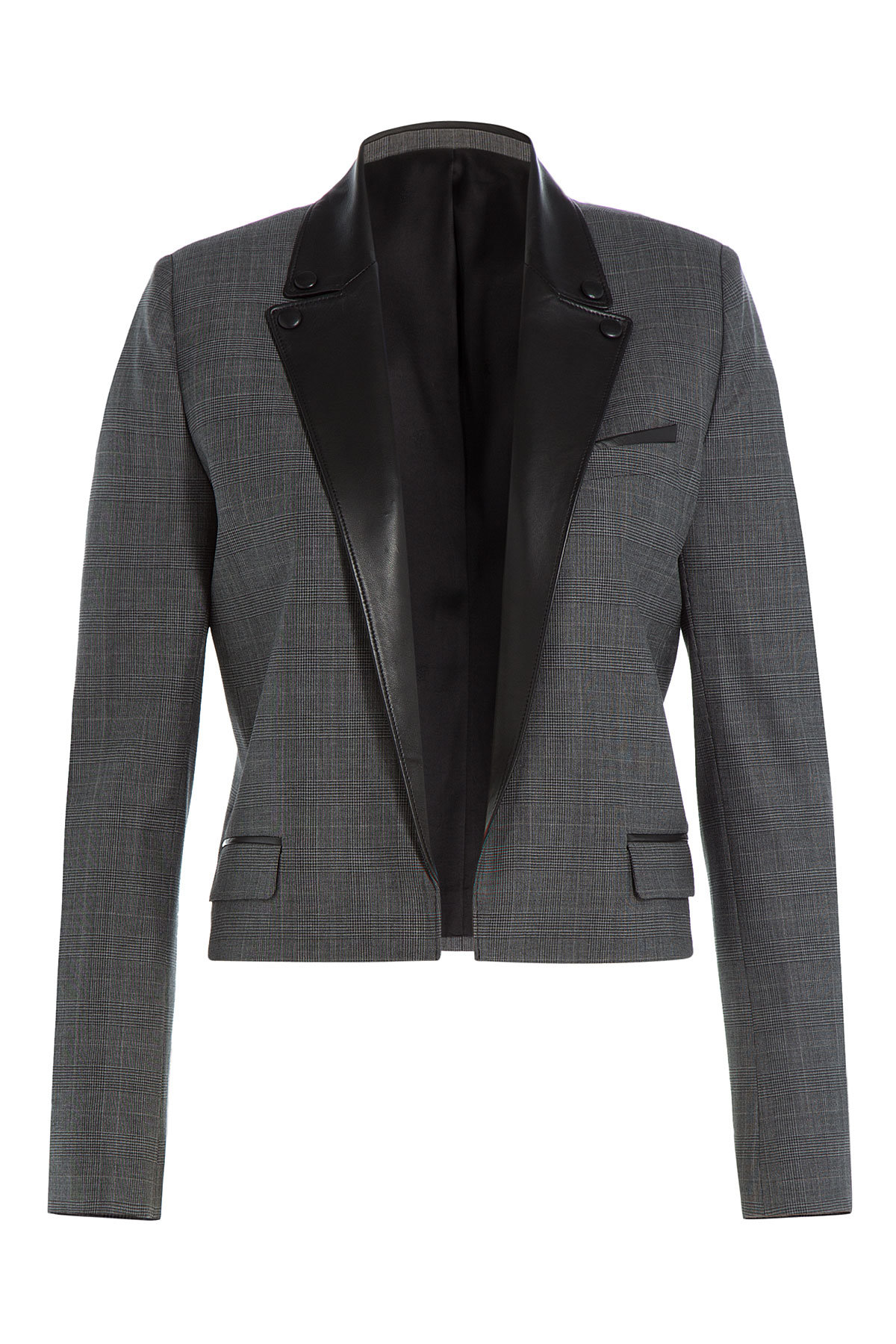 Buy here for $175
Milanoo "Grey Wool Skirt"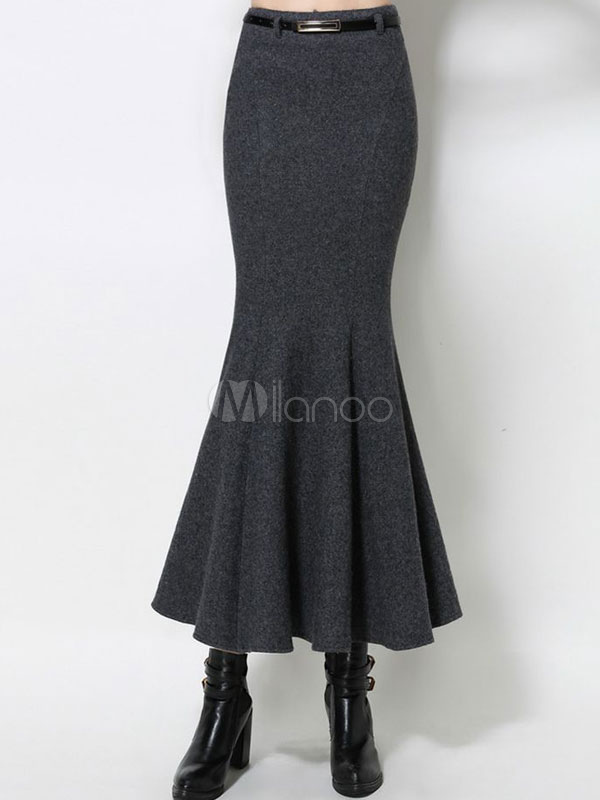 Buy here for $43.99
Unique Vintage "Black Netted Bow Pill Box Hat"
Buy here for $36
3Come what may
The ultimate inspiration for prom and wedding season, Satine's last look for "Spectacular Spectacular" is the ultimate ice queen ensemble. The bejeweled white gown is worn with a bib necklace and an intricate headpiece. The combination is extra in the best way; think plenty of dressed up and blinged out headwear. While this scene is a whirlwind of emotions, this look is to be remembered forever.
Promgirl "Sleeveless Jeweled-Bodice Long Prom Dress with Slit"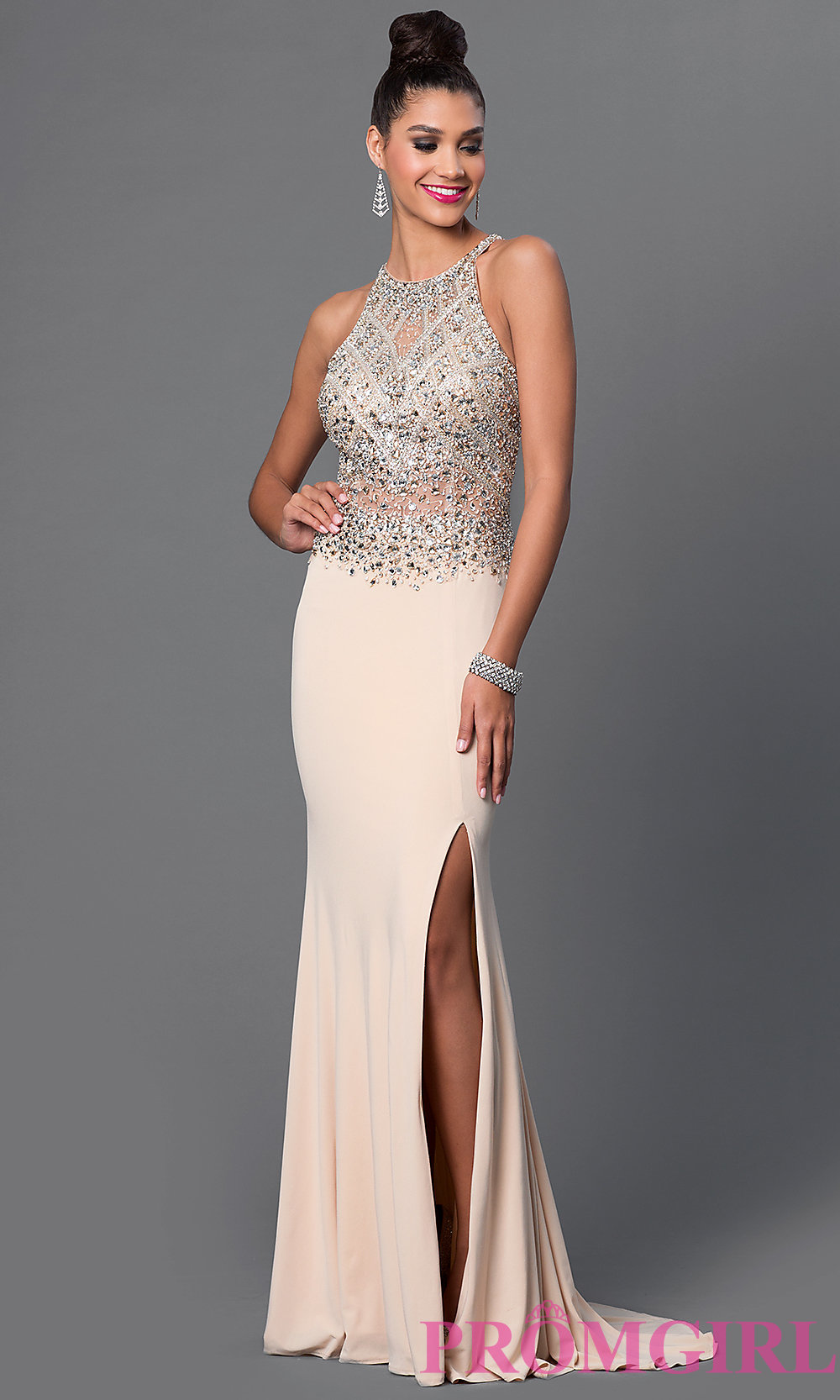 Buy here for $199
Etsy "Glamour Rhinestone Flapper" Headband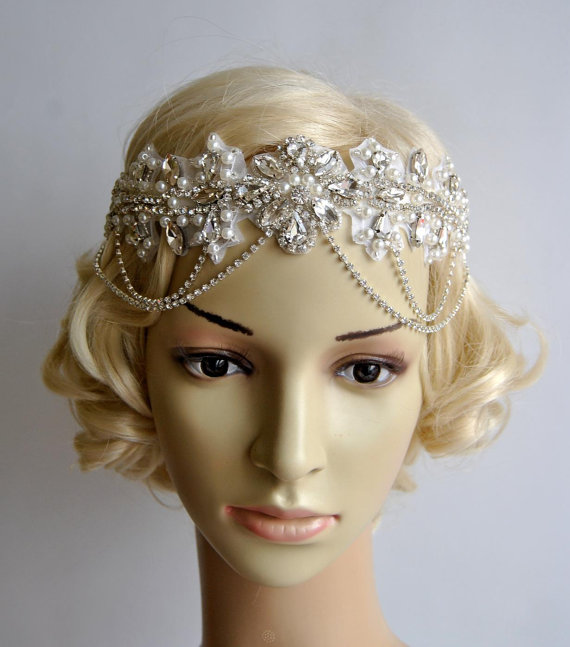 Buy here for $35
BaubleBar "Morgaues Warrior Bib" Necklace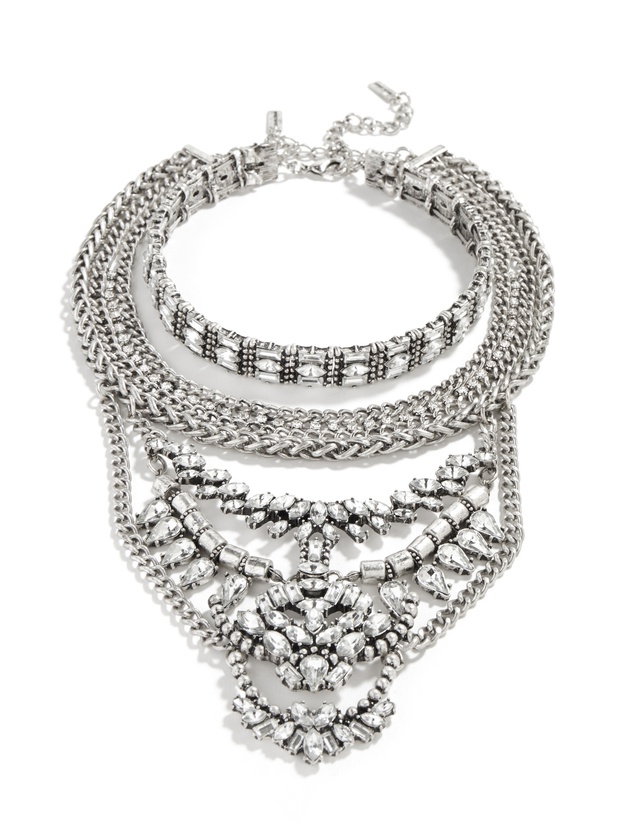 Buy here for $68
4Elephant love medley
What would this list be without the crimson gown that Satine wears when she falls in love with Christian? The iconic dress accompanies an equally iconic song, the "Elephant Love Medley," which tells the tale of Satine and Christian figuring out their feelings. The corseted gown is both elegant and sexy, daring and charming. And we love that Satine pairs it with elbow-length leather gloves for extra oomph.
Unique Vintage "Red Sweetheart Strapless Corset Back Long Gown"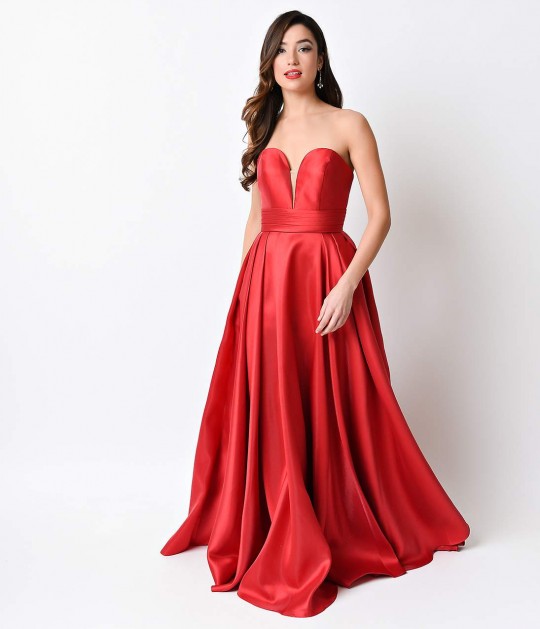 Buy here for $226
Lightinthebox.com "Leather Opera Length Gloves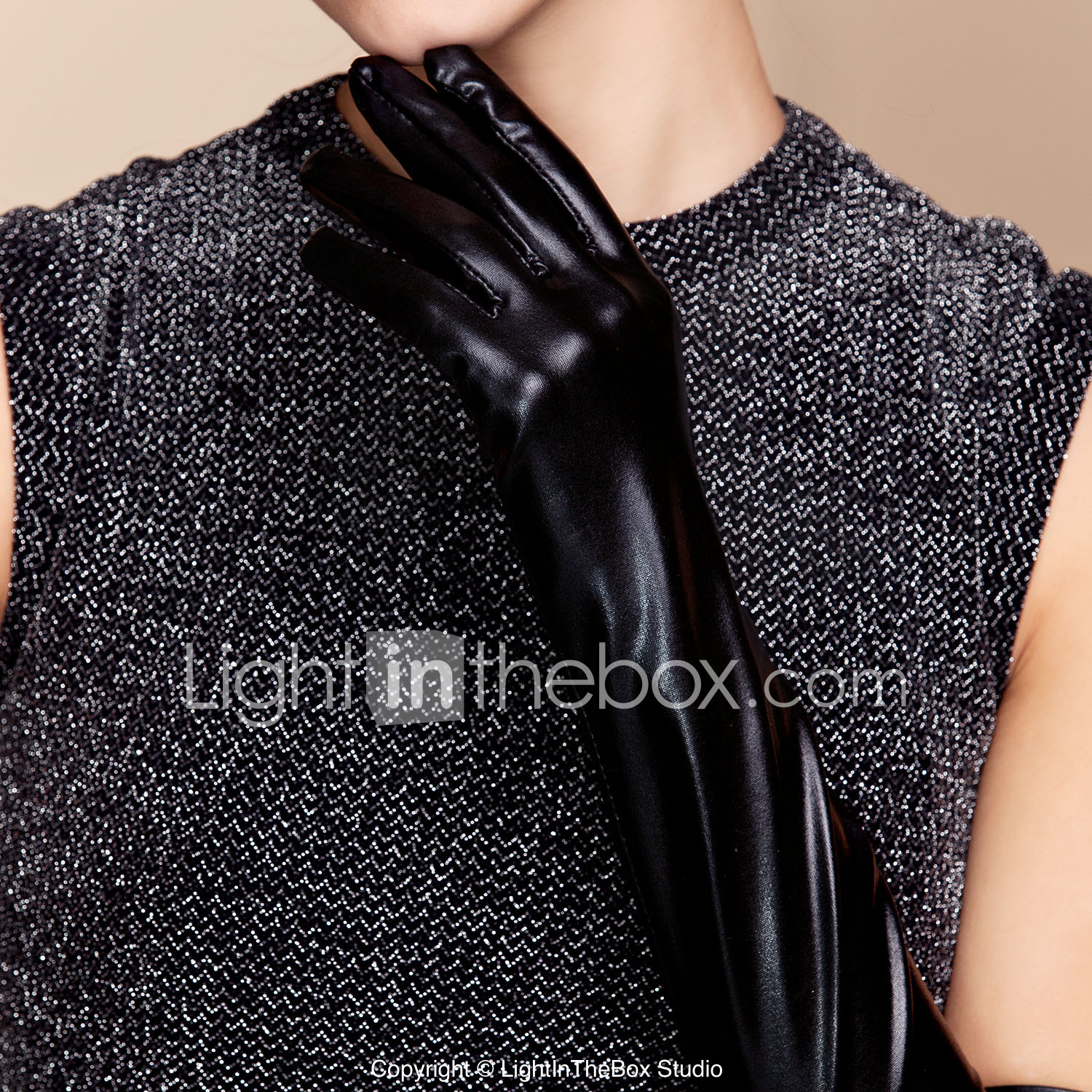 Buy here for $5.99
Whatever your favorite look from the movie is, we hope you're watching tonight and reminiscing!