21 Mother's Day gifts for grandma that will have her bragging to her friends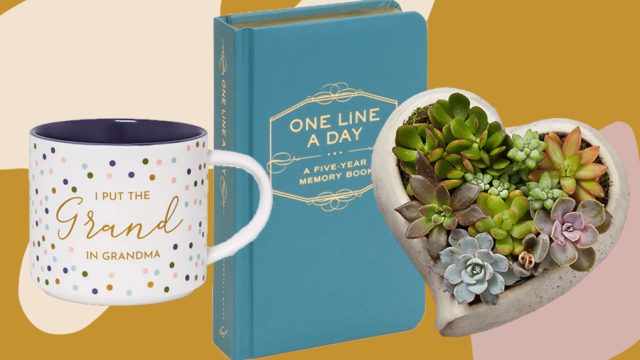 It can be easy to forget that Mother's Day is a day dedicated to celebrating all kinds of moms out there—not just your biological mom. You should also be dedicating this special holiday to your close family members and friends who are moms, and anyone in your life who has acted as a mother figure. This can even involve celebrating your grandma. If your grandma has been a pivotal part of your life so far, you might want to show her how much she means to you by getting her a Mother's Day gift.
The nice thing about buying a gift for your grandma is that she'll probably appreciate pretty much anything you give her, even if it's just a sweet card with something sentimental written inside. Your gift doesn't need to be super extravagant or expensive, it just needs to come from the heart—grandparents like to be reminded of how much their grandchildren love them.
Below are a few items you might want to consider buying as a Mother's Day gift for your grandma. And of course, make sure to FaceTime as well!
1Grandma Mug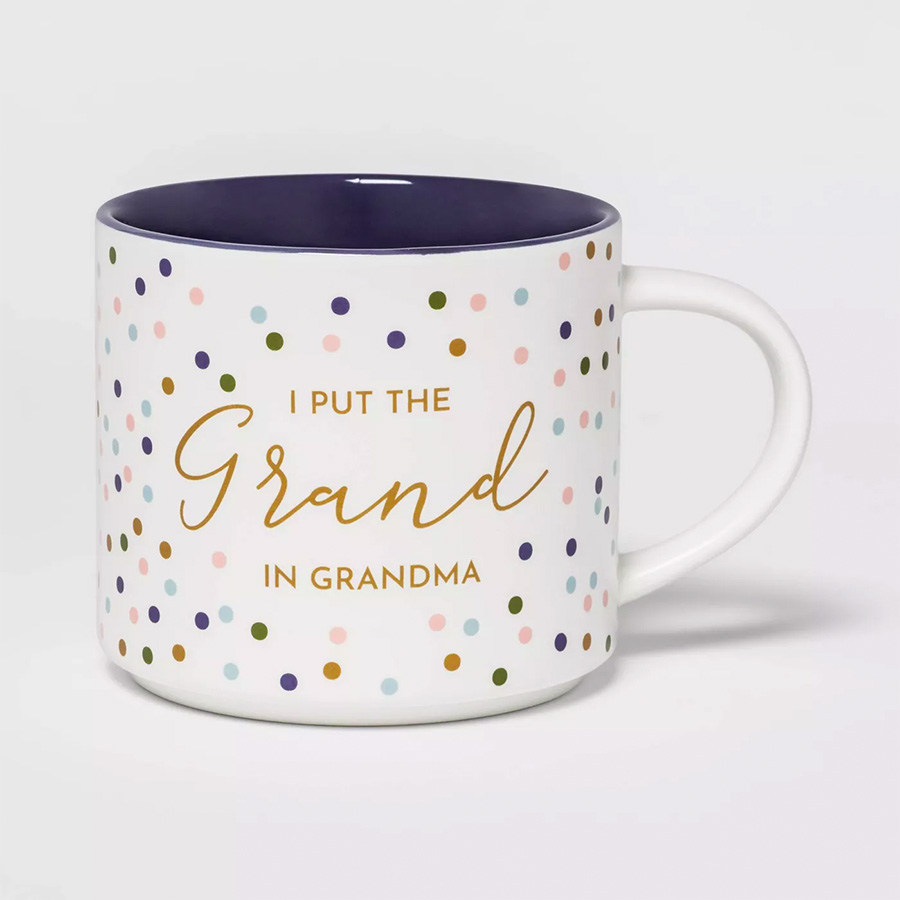 Grandmas love cute little items that say "grandma" on them—it's basically a fact (that we made up). This mug even lets her do a little bragging, as she should.
2New Grandma Picture Frame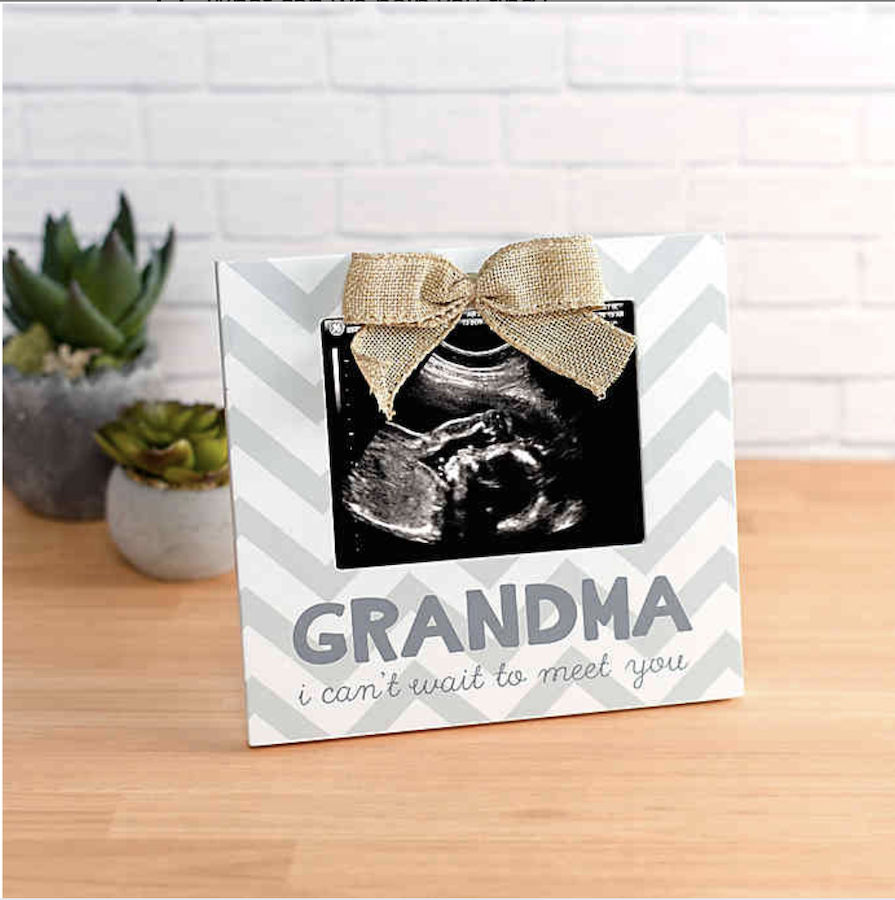 If you're currently pregnant, this frame makes a really great gift for your mom, who is about to be a grandma. It's a sweet way for her to look forward the baby's arrival.
3Personalized Calendar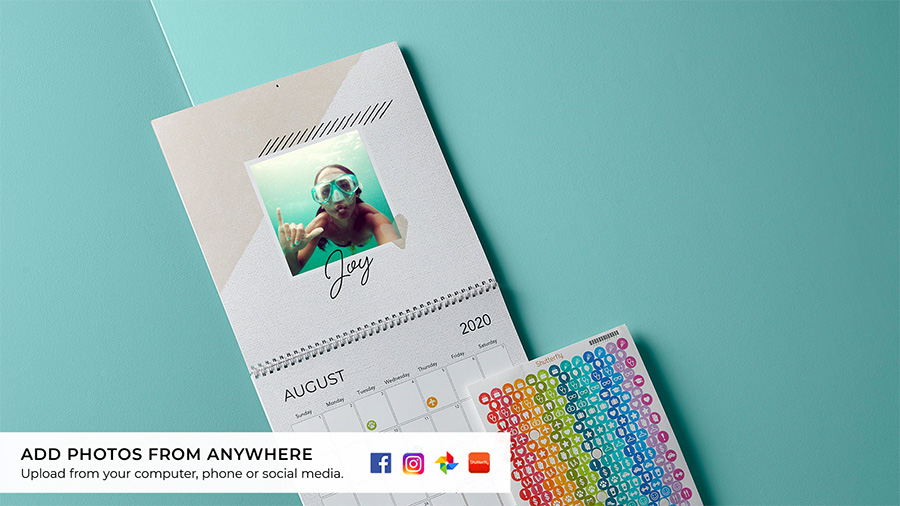 If you have the time, make a personalized photo calendar for your grandmother, because it's something she'll definitely appreciate. It's a fun way to keep her up-to-date with photos.
4Nana Shirt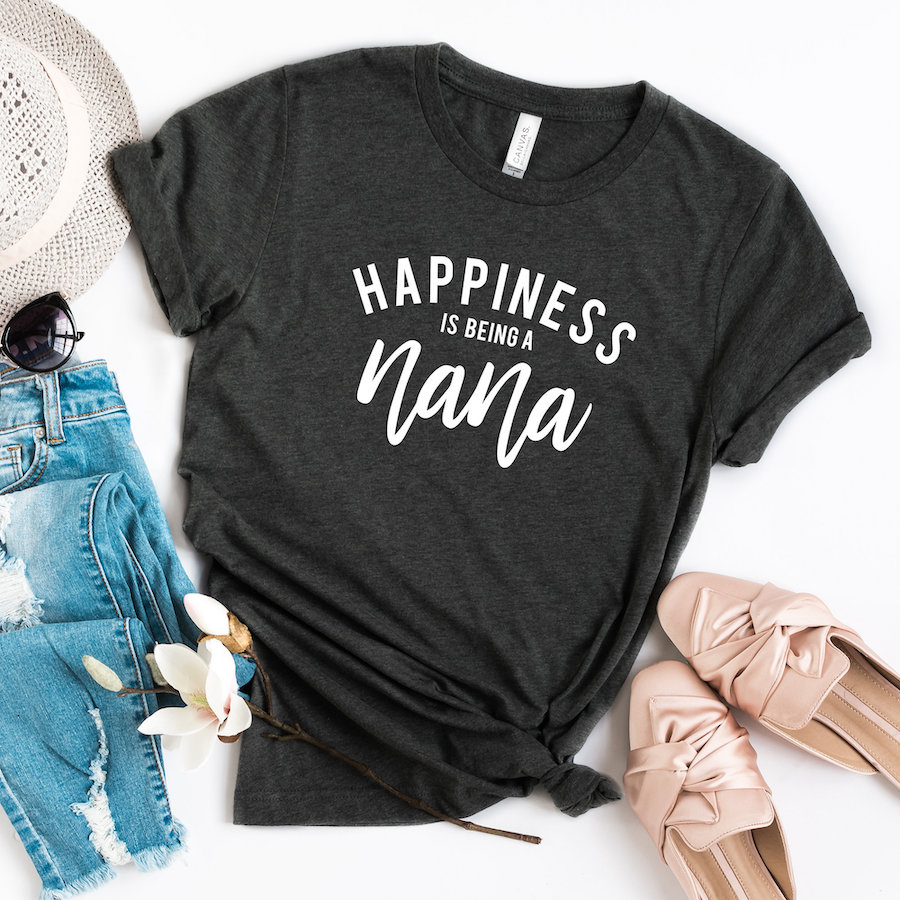 Grandmas also love T-shirts that declare that they are grandmothers. This shirt does that while still managing to look pretty chic.
5Grandma Necklace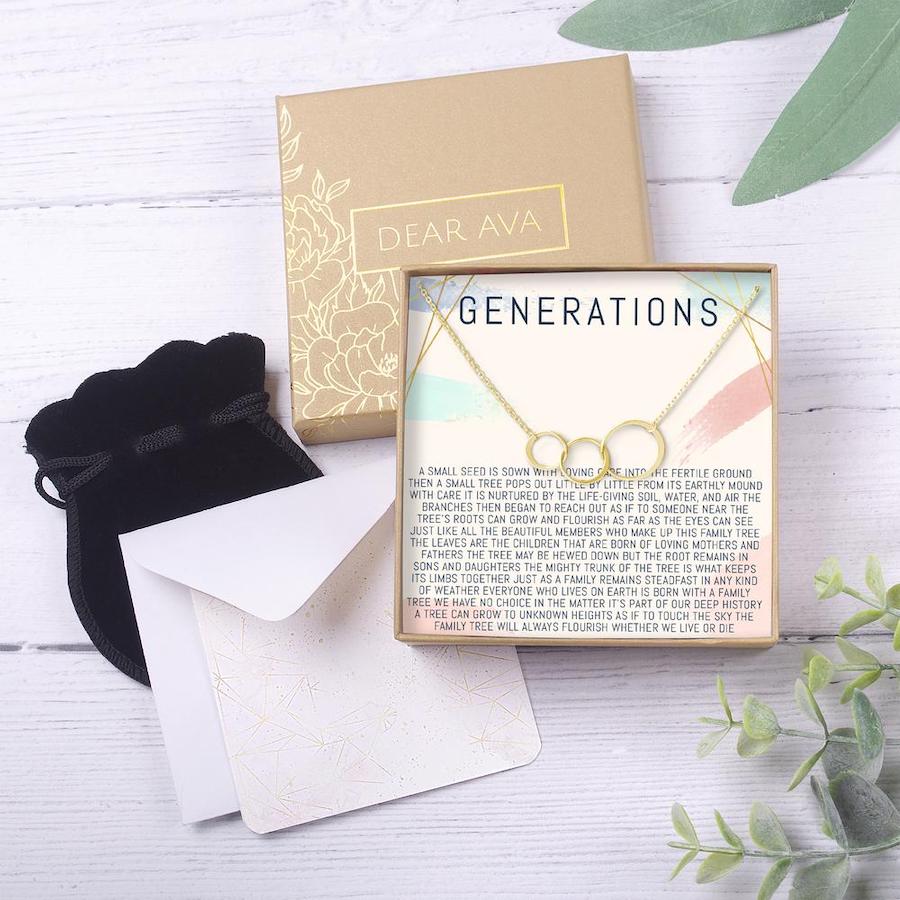 This necklace is a great way to represent generational love, with three rings that can represent you, your mom, and your nana. It's also a great way to justify getting the same gift for your mom and your grandmother, if you want to.
6Grandma Apron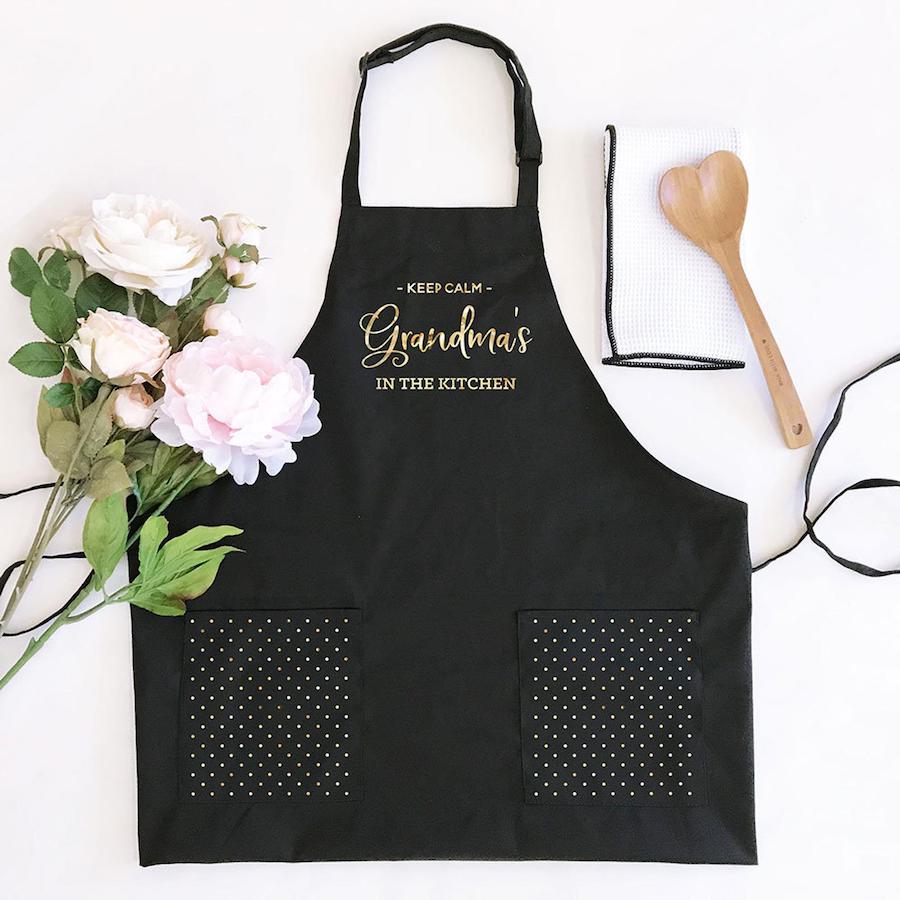 If your nana loves to cook, this apron makes an ideal gift. If you want to make it more exciting, add some kitchen accessories.
7Funny Hat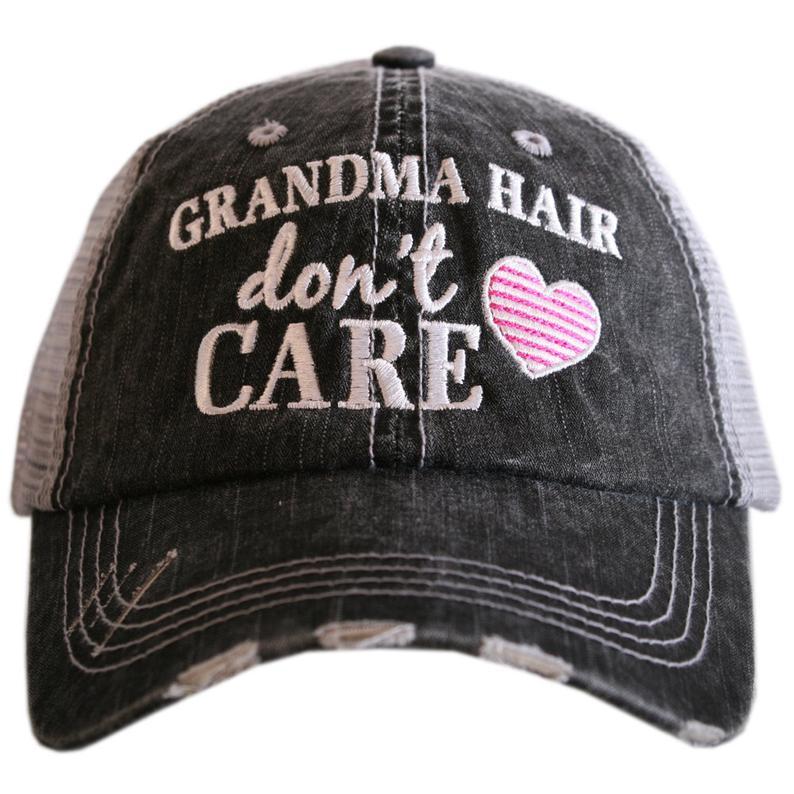 This hat is great for a grandmother with a sense of humor and a bit of sass. If she's a no-fuss lady who prefers to throw on a hat instead of doing her hair, this is the gift for her.
8Glam-ma shirt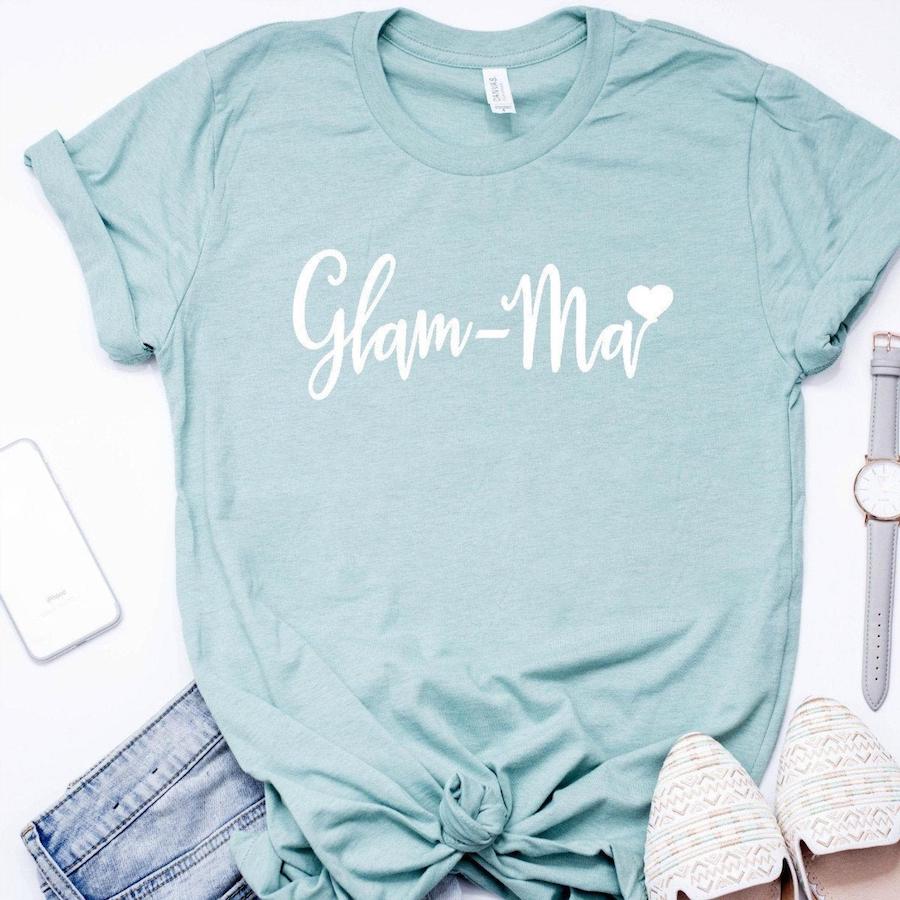 How perfect is this tee? Anyone who has a super glamorous grandma should definitely buy this for them for Mother's Day.
9Brag Board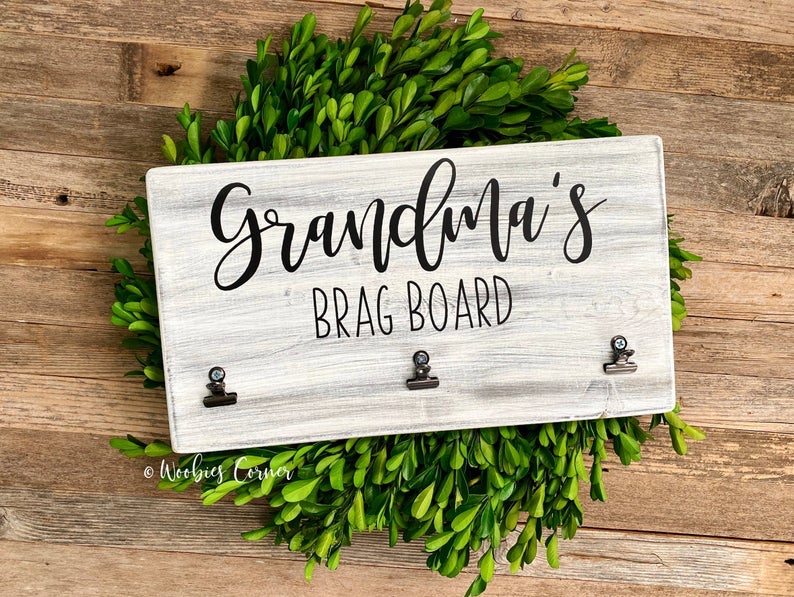 One thing every grandparent loves to do is to brag about their grandchildren. Give her the perfect opportunity to do that with this "brag board," which is basically a spot for her to hang photos.
10Tea Pot For One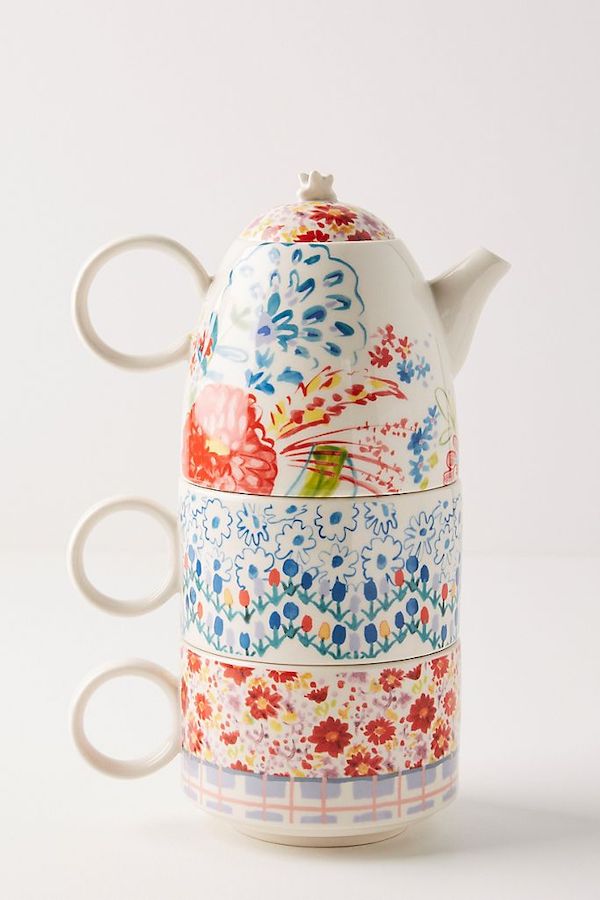 If your nana loves tea, this is a precious way to support her interests. The set is made for two, so you can even promise to have tea dates with her as part of the present.
11Grandma Frame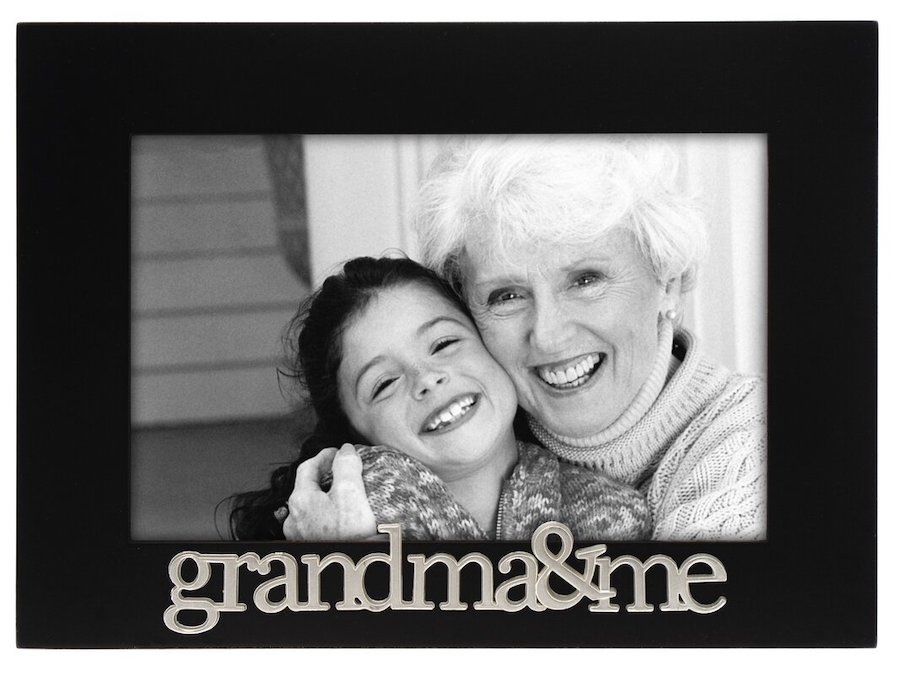 Sometimes it's best to just keep it simple. Your grandma will always love a framed photo of you and her for Mother's Day.
12Fairy Grandmother Mug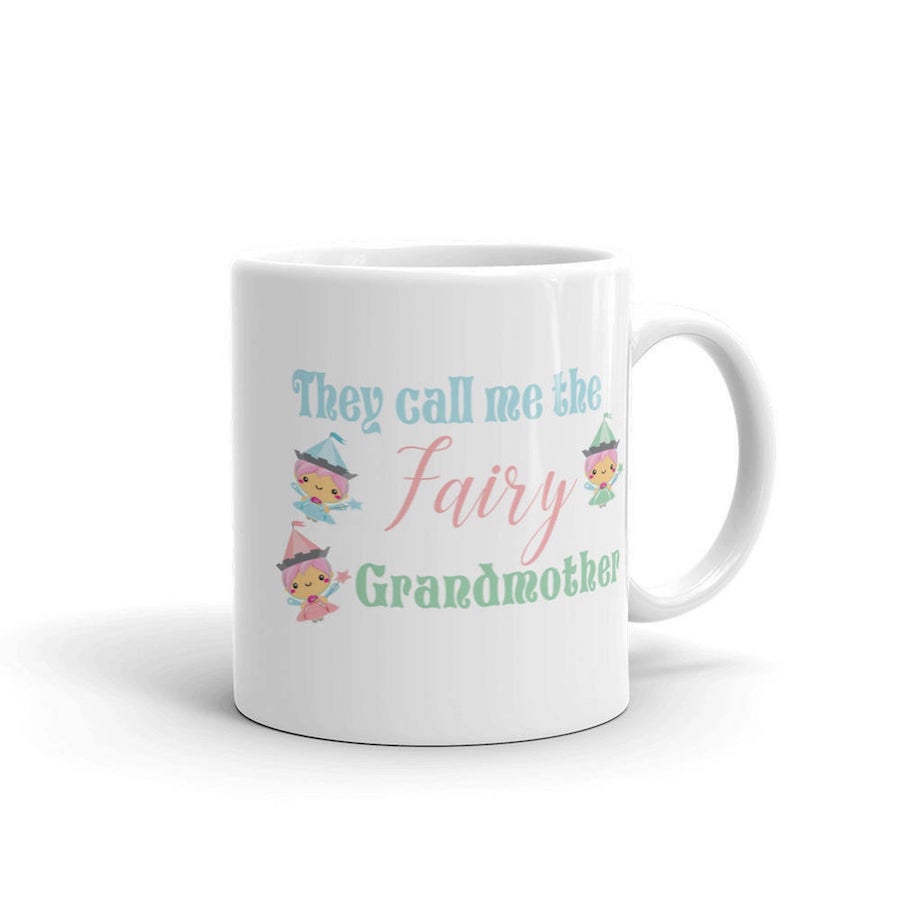 This play on "fairy godmother" is perfect, because grandmas are basically fairy godmothers.
13Grandma Keychain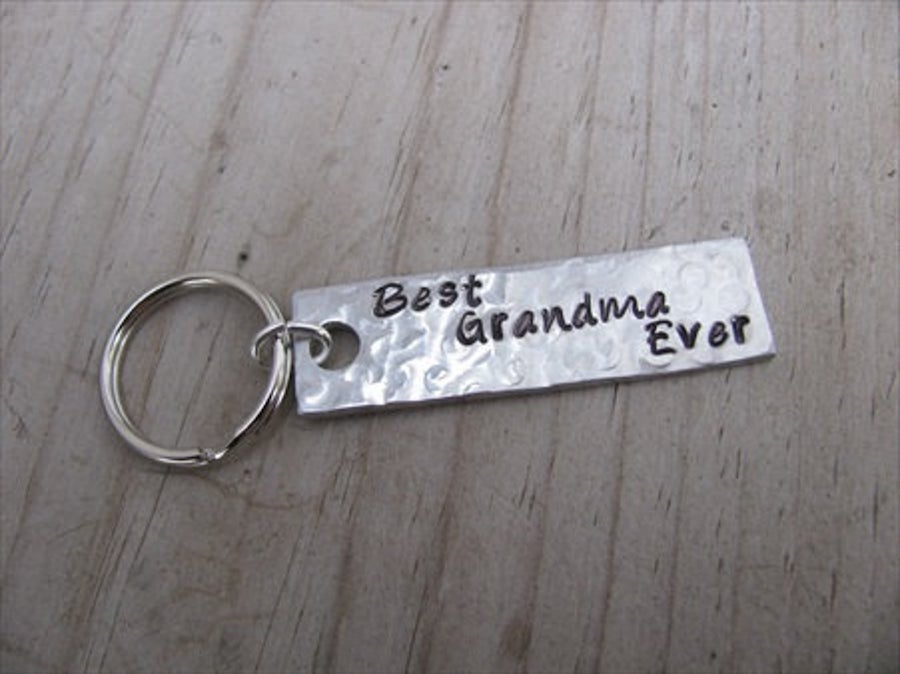 Is a "best grandma ever" keychain kind of cheesy? Yes, of course, but you know what? Grandmas love this stuff, and it's basically what Mother's Day was made for.
14Grandma Box Sign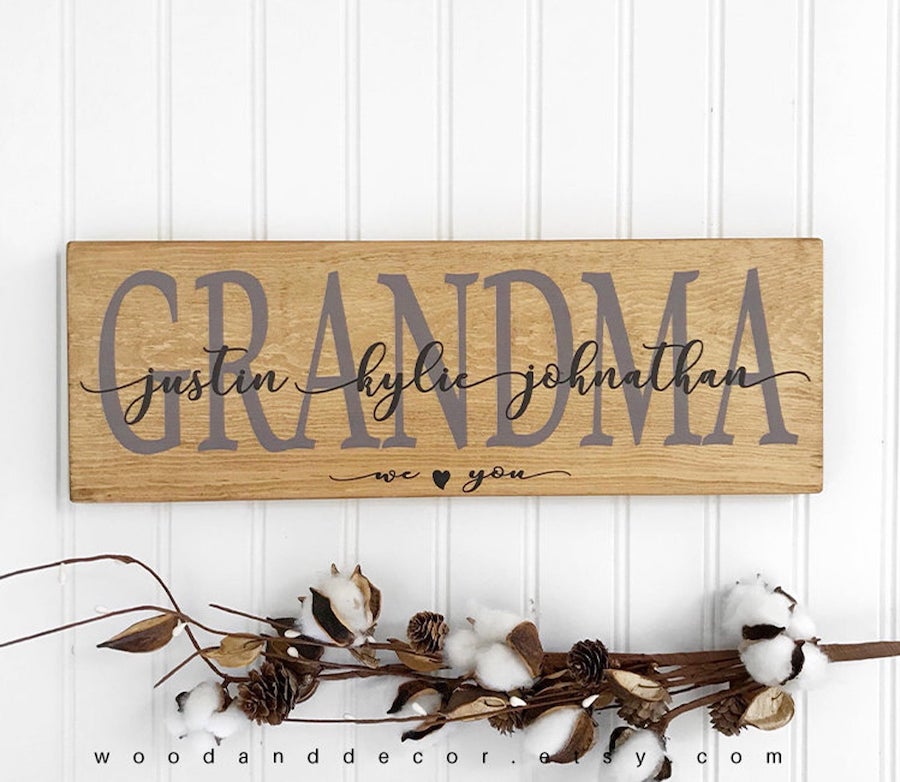 With this sign, grandma gets to show off her proudest title and the names of her favorite grandchildren at the same time.
15Sentimental Card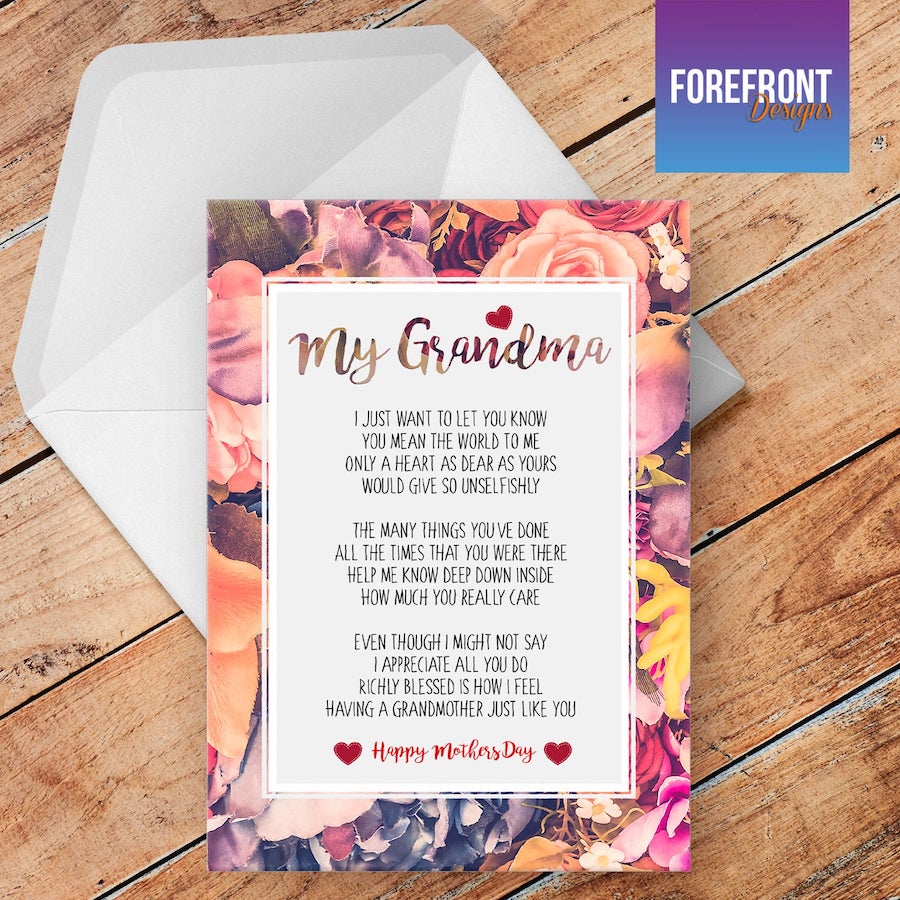 Sometimes your grandmother doesn't really need anything except a reminder that you love her and that she means a lot to you. If you're short on cash, get her a nice card and write a sweet message inside.
16Succulent Garden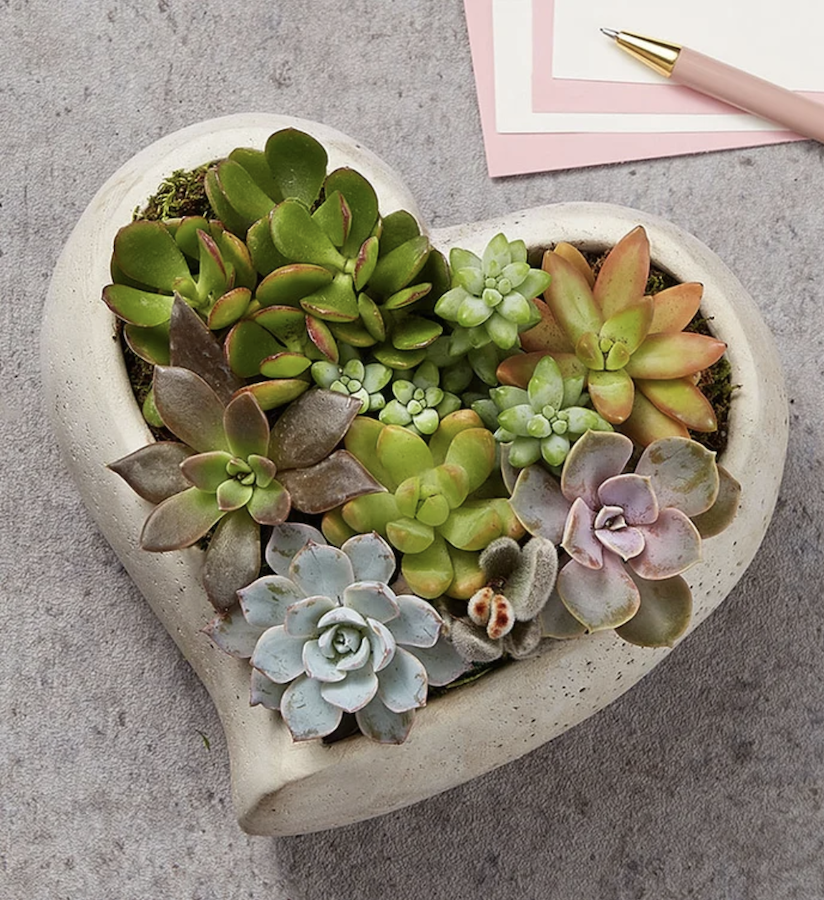 Flowers might be a cliché gift, but they're still a great gift. And if you want to do something a little different, give your grandmother a succulent garden instead. They're low-maintenance and will make her feel very trendy.
17Mini Speaker
Want to splurge on your nana this year? Then you might as well get her something that will bring her into the 21st century, technology-wise. This speaker set is really easy to use and looks very cool. It's great for the grandma who is a little more *hip,* and it makes a good gift to chip in on with your siblings and/or cousins.
18Beauty Gift Set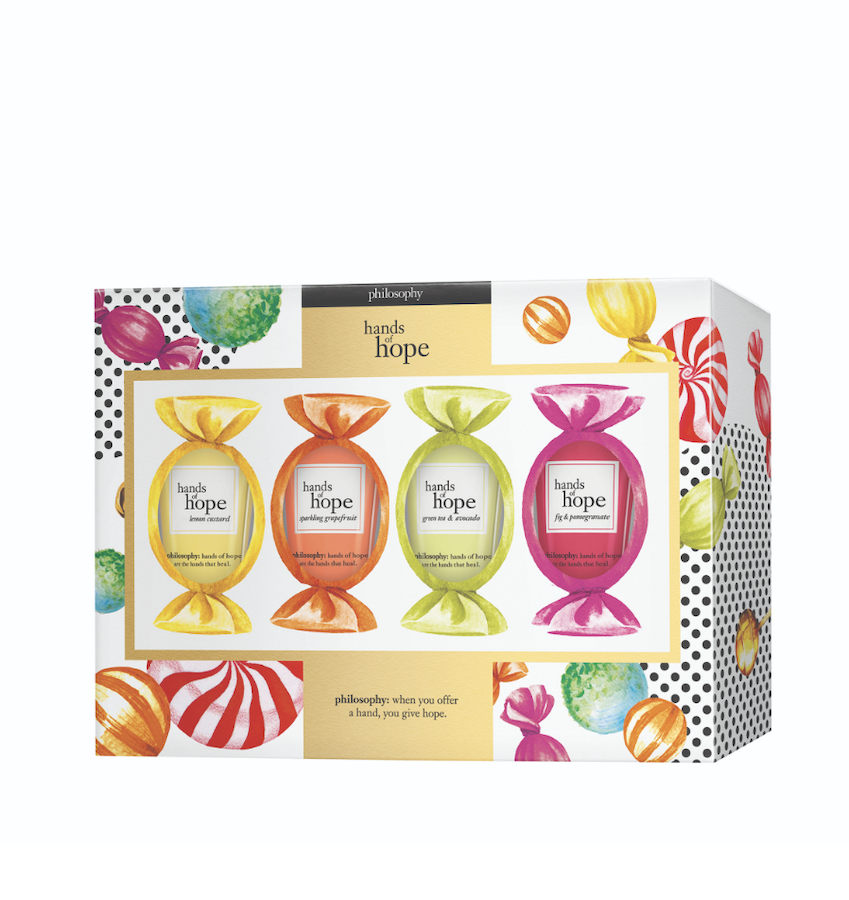 Grandmas appreciate beauty gifts, too! This set will keep your nana's hands moisturized and nurtured.
19Grandma Charm Bracelet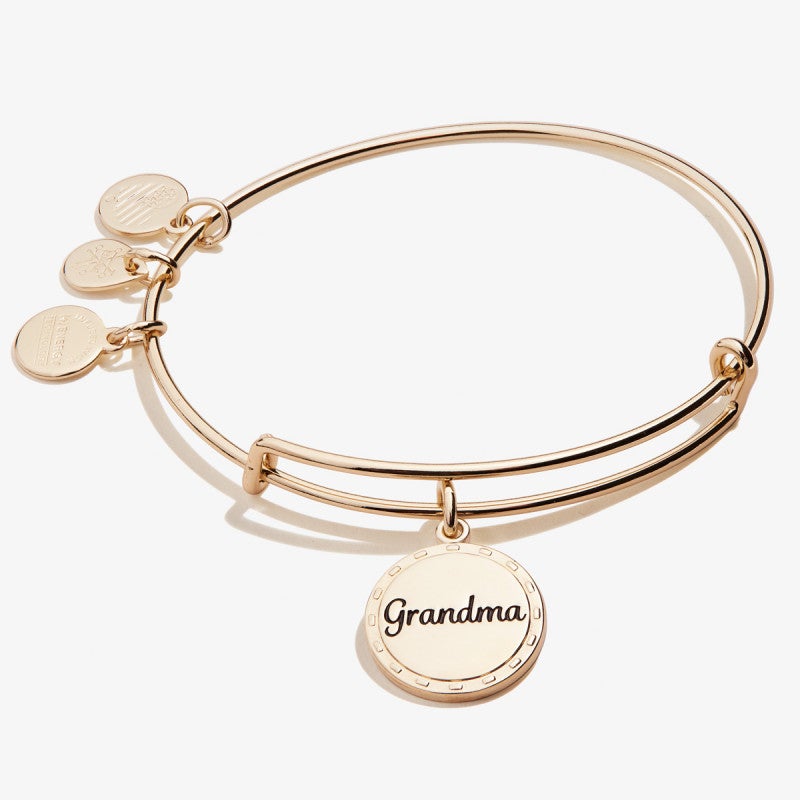 If your grandmother is into stacking bracelets (or even if she isn't), get her this pretty Alex and Ani "grandma" bracelet. It even includes a sweet quote on the back of the charm: "Wise and warm, her love feels like home."
20Memory Book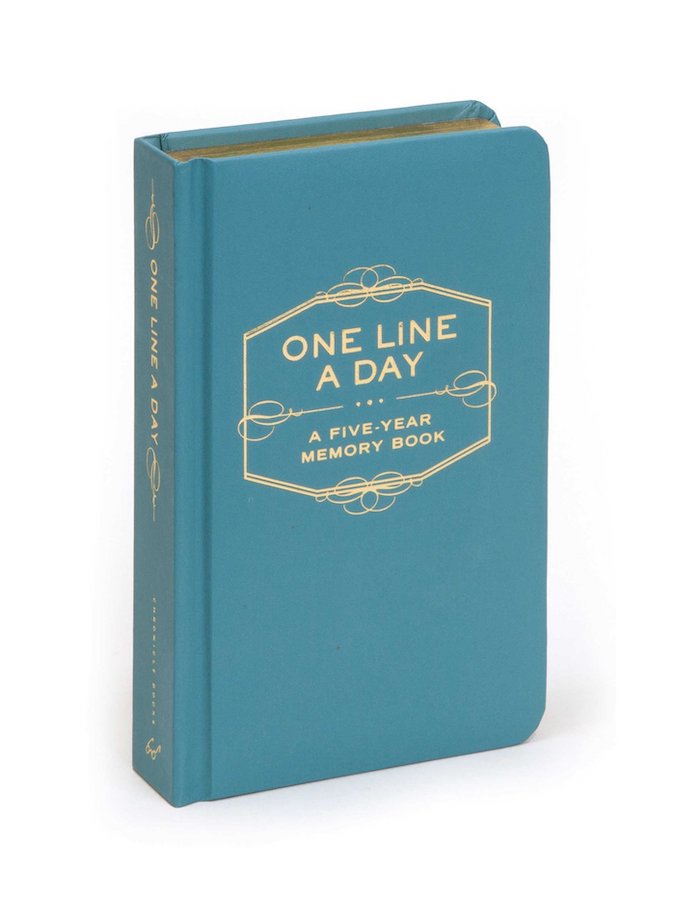 If your grandma loves to reminisce, get her this memory book. It has the room to write a line of memories each day for five years, as well as little writing prompts. It's different and really fun. Plus, it's super pretty to look at.
21Comfy Slippers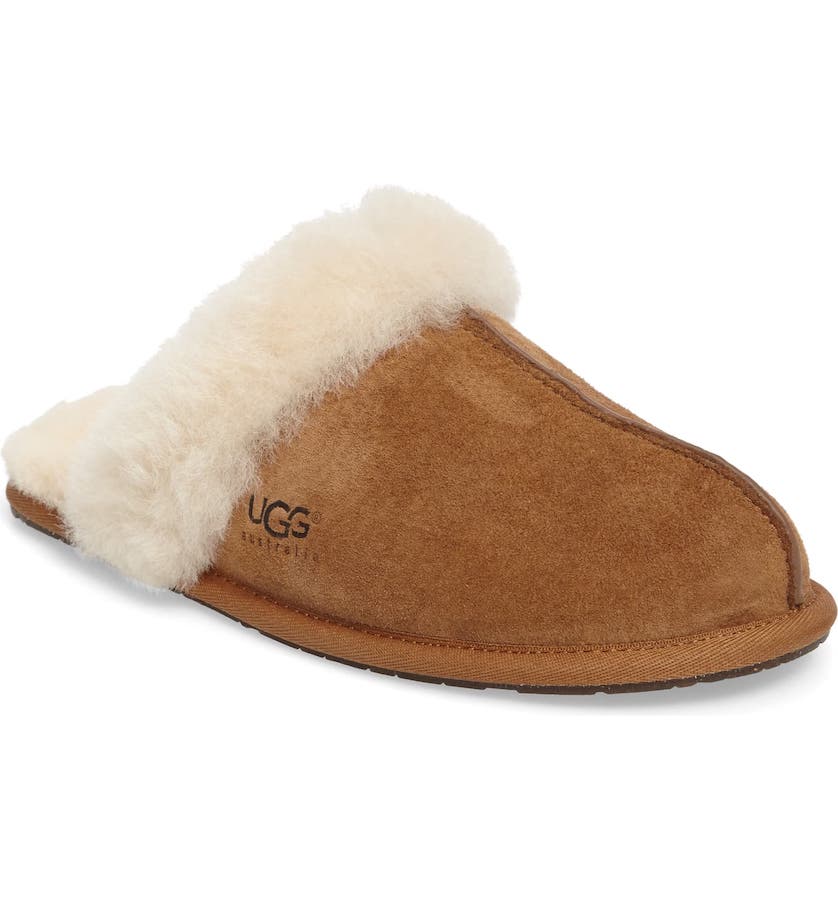 This is a little more of a splurge, but hey, everyone deserves a great pair of slippers. These UGG Australia Scuffette Slippers are incredibly comfortable and worth the money—your grandma will love them.