You can celebrate Mother's Day by helping Black Lives Matter bail out moms in need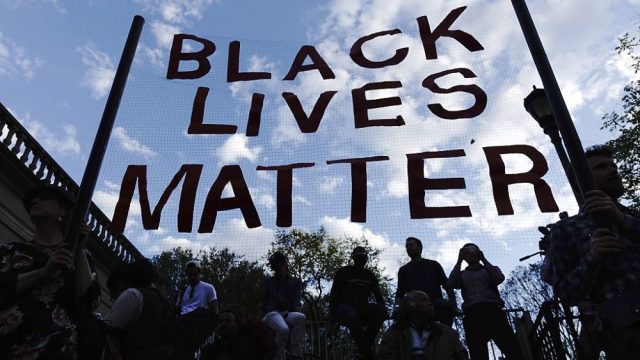 There's a way to celebrate Mother's Day, while giving back at the same time. And the deets are sure to warm your heart. This Sunday, Black Lives Matter organizations across the nation will be giving more than 30 imprisoned women their freedom. It's called "National Mama's Bail Out Day," and we're so here for it. 
According to The Nation, the event came out of a January planning meeting. During the event, 25 black-led organizations discussed how to push for prison reform. Together, the organizations have raised more than $250,000 for the project, and are still accepting donations.
The mothers being bailed out are amongst the 62 percent of non-violent offenders currently awaiting trial. And out of that, black women make up 44 percent of the women in jails. The funds collected will also help with their livelihoods on the outside. Whether that be bus or train fare to and from the court house, or social services.
But, why celebrate black women in particular, you ask?
It's simple. Historically, black women have been forced to wear the caretaker badge. Even if that meant caring for children that weren't their own. And since "all mothers are not celebrated" on Mother's Day equally, according to organizer Arissa Hall, the project will take extra care of black mothers.
Even more amazing, the project leaders recognize that giving birth isn't the only qualifier of motherhood. And so just by simply having a positive impact on the children in their community, many other imprisoned women are eligible for the program as well. It's important to note that these women haven't been convicted of crimes, they simply lack the resources to pay bail. Many wealthier people wouldn't blink at the cost, but these mothers risk getting trapped in jail, because of their economic standing as well as their race.
"When we talk about black mamas, we know that mothering happens in a variety of ways," organizer Andrea Hooks told The Nation. "Whether it's the mothers in the clubs who teach the young kids how to vogue, or the church mothers who took care of me."
Since slavery, black Americans have been pulling together their funds to buy each other's freedom. National Mama's Bail Out Day is just another way to pay it forward.