On being a mother without my mother
I was sad when I heard that Carrie Fisher passed away. Finding out her mother, Debbie Reynolds, died a day later broke me down.
My mother kept a soft scrap books with photos, ribbons, cards, and random memories of my childhood. There was a picture of me dressed like Gilligan from Gilligan's Island. I saw a photo of me crying ferociously in my grandfather's arms. There were a hundred annotated Polaroid pictures of my life. The page I loved most was the one where she filled in the blanks. I memorized one response:
Your first thought when your baby was born: Thank God she ain't ugly.
My mother was born poor and creative in a little town where no one cared. She married my father after dating him for 3 years. Ronald Reagan was president and crack consumed my father. She got tired of him being arrested, so we left. I never heard her say anything negative about him, though. She just told jokes and made things seem okay.
At age 16, I was a normal disrespectful, ungrateful child. She borrowed a car to take me and my friends to a dance; I complained about the car. My mother stole a wheelchair and pushed me all the way home (about 2 miles) when I was sick, and I never thanked her.
She was up to a pack of cigarettes a day by that point. We argued about everything. I made it seem like becoming her was the worst imaginable fate. Pride wouldn't let me back down.
I stayed out too late once. She had called everyone she knew and was near tears when I finally showed up. I didn't find out until later that a girl I went to school with was killed that morning. All my mother was thinking about was her and how it could have been me.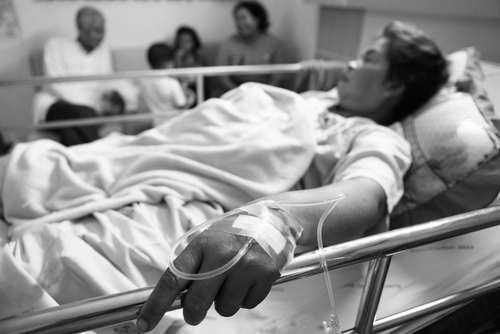 I was out of college by the time she admitted that she had lung cancer.
One of my biggest regrets is not going home to visit more often. I moved across the country three days after graduation to avoid being like her. Being stuck in a small town terrified me. She could have been so much more — I refused to get stuck like that. We bonded over the shock of adulthood, and forgave each other for a lot of bad times. It wasn't perfect, but our relationship grew stronger. Though I still feared becoming her.
I flew back home the winter before my mother passed away. Her eyebrows were gone. The hat she wore hid what I assumed was a bald head. I thought about how thick and full her curls were. She kept her hair fairly low because she didn't want to fuss with it. We were alike in that way–never wanting to take up too much room or burden others. We tried our best to be out of the way.
I didn't realize until that moment how alike we were. I flew back to my apartment a few weeks later. By March, she wasn't eating. She died on Easter. My heart broke.
As soon as I flew back from the funeral, I moved in with the guy I was seeing. He was barely around. He loved reminding me of my flaws –too fat, poor skin, too loud. It was all the worst parts of being in a relationship, but it was better than being alone. I kept chasing this fantasy that I could avoid being unhappy by not being alone.
Then I got pregnant.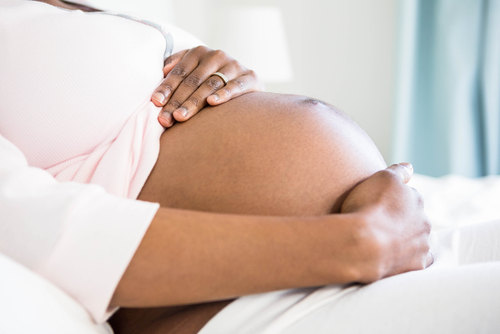 The circle of life was complete. I had become my mother.
She was with my father for three years and didn't leave him until I was in the picture. I was with my ex for three years before I got pregnant. Because of my son, I pulled it together and left his father. When the contractions started, reality hit me. In the midst of delirium and exhaustion, I thought about my mother. Once I asked her why she never told us one of those stories like in the movies — like, "I was in labor with you for 48 hours!" or "I walked 20 feet barefoot in the snow." Her reply surprised me.
"When I had yall, I would go in pregnant, they drugged me up, and when I woke up, yall were there. So I don't have a story like that. Popping yall out was the easy part. The whole point of being able to talk is to smile. Nobody really knows anything--how the future will be or if Jesus is real. We just have to be okay with right now and enjoy what we have. Who we are. You just have to do what makes you happy.
When I held my son for the first time everything made sense. I didn't focus on being sad about my ex or the stress of raising this perfect little boy alone. There didn't have to be drama and stress and sadness all the time. I believed her. She encouraged me to be more than anyone expected.
Even when I was terrible to her, she loved me.
My son would be terrible to me at some point and I would still love him. My job was to focus on the good parts.
I looked at my son and thought about what she wrote in my baby book about her first thoughts when I was born. I thought the same thing:
Thank God he aint ugly.