This has to be the most unusual Thanksgiving wedding we've ever heard of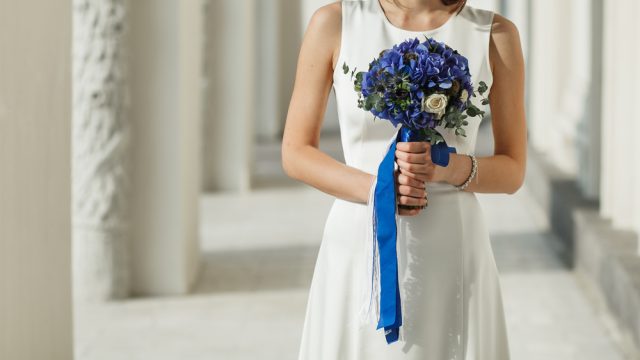 Love can strike in the most unexpected places. It can even strike at a local grocery store on Thanksgiving Day.
Shoppers looking for last minute ingredients at the local Harvey's Supermarket in Albany, Georgia this Thanksgiving got the added bonus of witnessing a bride literally walking down the aisles. The couple in question was Mary Tinson and Charles Larry Tinson who were reunited at the very store four years ago.
Larry had recently finished a tour in Afghanistan and was home for the holidays in 2012. When he ventured out to the store in search of cranberry sauce, he saw someone who looked familiar.
WTVM.com-Columbus, GA News Weather & Sports
"I heard someone say 'Hey girl' and I turned around and said 'Oh my God, Larry? I haven't seen you in over twenty something years," Mary Tinson told WTVM Albany.
The rest is history. Though the couple had met a few times prior to their grocery store reunion, they immediately started dating. When the time came to plan the wedding, Larry said he proposed the store be their venue for the special day.
"She asked me where are we going to get married, and I said at Harvey's where I met you," Larry told WTVM.
An estimated 70 people, both guests and casual shoppers, witnessed the wedding. Even Ken Wicker, Harvey's Vice President of Operations, weighed in on the special moment.
"We're extremely excited to be part of this special day," Wicker said. "To our knowledge this is the first time we've ever had a real wedding in one of our supermarkets."
Others took to Twitter to share their thoughts of the wedding — most were surprised to see a wedding happen in their local supermarket.
Congrats to the happy Thanksgiving couple! And remember to keep your eyes peeled for unexpected weddings everywhere this holiday season!