Goodreads revealed its most-searched book of 2017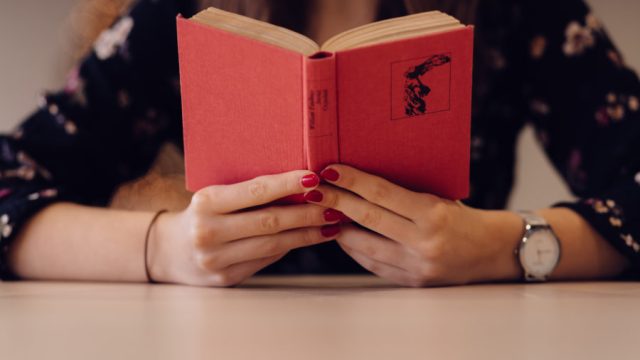 For many of us, diving into a good book is the best part of our day, and we're thankful for the fearless writers who give us that great escape. And that's why we were thrilled (but totally unsurprised!) that Goodreads announced their 2017 most-searched book was Angie Thomas's The Hate U Give.
Thomas's young adult novel was inspired by the Black Lives Matter movement, and while the story about a young Black girl witnessing the shooting of her unarmed best friend by a police officer is a work of fiction, it resonated with readers of all ages this year.
At the end of each year, the literature-loving site announces the winners of its annual Goodreads Choice Awards, and this year, Thomas's debut novel took home several prizes, including Best Debut Goodreads Author and Best Young Adult Fiction. Female authors dominated the awards this year, with 15 of the 19 winners being women (yessss!). But the fact that The Hate U Give was also the most searched-for book makes us cheer even louder, because it proves that audiences are seeking out novels written by diverse female voices.
According to Bustle, who received data from Goodreads, The Hate U Give received "the highest number of five-star reviews given to any new book in 2017, and was added to more users' Want To Read shelves than any other new book this year." A film adaptation is currently in the works with major stars like Issa Rae, Amandla Stenberg, Regina Hall, and Russell Hornsby.
But the book's success hasn't come without controversy.
Earlier this month, Thomas received word that a Texas school district banned the book, citing the language as "inappropriate." However, it's clear that readers of all ages are gravitating towards Thomas's story and that the world is hungry for authentic, thought-provoking stories.
Thomas has just finished her second book, On the Come Up, and we can't wait to read what she has in store for us next.
All we can hope is that 2018 brings us even more great work from diverse young voices. We're beyond ready for it.