The most popular sex toy in each state might surprise you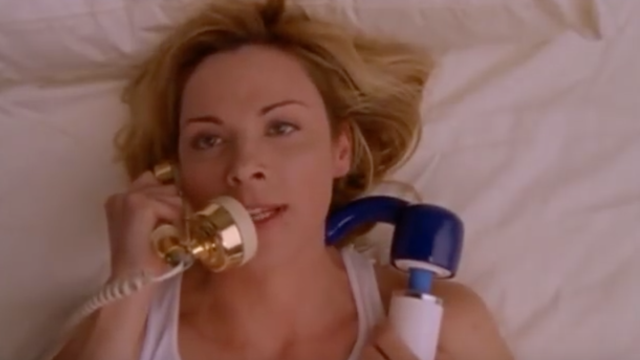 Ever wondered what sex toys other people in your home state use the most? No? Well, now you can find out anyway, because a new study based on Google Shopping results has discovered the most popular sex toy in each state. Honestly these results might inspire you to try something besides your old faithful bunny vibe, because the survey reveals that people use way more sex toys than just vibrators.
While dildos and vibrators did tie for number one as the most-purchased sex toy between January 1st, 2017 and February 2018, bondage gear and butt plugs also ranked high. In fact, according to the study, by Bespoke Surgical, nine states' most popular sex toy is bondage gear, while in nine different states, butt plugs came out on top, or — erm, on bottom?
In case you're hoping to get your Fifty Shades of Greyon, bondage gear includes sex restraints, ball gags, and floggers. The study found that ball gags are especially popular in Idaho, Nevada, and Tennessee, though bondage gear doesn't rank as the most popular overall type of toy in those states.
As for the other most popular sex toys, cock rings and strap-ons also ranked highly.
Some of the other sex toys that ranked in each state included male toys, such as fleshlights.
Check out what people in your state are using in bed the most.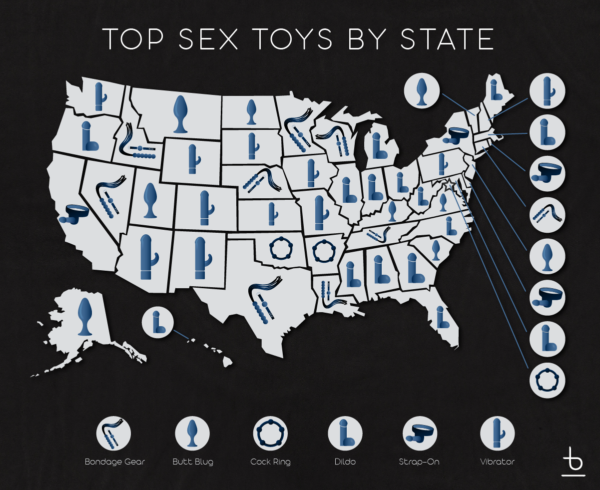 While some of the results are probably surprising (hi, California) others are not. Vibrators, for instance, were a shoo-in for the top spot. If you haven't discovered the wonders of female masturbation, it might change your life to shop for your own vibrator. Who knows, maybe by next year vibrators will sweep the nation as the overall most popular sex toy.
The more popular sex toys become, the more fun people will have in bed. It's good to see that people are enjoying the extra support that's available.