This is the #1 most pinned legging on Pinterest — and tbh we're not surprised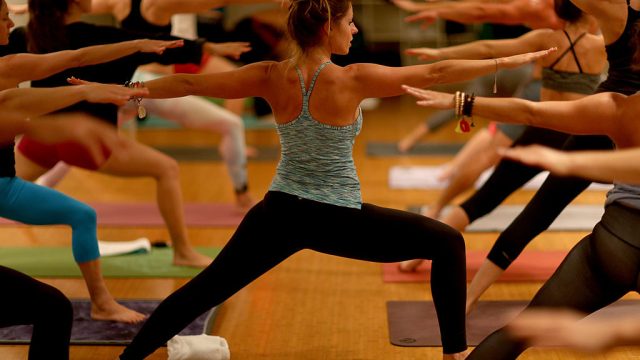 Why would you ever wear pants when leggings have been an option for years? The comfortable sportswear is so versatile you should be burning your jeans. With hundreds of options out there, it's hard to pick a pair — but luckily, the internet has made it easy. The number one most pinned legging on Pinterest will be your legging salvation.
These are Lululemon's "Wee Are From Space Silver Spoon Wunder Under Crops" leggings. According to Refinery29, they have been pinned over 213,000 times! Apparently, they are so popular among leggings enthusiasts,  they have already sold out. You can still find them on sites like Ebay, but you'll have to pay almost twice the original price. It costs money to look good and feel good.
Leggings have been on the rise ever since Yoga hit it mainstream. Part of the "athleisure" umbrella, they are comfortable enough to wear at all times and at the same time help you stay active.
https://www.youtube.com/watch?v=DzBoZecBp6Y?feature=oembed
It's now totally acceptable to brunch in leggings and a T-shirt on a Sunday afternoon. Hence the reason why sales of leggings and yoga pants surpassed those of denim in 2014.
For those of you who do not want to spend $190 on an article of clothing you mostly just sweat in, there are other options.
This pair of Fierce Capris in black are only $35 and feature a phone pocket. You can actually keep your device on you while you jog and pay close to six times less money than you would at Lululemon.
There are also subscription services such as Kate Hudson's Fabletics that will redesign your workout outfits in less that half a year. You'll be doing downward dog in style and feeling like you can do anything.
To be honest — most of us just want a pair for the holidays. All that delicious holiday food will need a forgiving waistband. Luckily, that is what leggings are for.