This is the most pinned breakfast sandwich on Pinterest
Breakfast is one of the most important meals of the day. And a warm, hearty croissant stuffed with hot ham and melted cheese sounds like the most perfectly decadent way to start your morning off right.
But if you don't always have the time (or money) to go buy one of these delicious meals every morning, you can simply DIY with this quick and easy recipe from Pinterest.
Brought to you by Parrish Ritchie, a Virginia mom who runs an awesome food blog called "Life With The Crust Cut Off," this super simple recipe has been saved over 75,000 times according to Pinterest. And even though it's labeled a "breakfast" sandwich, Parrish makes a great point on her blog that these sandwiches can also work perfectly as lunch the next day or even for a delicious dinner at night.
Oh, and she adds a honey mustard sauce on the croissant buns to give it a little extra delicious kick that will leave you feeling even more satisfied.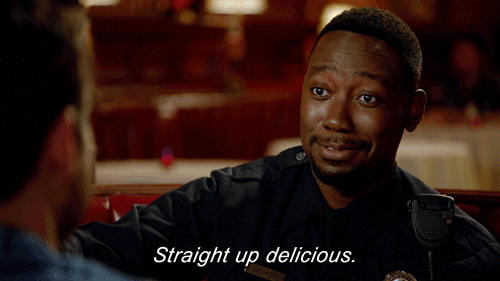 Another part of what might make this popular recipe stand out among the rest is the fact that she adds a step so you don't just serve it at room temperature. You can always refrigerate (assuming you need something to snack on later that day or the following). Or you can heat them up.
Parrish suggests:
"I place what I need on a cookie sheet and pop them in a 350 degree oven for about 10-15 minutes.  You just want to warm them up and really melt the cheese."
And in case you do better seeing how this physically gets put together, she has created a fantastic short video that shows exactly how she creates these easy and yummy sandwiches.
https://www.youtube.com/watch?v=Y41udUpRpco?feature=oembed
This recipe both looks totally mouthwatering and seems super simple. We totally agree with the thousands of others who already love it and will have to give it a try ourselves!