These are the 13 most iconic Met Gala gowns of the last decade, in our humble opinion
The Met Gala, one of fashion's biggest and greatest nights, is coming up tomorrow. OMG! This year's Met Gala gowns, are bound to be extraordinary, and we're dying in anticipation to see what everyone wears. In the meantime, though, we can meditate on our favorite looks from galas past. Over the last 10 years, fashion has changed a lot, and it's fun to look back at all of the Met Galas of yore to watch the progression of styles.
We've rounded up the 13 most iconic Met Gala gowns of the last decade, and honestly this list could've been called Beyoncé's best Met Gala looks over the years, but we did switch it up a bit.
In chronological order, these are the most memorable Gala gowns of the last decade:
1. Mary-Kate Olsen, 2007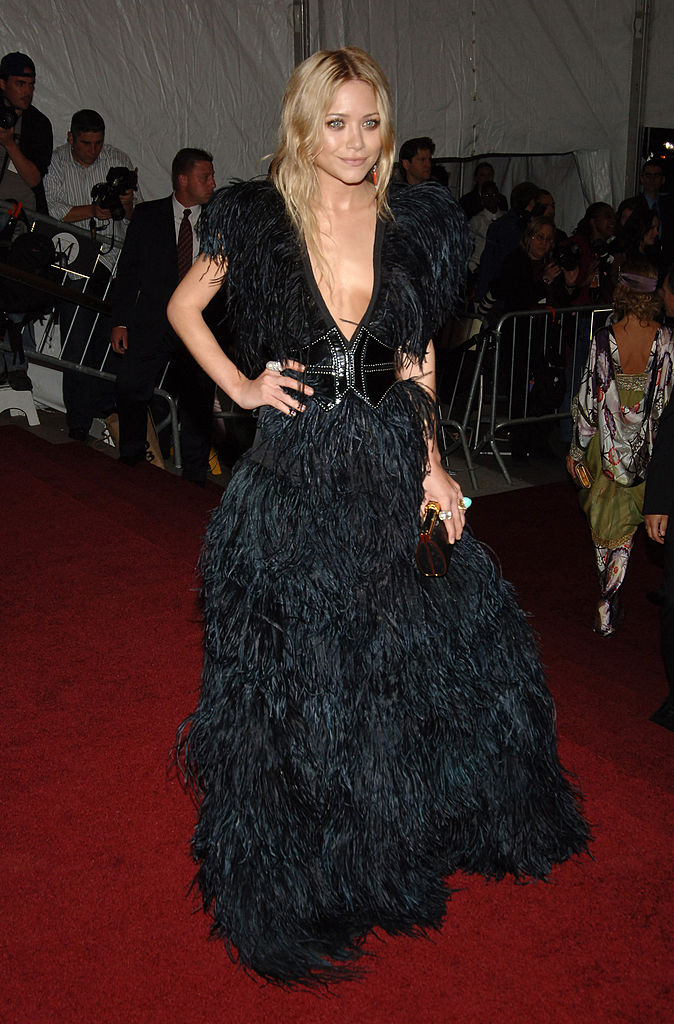 Flying solo, she wore Lily et Cie by Rita Watnick.
2. Kate Bosworth, 2008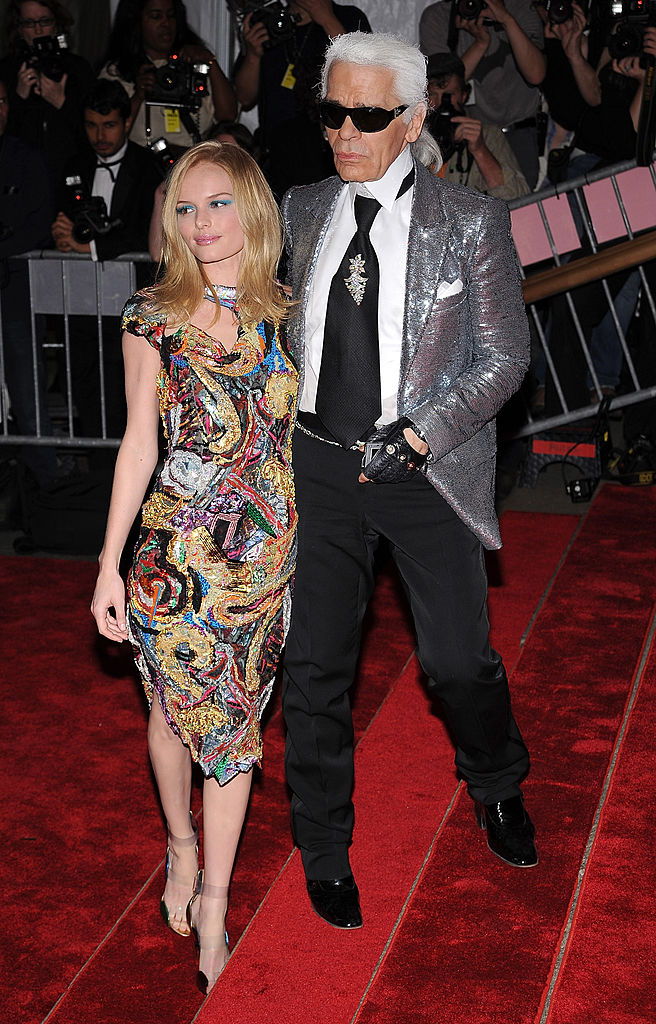 The theme was "Superheroes: Fashion and Fantasy," and Bosworth wore Chanel Haute Couture.
3. Kate Moss, 2009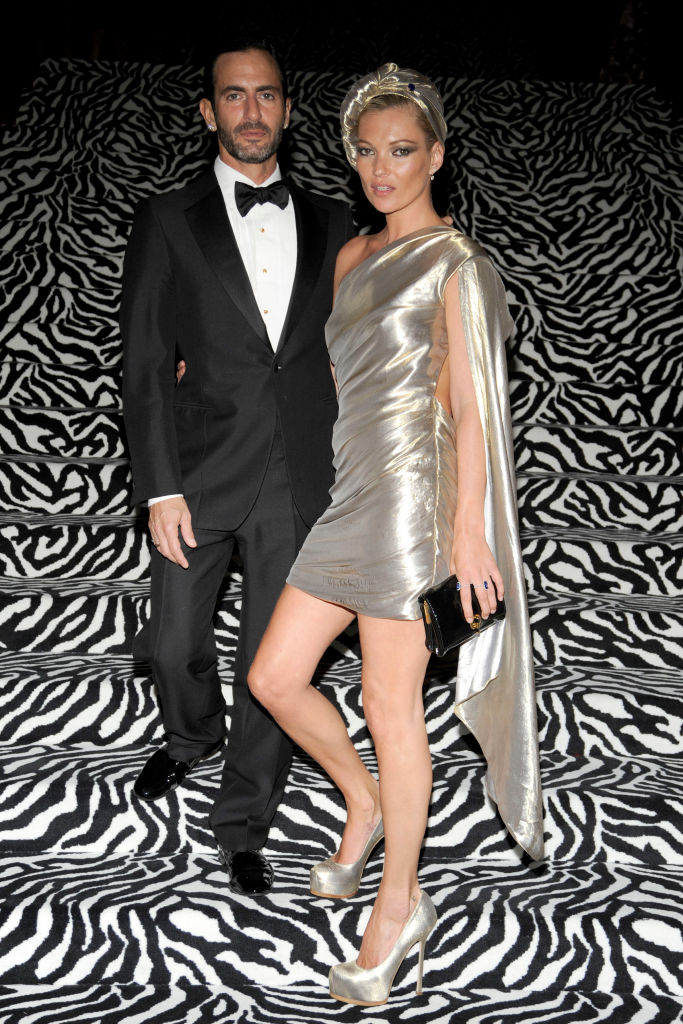 Dressed in Marc Jacobs and attending with the designer, the theme was fitting for Moss: "Model as Muse: Embodying Fashion."
4. Katy Perry, 2010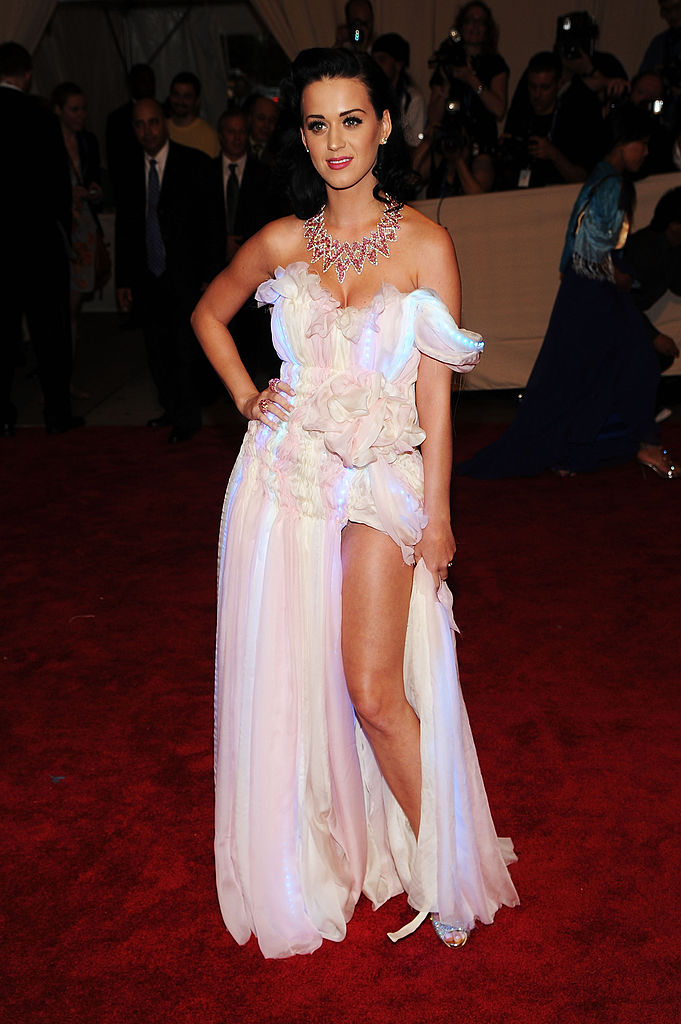 This dress was special because it lit up! Fast-forward to 2016 and everyone was wearing light-up gowns.
5. Gisele Bündchen, 2011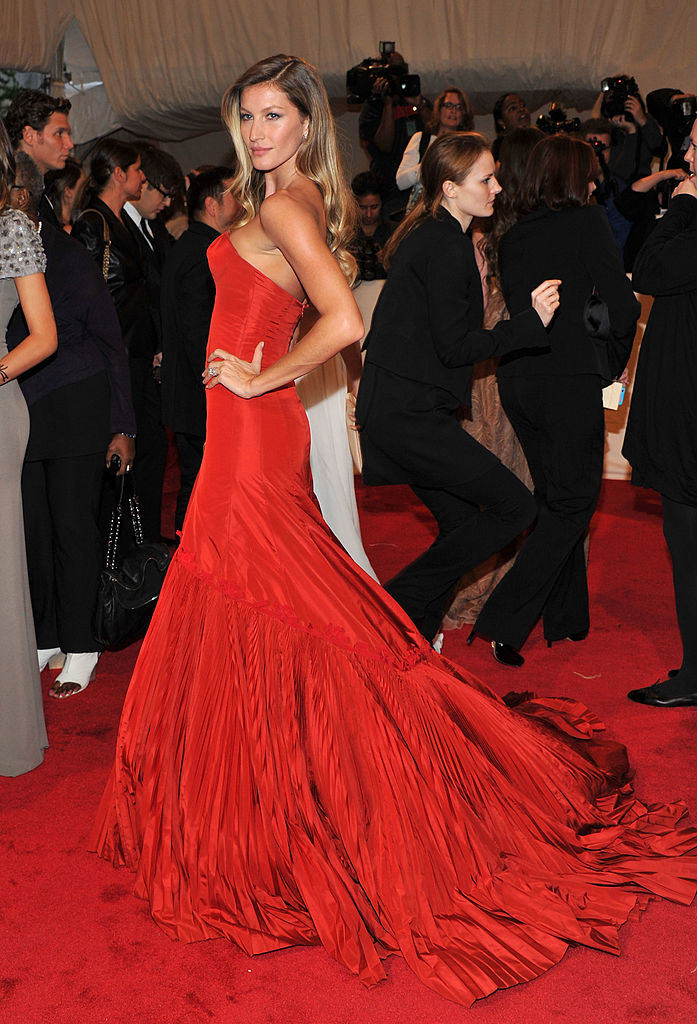 She is stunning in an Alexander McQueen fishtail gown.
6. Florence Welch, 2012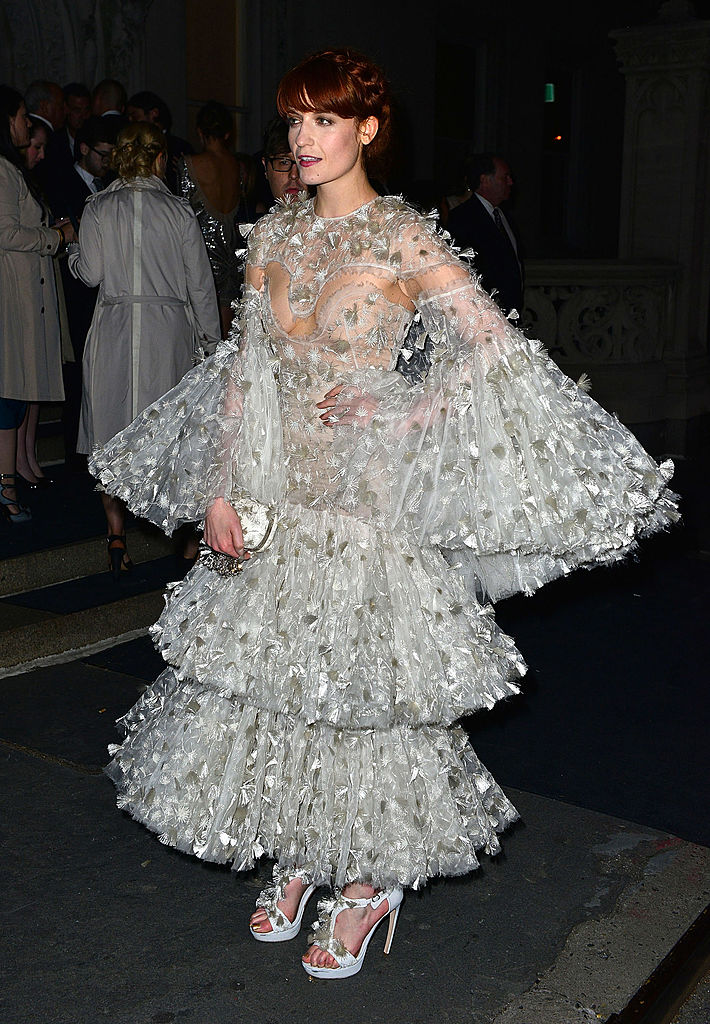 The singer wore an unconventional Alexander McQueen gown to the "Impossible Conversations"-themed event, and it totally worked.
7. Beyoncé, 2013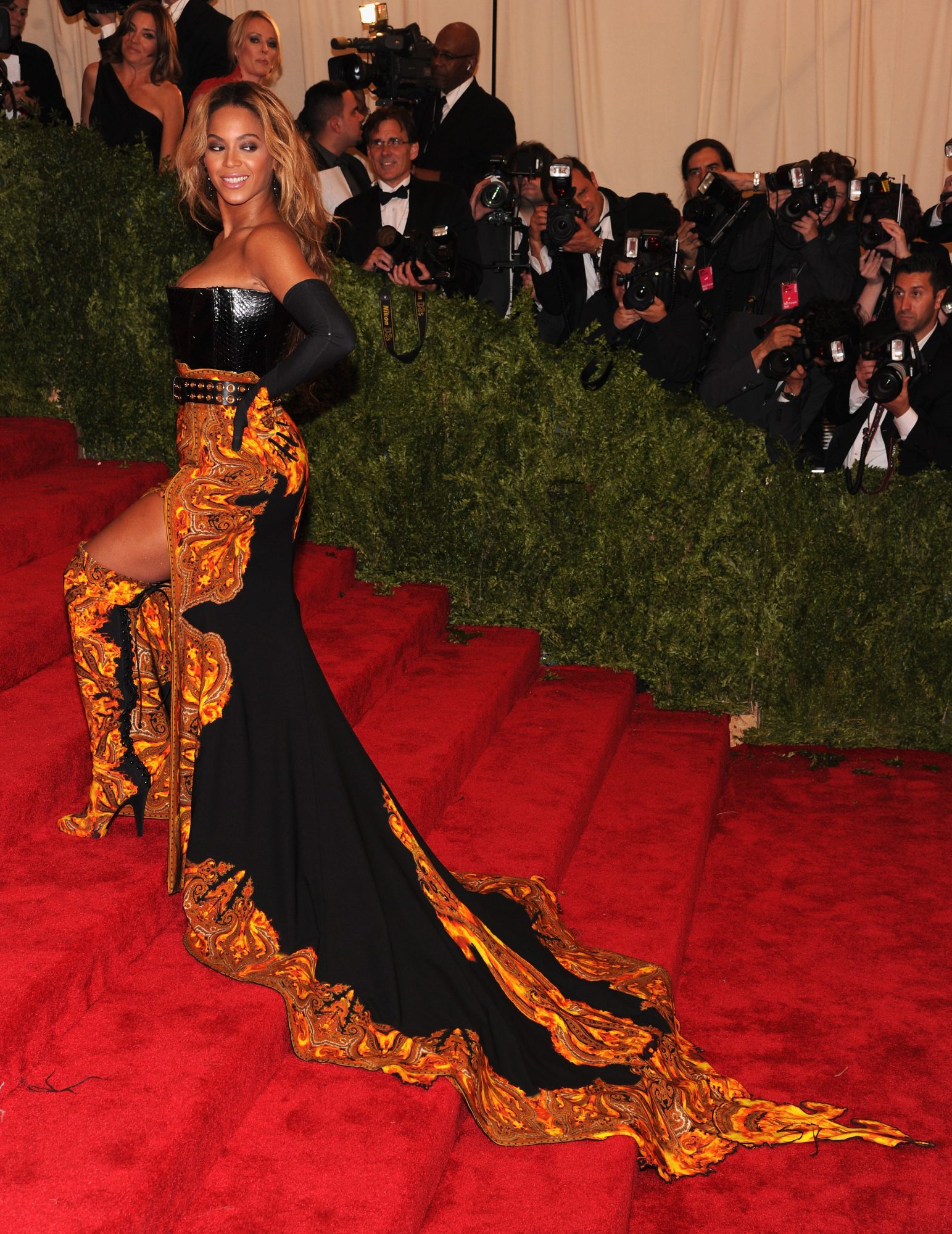 She wore Givenchy Couture by Riccardo Tisci to the "Punk: Chaos to Couture"-themed event.
8. Erykah Badu, 2014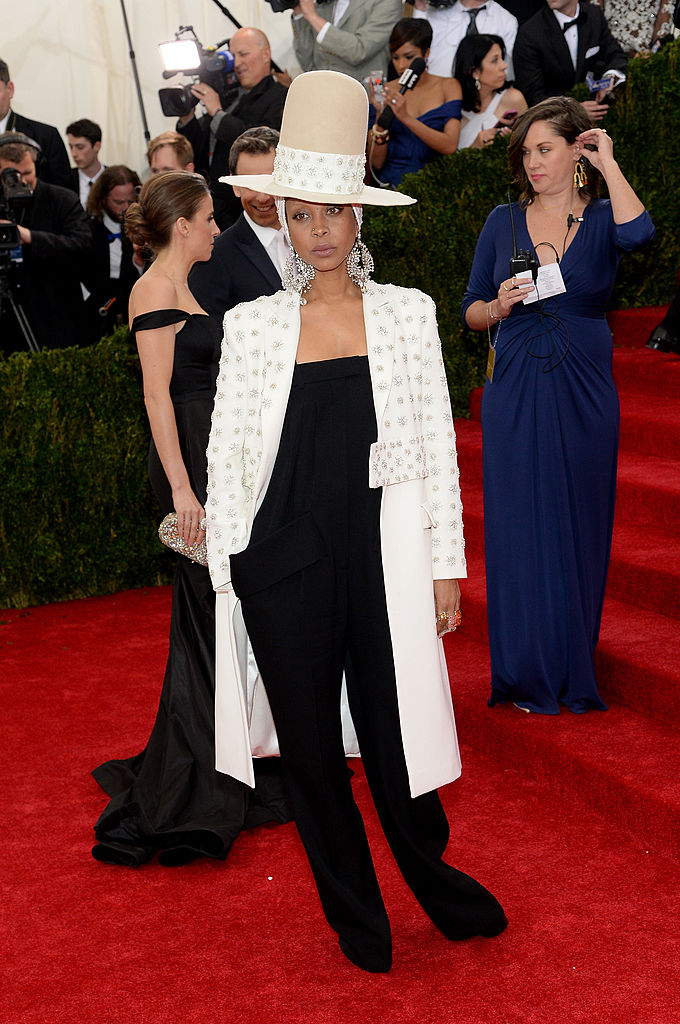 Okay it's not technically a gown, but this hat and jacket by Givenchy deserve recognition.
9. Sarah Jessica Parker, 2014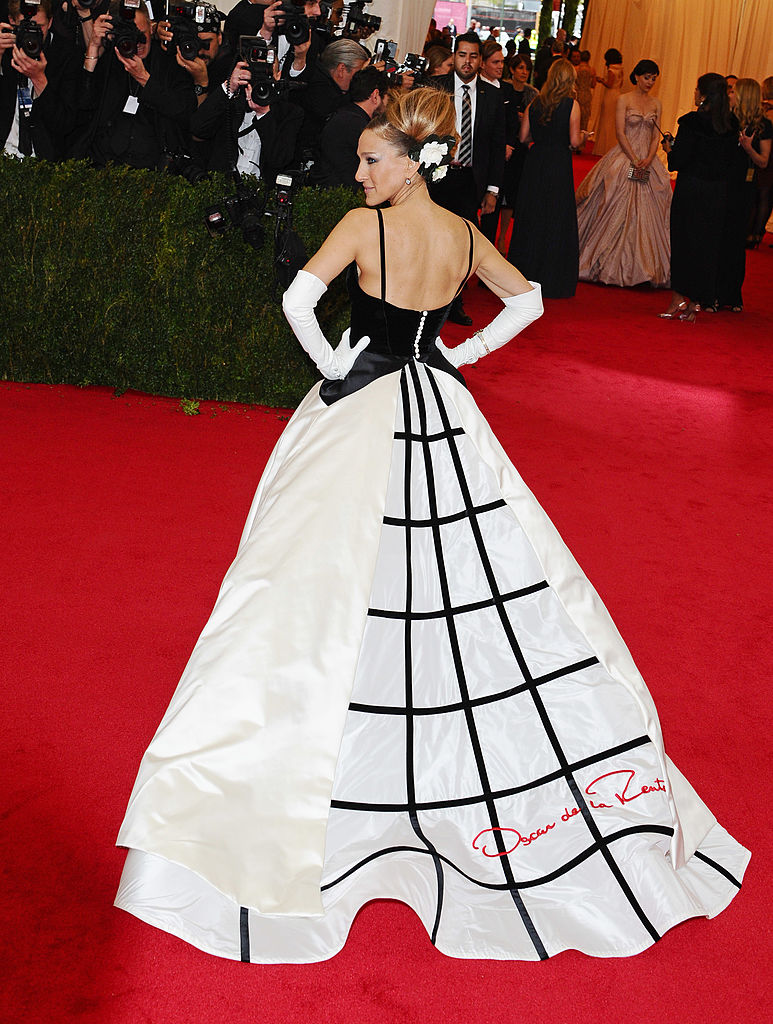 SJP is always the belle of the gala, but this Oscar de la Renta gown in particular is dramatic glamour to the max.
10. Rihanna, 2015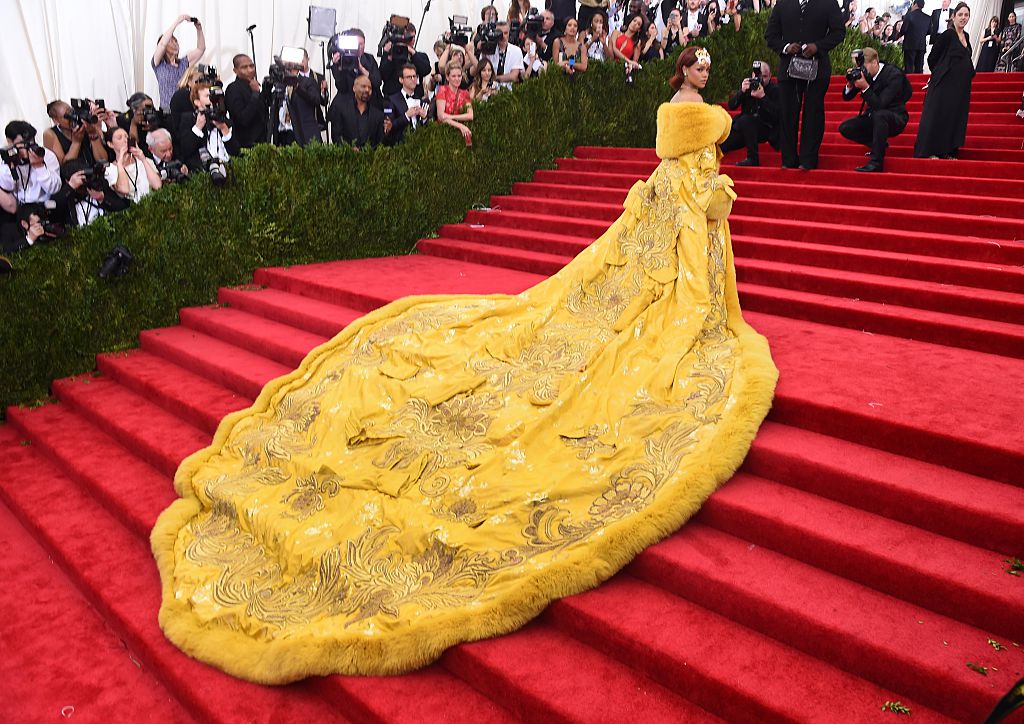 Who could ever forget this Guo Pei yellow coat?
11. Beyoncé (again), 2015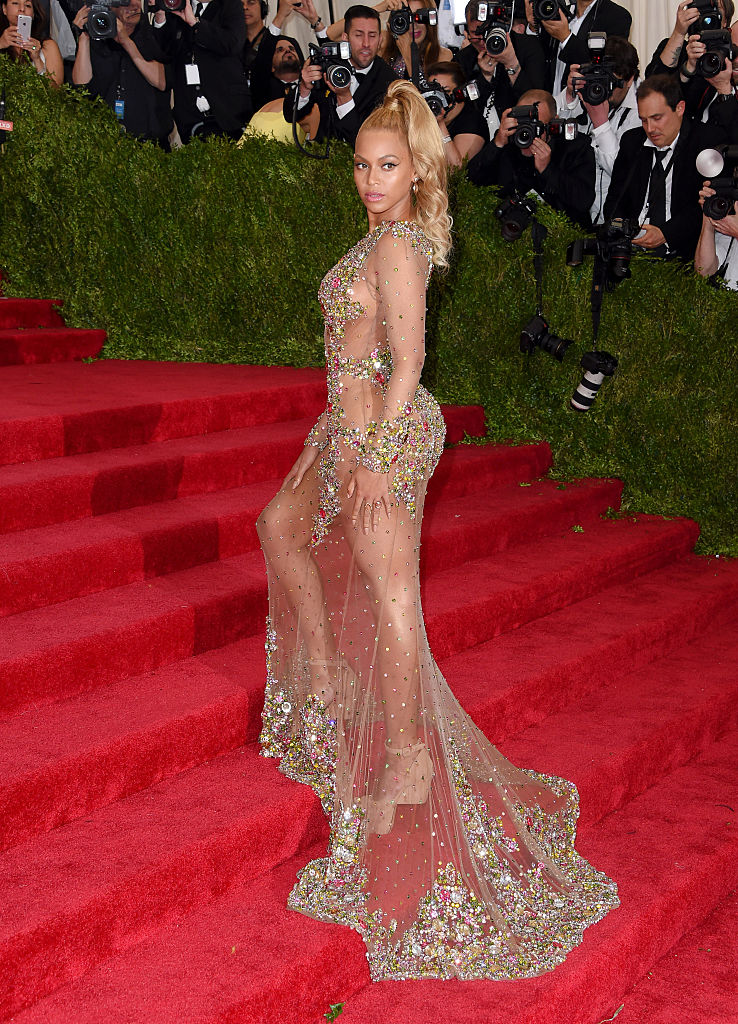 She wore Givenchy again and blew everyone away.
12. Lupita Nyong'o, 2016
The Calvin Klein Collection dress is amazing, but the hairstyle might have stolen the show. It was perfect for the theme: "Manus x Machina: Fashion In An Age Of Technology."
13. Solange, 2016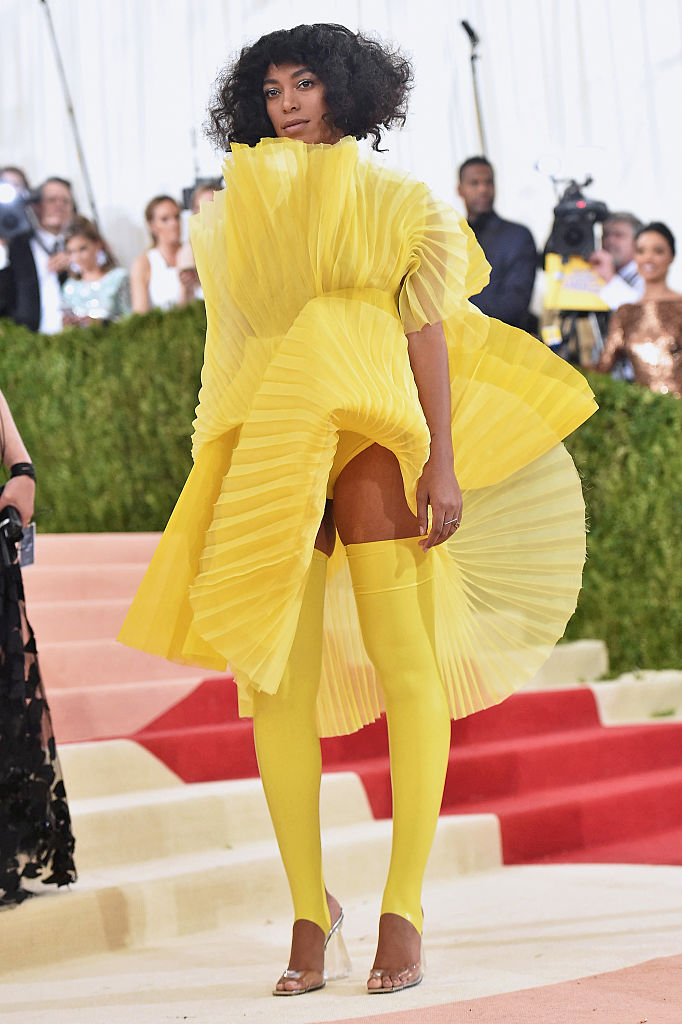 Though comparisons to cupcake holders were made, the David Laport dress is not easily forgotten.
We can't wait for tomorrow's big event! The theme is "Rei Kawakubo & Comme des Garçons," so it's bound to be a fashionable feast for the eyes.