The most expensive in-app purchase ever made will completely blow your mind
If you're constantly racked with guilt over the ridiculous amount of money you shell out for in-app purchases, relax because the damages could probably be a lot worse. C'mon, doing a mini-revamp of your fall wardrobe hardly compares to the most expensive in-app purchase ever — unless you're also responsible for that huge buy.
OK, wait…was it you? We're asking because the anonymous buyer who completed an Apple Pay transaction for over $1 million on a 1964 Aston Martin DB5 *might* have just made the largest-ever transaction of its kind, Business Insider reports.
So if this anonymous (and obviously loaded) individual is you, then why are you fretting over a little seasonal shopping spree? Unless your dad is Kanye West, who is so over in-app purchases, you should be fine. Now let's get into this history-making purchase of yours (we totally know you did it).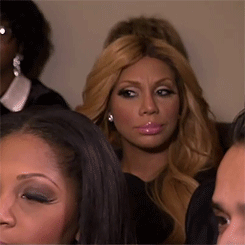 According to an announcement made by British automobile auction house Coys of Kensington, someone spent more than a cool mill on the classic restored car earlier this week, which makes the buy the largest known in-app purchase. The snazzy ride has sat idle for 20 years and it's the same type of vehicle as the Bond car in Skyfall.
Lookin' spiffy. Ugh, we want a Bond car!  Shall we have your parents pay for our in-app purchases in advance or is it too soon?