Here's the lowdown on the bear-ry cute Moschino x Sephora collection
Nothing gets us quite as excited as a fashion and beauty collaboration — it just doesn't get any better than when you pair our favorite design aesthetics with makeup that we're obsessed with. Case in point: Moschino and Sephora are collaborating on the cutest collection you've ever seen.
This cuddly bear-themed line features Sephora's top notch products and Jeremy Scott's unique style, making for a must-have makeup collection that we're all going to be clamoring over. Once you get a load of these gorgeous pieces, there is no turning back.
The limited-edition Moschino and Sephora collection will be available at Sephora this August.
When reflecting on the collaboration between Sephora and Moschino, Jeremy Scott wanted to really capture the iconography of Moschino, which is why the teddy Toy was the perfect vessel for these products.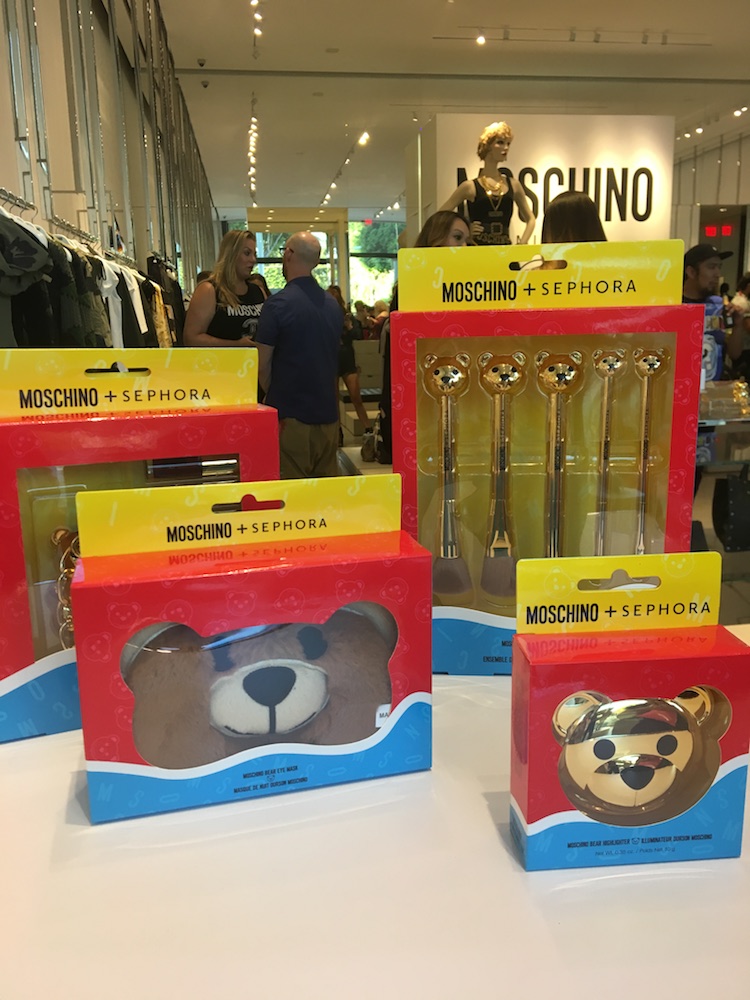 The 7-piece Moschino and Sephora collection includes makeup essentials and travel-ready accessories.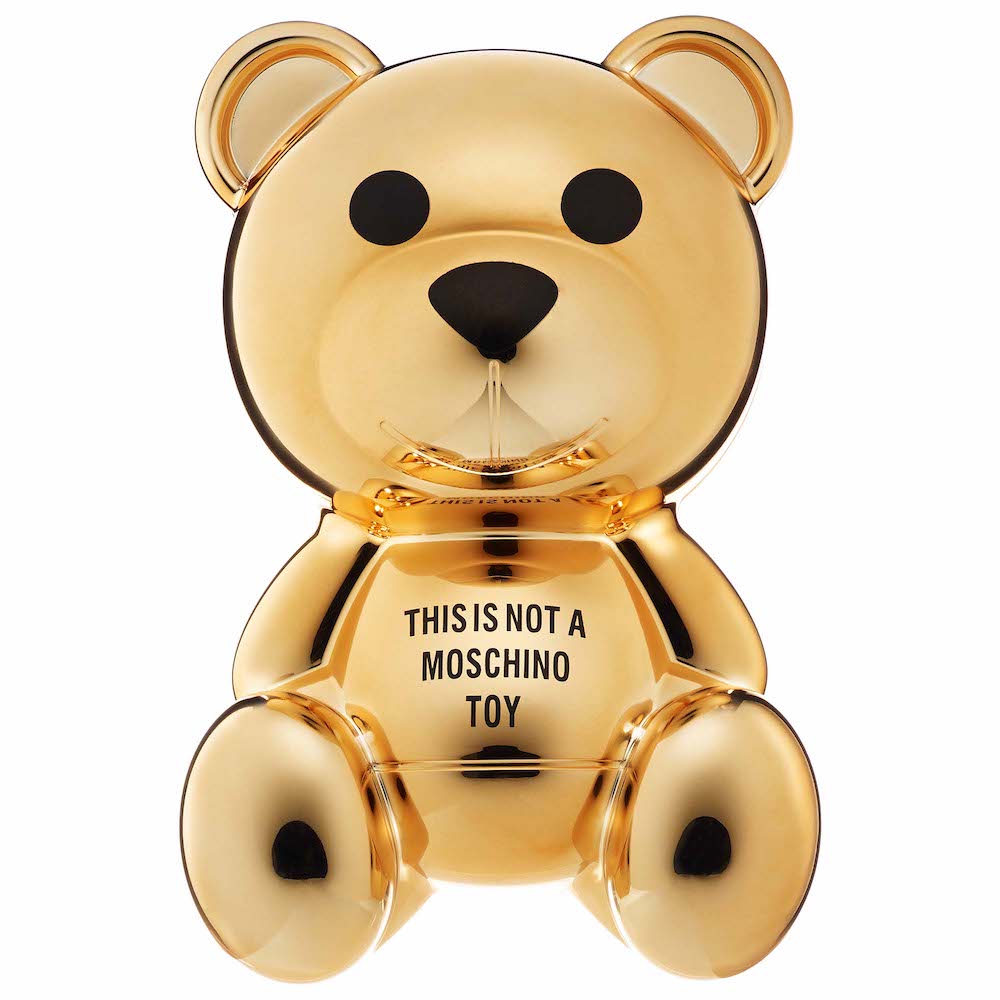 You'll be able to get your hands on the following:
1Bear Eyeshadow Palette, $45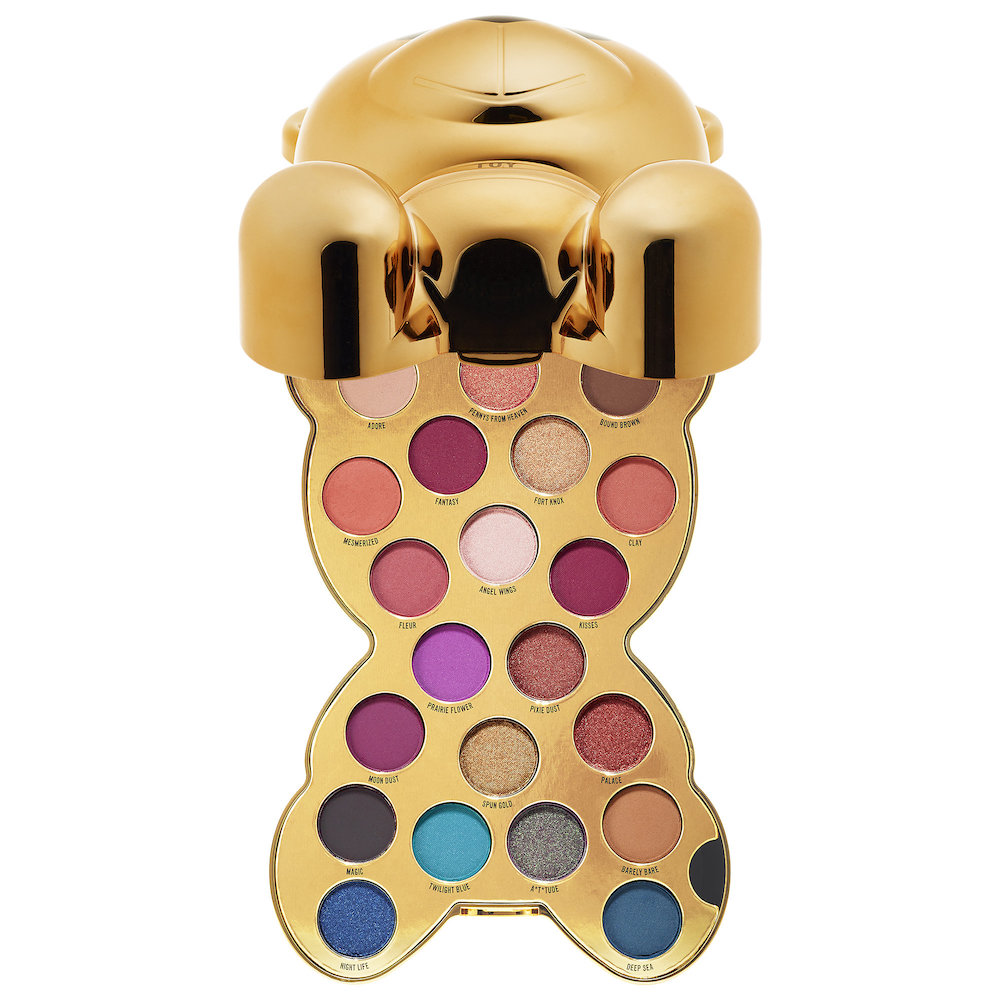 With 21 shades in matte, satin, and shimmer finishes, it doesn't get much better than this absolutely adorable gold bear packaging.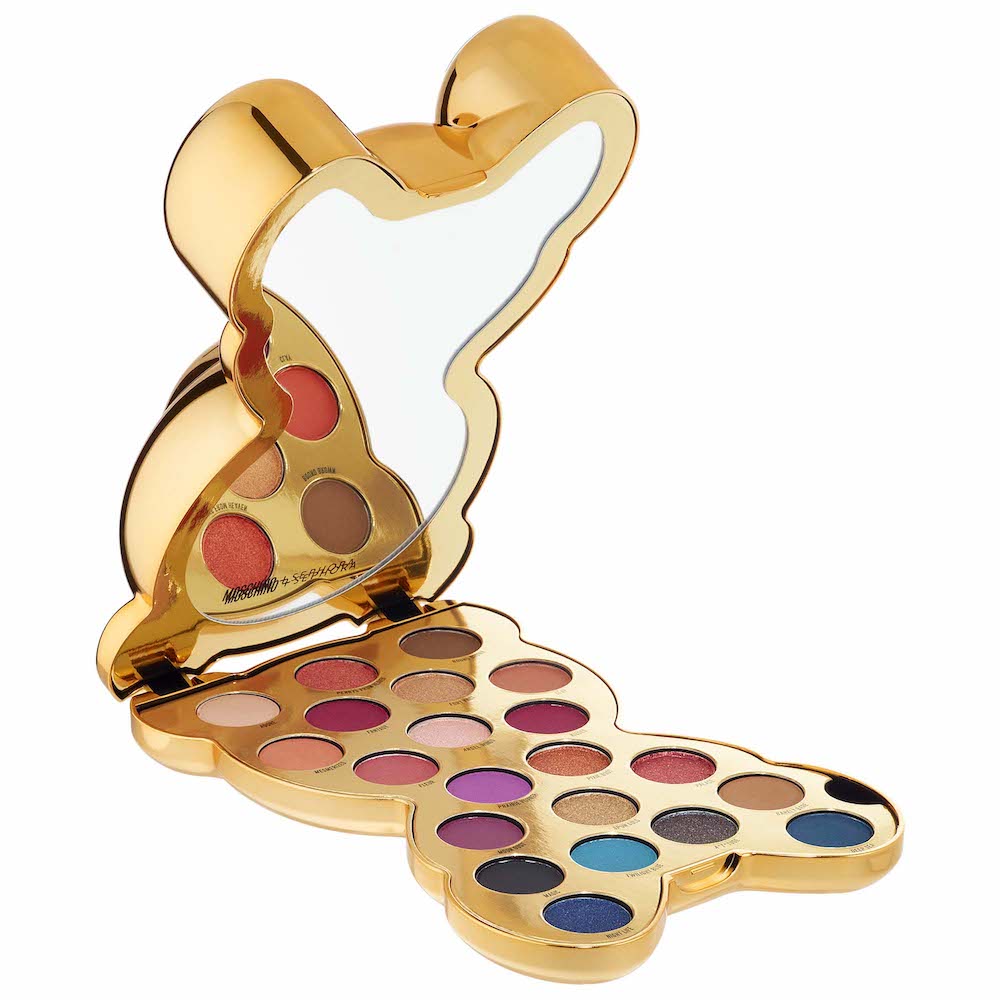 The palette comes with a mirror and a look book featuring four makeup tutorials.
2Bear Lip Gloss Chain, $26
This lip set features six shades that represents all the cities that Moschino adores: Milano, Soho, Hollywood, Miami, Malibu, and Paris Pink. The lip glosses are soft, smooth, and deliver intense shine without that sticky feeling. Plus, it comes with the 24 karat gold plated TOY necklace.
3Bear Highlighter, $22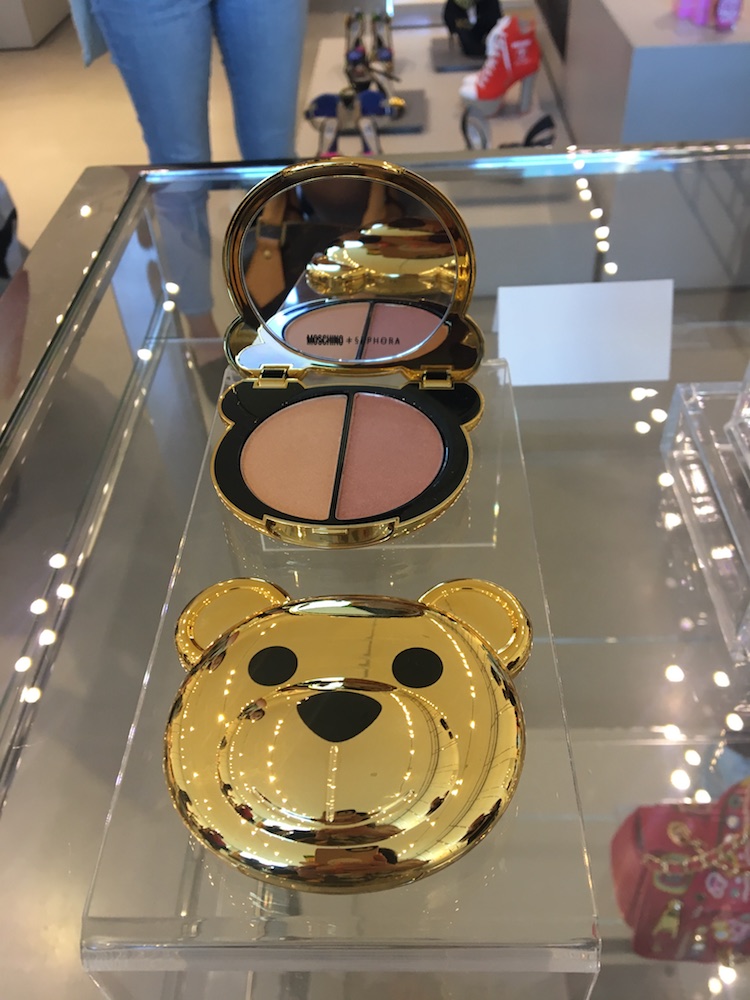 This highlighter duo features two shades, blending rose gold and champagne tones that can be worn alone or together for dimensional highlight on eyes and face.
4Bear Brush Set, $58
https://www.instagram.com/p/BWlmJUMlZc-
A five-piece brush set that features All Over Face, Cheek, Highlight, Crease, and Shadow brushes with the world's cutest specialty handles.
5Shopping Bag Mini Palette, $20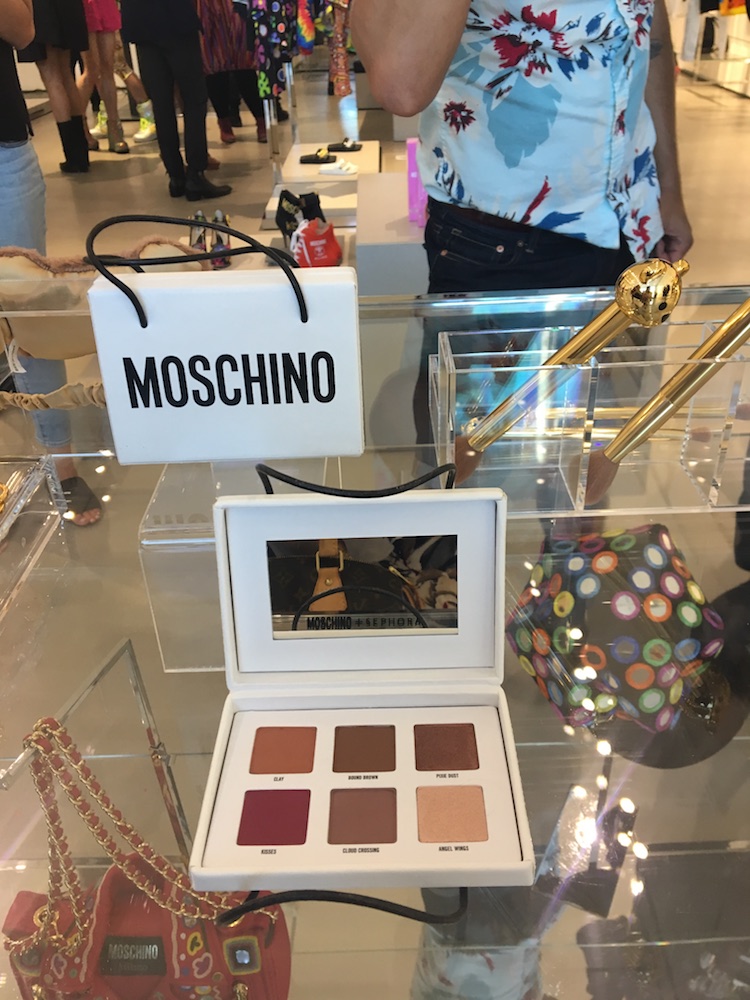 Containing the ultimate metallic and matte eyeshadows that have a velvety finish. The palette comes with a look book featuring three makeup tutorials.
6Bear Eye Mask, $14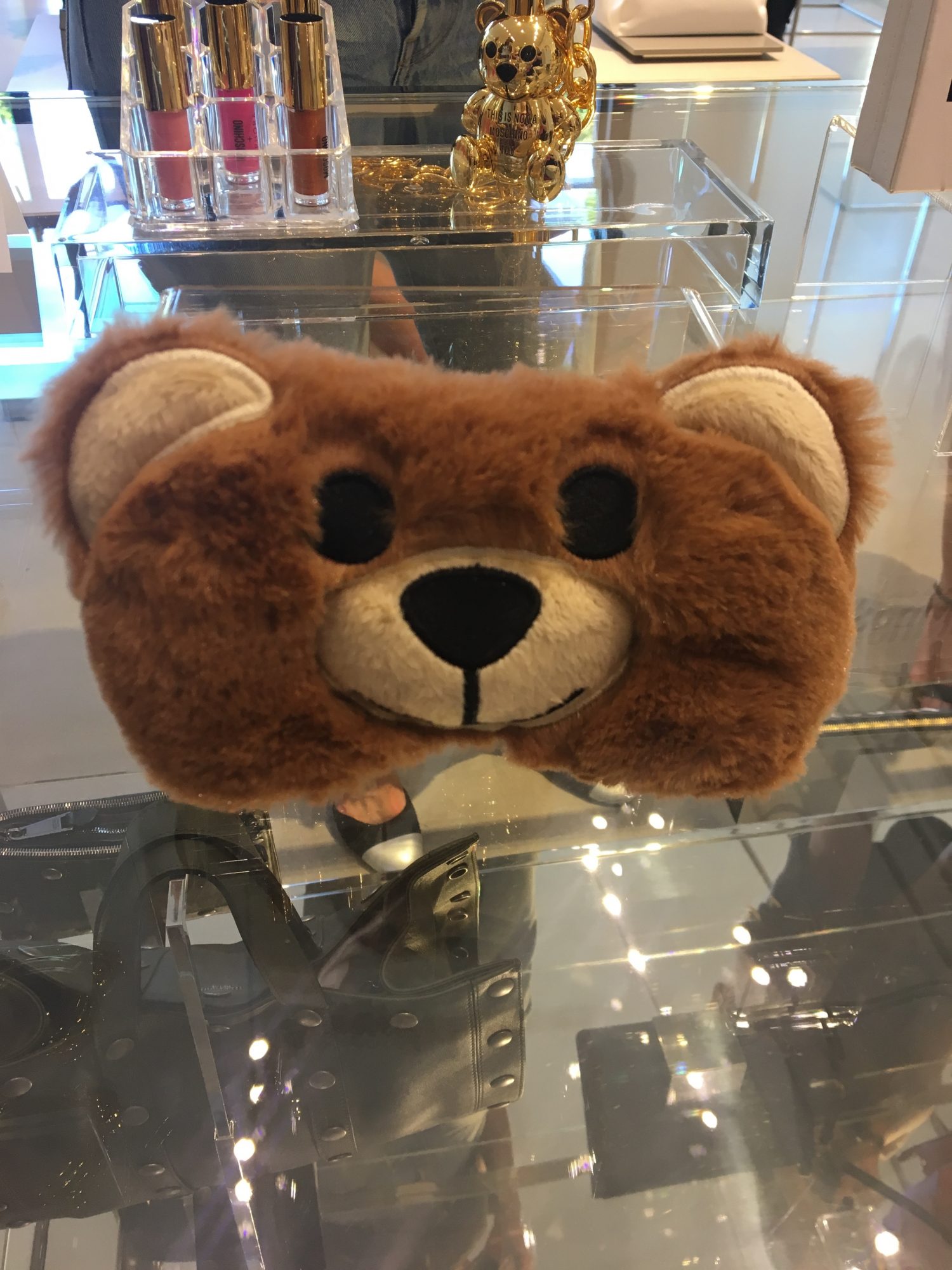 There are few things as glam as a sleep mask, and this one is made of soft faux fur that is as cozy as can be.
Bonus: Bear Compact Mirror, $26
This dual compact mirror is perfect for your on-the-go touch-ups no matter where you might be.
Have you ever seen cuter packaging? We can't wait for these lovelies to make their way into our friendly neighborhood Sephora. We are going to be ALL OVER them.