H&M and Moschino's '90s-themed Disney collection is finally here
When Moschino announced they were working with H&M on a nostalgic collection, we knew this was a match made in fashion heaven. Moschino creative director Jeremy Scott shared the exciting news back in April during the brand's annual Coachella party, and now we can finally shop the collection. The collab features cute illustrations of Mickey Mouse, Minnie Mouse, and other notable Disney characters.
On top of that, the Moschino x H&M collab includes retro designs of CDs and MTV's iconic logo. Talk about a legit #ThrowbackThursday. If anything, this collection is like high-fashion streetwear-meets-Disneyland-meets-TRL. Only Jeremy Scott could have dreamed it up and made it look cohesive.
The Moschino x H&M collection is available to shop on H&M's website.
H&M's creative advisor Ann-Sofie Johansson told W Magazine about Jeremy's vision for the line:
In an Instagram post, Moschino perfectly summed up what the whimsical collection is:
"The new @Moschino x @HM collaboration has a little bit of everything. Mickey Mouse sweaterdresses for sweethearts, leather minis for vamps, padlock bags for hard-core punks, denim overalls for '90s nostalgists, MTV hoodies for videoheads, plus sequins, faux fur, chain belts, logo tees, and two condom-print shirts that read 'ready-to-wear.' This is a collection for everyone from the self-proclaimed people's designer."
Let's get to shoppin':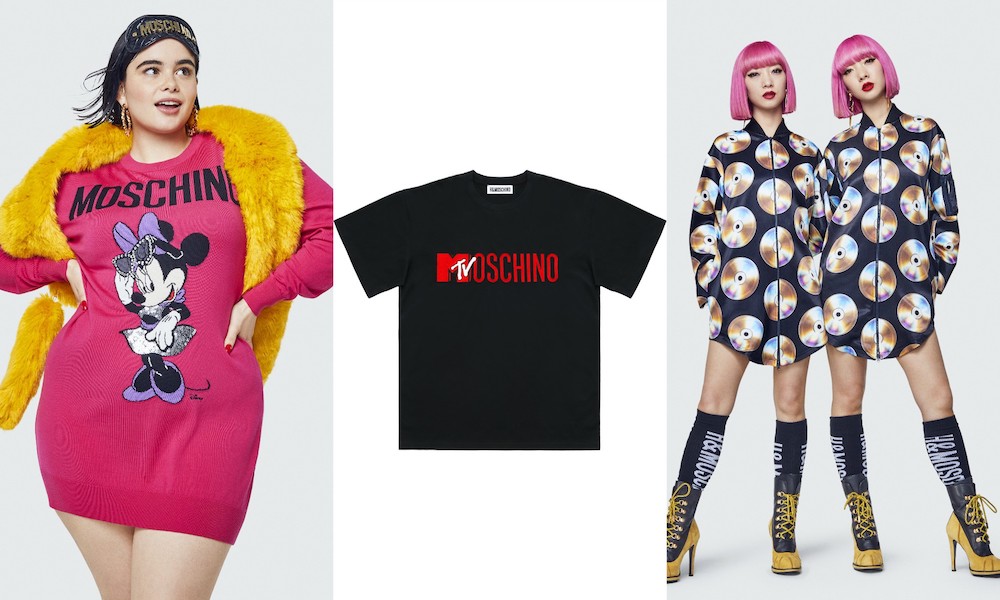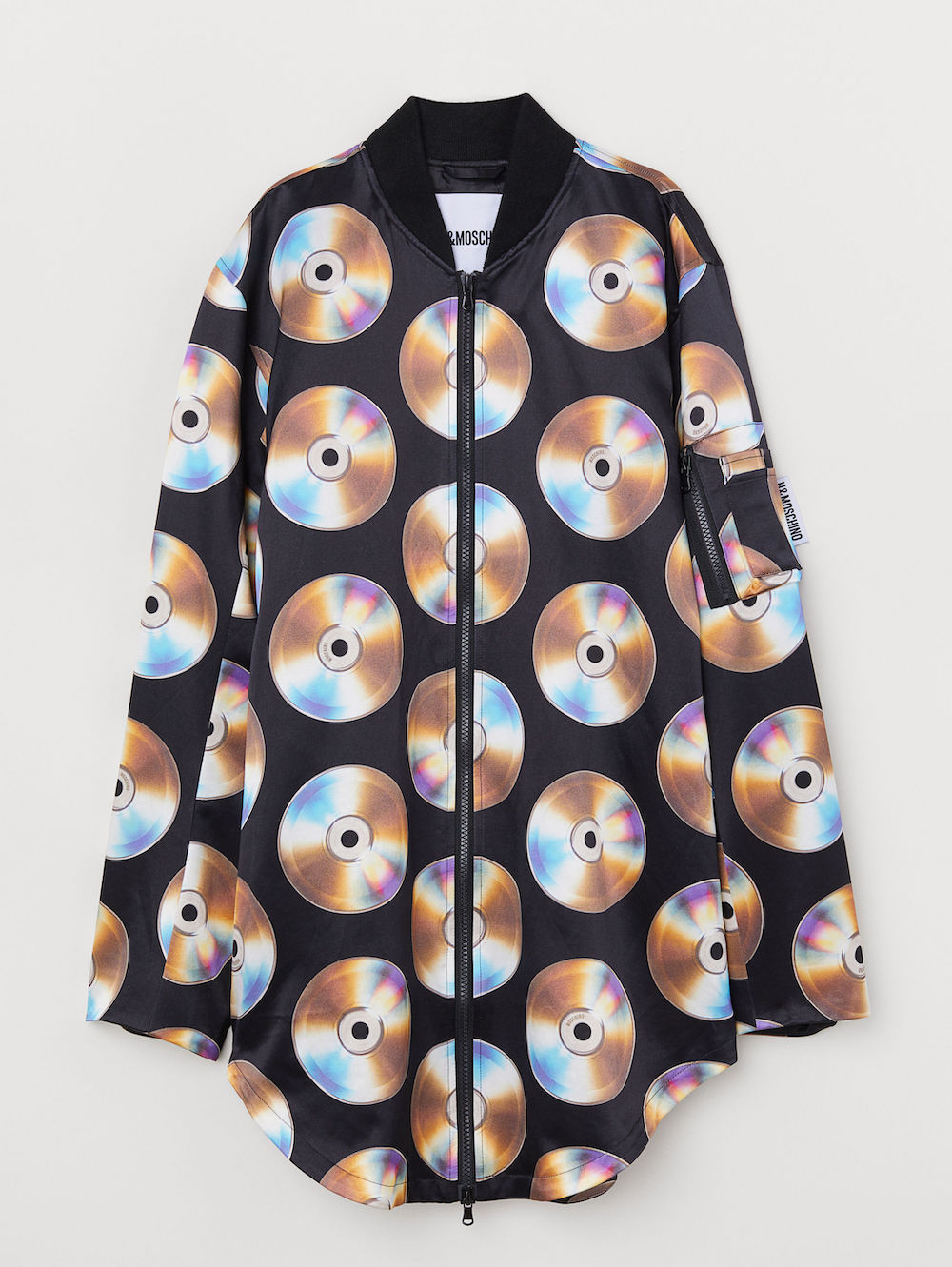 Gigi Hadid rocked this at the Moschino Coachella party, and we've been waiting to get our hands on it ever since.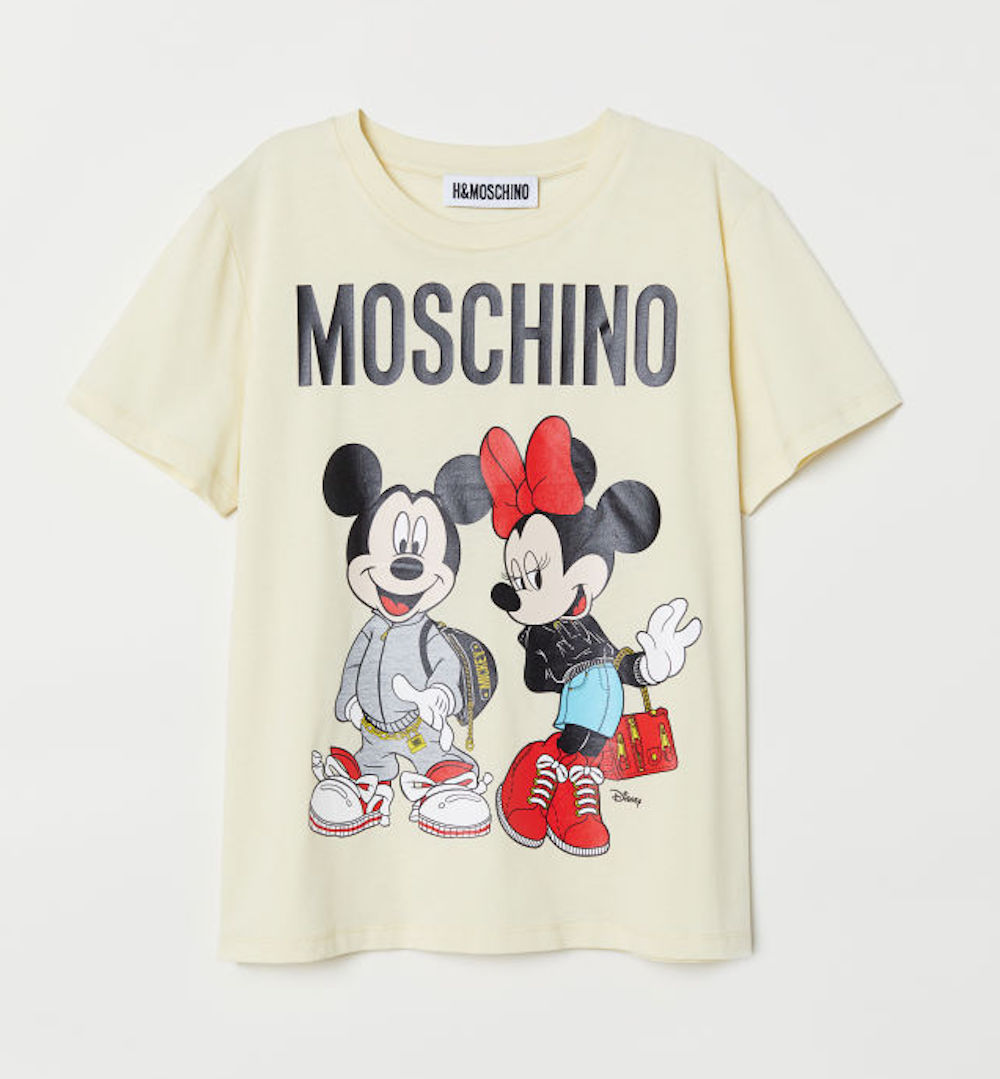 One of the more affordable pieces in the collection, this graphic tee features a fashionable Mickey and Minnie decked out in Moschino, of course.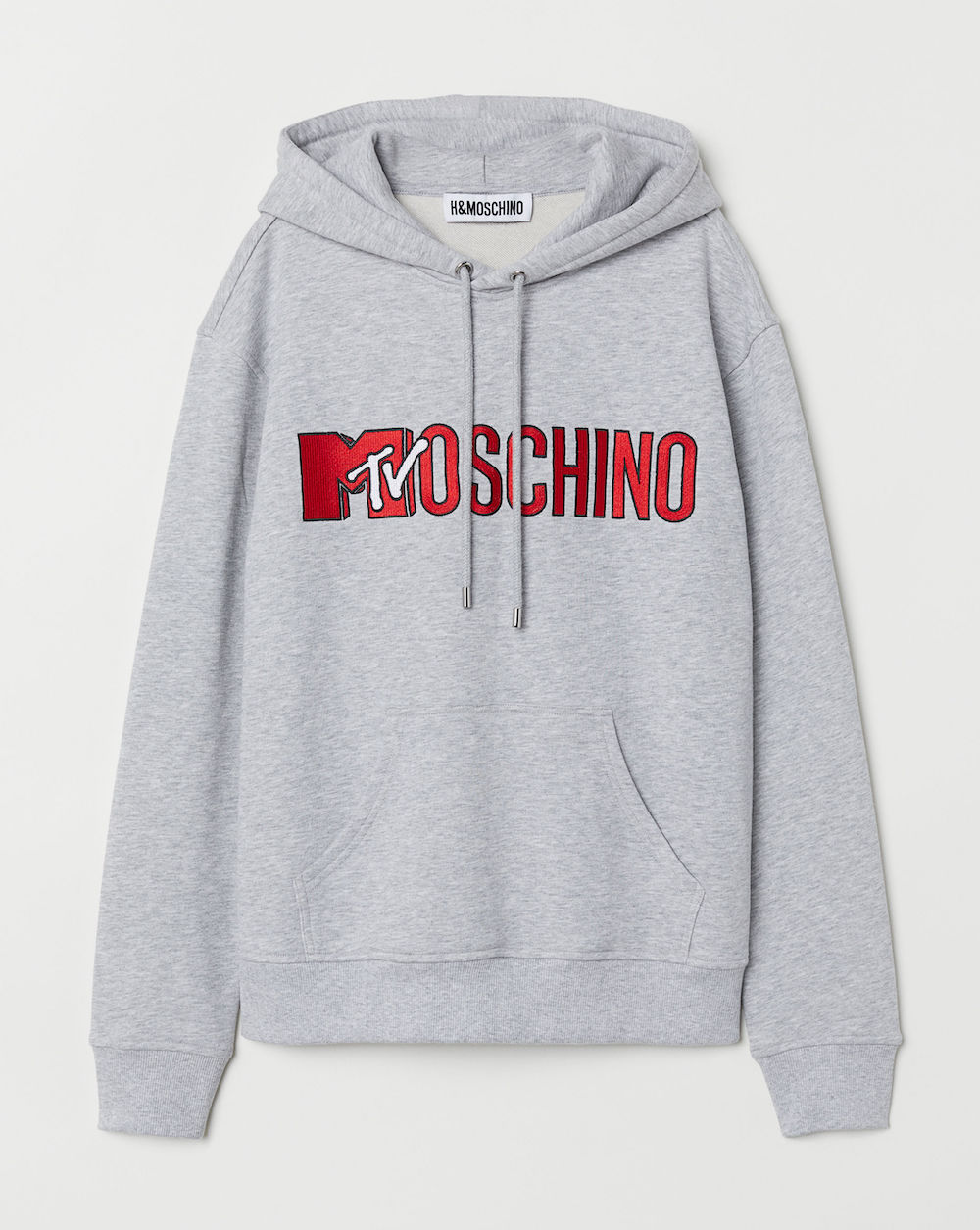 Because it's sweater weather, and this looks cozy and chic as hell.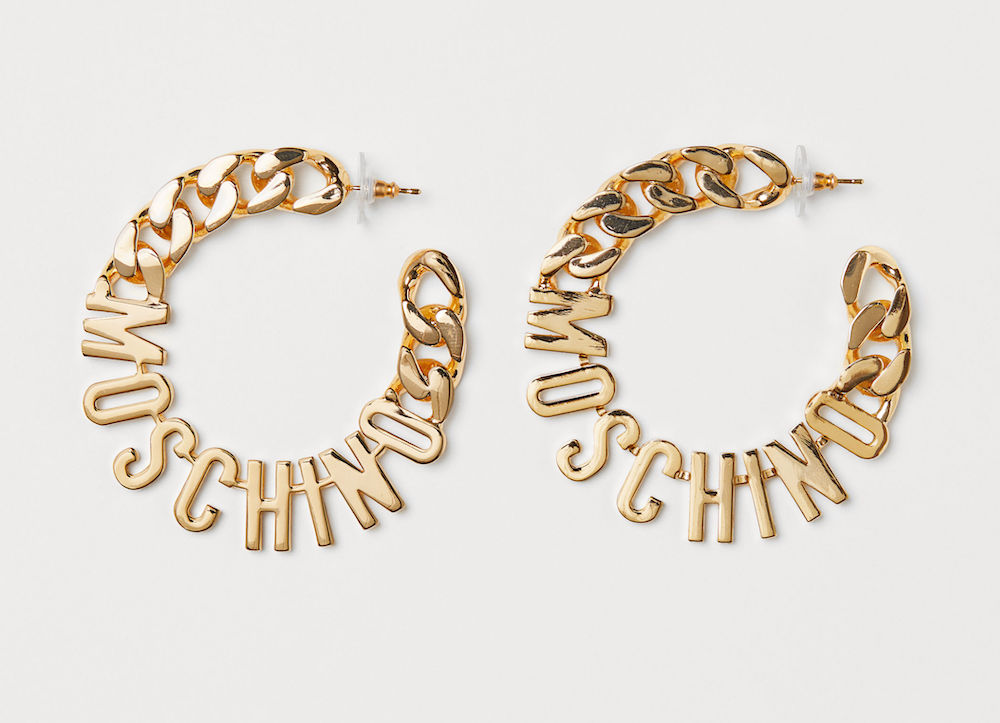 While you're shopping, might as well indulge in a few gaudy accessories. Let them know you ride for Moschino.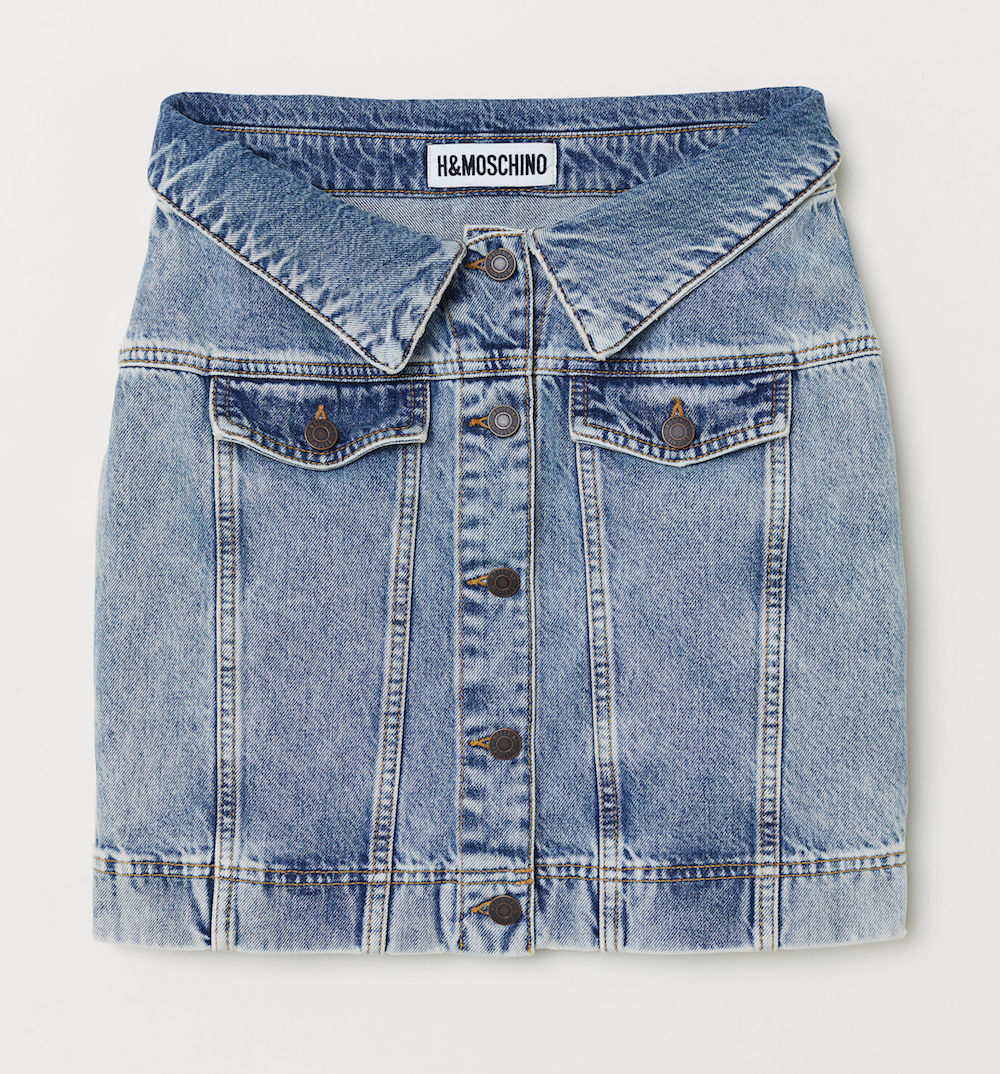 A denim skirt with a decorative collar? Yes, please.
Check out H&M's site to browse the collection. And just because some things sell out online, doesn't mean you can't find them in store. Run.