8 Morticia Addams dresses that will make Gomez croon, "Cara mia"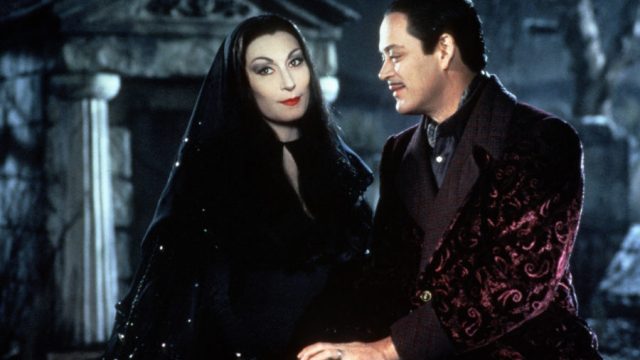 It's hard to beat the classics, and Morticia Addams is as classic as they come. The Addams family matriarch is a true Halloween queen, after all, pretty much dressing for the holiday 365 days a year. With her lengthy raven tresses, sultry bell sleeve maxi dress, and her ample allure, it's a no-brainer as to why Morticia's an ideal choice for a Halloween costume. This lady is just plain ferocious.
With All Hallows Eve looming in our near future, we figured it's the proper time to nail down our Halloween costumes. And for those of you who've got a dark and vampy side just dying to be unleashed, why not get your Morticia Addams on for Halloween? Like we said before, she's fierce. Plus, her costume — while extremely high-octane — is extremely easy to create. All you need is the right dress, perhaps a crazy long wig, and some dark and dreamy lipstick, and you're ready to get out the door and get your trick-or-treat on.
Clearly, there are no shortage of sultry Morticia options for you to pick from this Halloween.