Morphe shared a sneak peek of their anticipated liquid lipstick collection and we're obsessed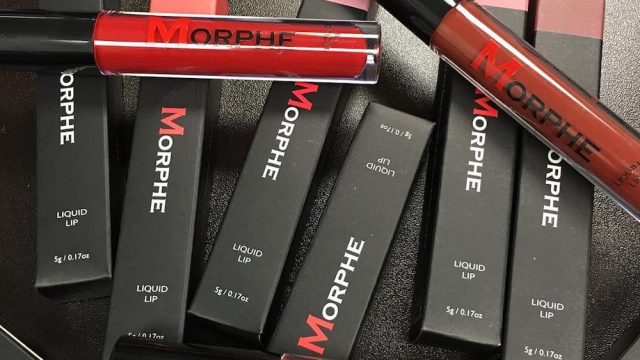 If you want a quick way to get our heart rate going and watch our anticipation build up, the best way to do that is by teasing a new lipstick collection, and we're putty. Morphe Brushes has given us incredible and affordable products to add to our makeup collection and now we're low-key losing our minds over the new sneak peek of their liquid lipstick collection. The company, which started out as a makeup brush line, has been working on their liquid lipstick collection for a while now. We've even been seeing sneak peeks from influential beauty bloggers for a while, wondering if it was the real deal.
Linda Tawil, the Creative Director of Morphe, sent out an update that confirmed the liquid lipstick collection is real and should be in our hands soon.
https://www.instagram.com/p/BMVBNsRDlGL
"Coming soon!! 🙈 I cannot even contain myself!!, Tawil writes in the caption of her Instagram photo. "This was definitely the longest project everrrrr!! 😳 More updates to come.
There has been no further information released on how big the collection will be or the specific names of each shade, but for just over a year, we've seen some snaps on social media giving us a general idea of what to expect.
One of the first peeks we saw on Instagram was a swatch of the lipsticks that are still in development. You can see the packaging hadn't been done yet, but the colors were definitely giving us life.
Then, Morphe Brushes shared a snap of the completed packaging a few months later, saying they were still "coming soon" and more swatches started popping up by other beauty bloggers on Instagram.
https://www.instagram.com/p/BB5SBllA69n
The color range and coverage looks incredible from the swatches and we're in love with the nudes and those deep purple tones!
We have yet to learn when the liquid lipsticks will officially launch, but hopefully they come out just in time for holiday shopping. Even if they're delayed, we're still super excited!