Thanks to Morphe Brushes' new setting spray, your makeup is sure to stay in place this summer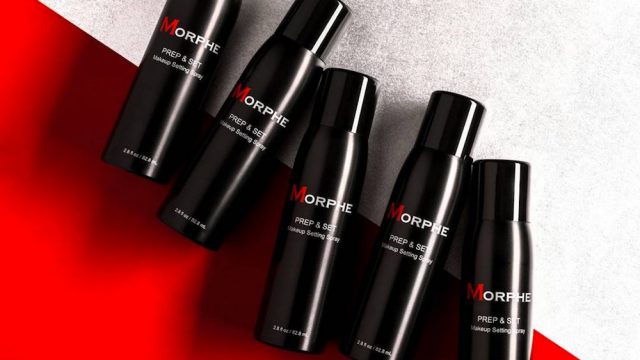 Morphe has long held a place in our hearts for their affordable brushes loved by vloggers like MannyMUA, Larlarlee, and MacDaddyy. Morphe's not just about brushes, though. Browse their site and you'll find liquid lipsticks, concealers, and a bevy of eyeshadow palettes and pans. (Don't sleep on those palettes, guys. Morphe's eyeshadow palettes are pigmented, velvety, and come on  — you just can't beat that $22.99 price tag.)
Morphe is always adding new products to the mix. The latest comes just in time for warmer weather, when makeup needs even more help staying in place. Morphe just released a brand new setting spray, and as expected, it's pretty affordable.
Morphe describes the spray as a "micro-fine mist" that plays well with liquid and powder foundations. No fading, no caking, no melting.
Judging by the list of ingredients — which includes papaya and grape seed extract, cucumber fruit water, and castor oil – the mist sounds like an absolute dream, especially for summer weather.
Head to Morphe.com or one of their stores to shop the spray rn. (If you live in the L.A. area, check out their flagship in Burbank. So. Many. Brushes. Prepare to drool.)