Morphe is shaking up the beauty industry with its 60-shade foundation launch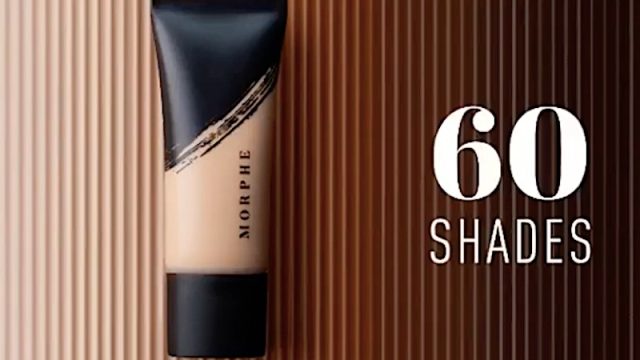 Coming off an amazing year filled with creative and colorful releases, like the James Charles Artistry Palette and the Bretman Rock Highlighter Palette, Morphe is starting 2019 with a bang. The affordable brand announced that it's launching 60 (!!!) foundation shades for "all babes." Morphe took to Instagram to share the exciting news, and naturally, beauty lovers worldwide went wild over the upcoming launch.
This is Morphe's first-ever matte foundation, and the brand is starting it off right. Not only will it offer 60 "tone-empowering" shades, but best believe the foundation will be full-coverage. It claims to be water- and transfer-resistant, meaning it will keep you slaying all day long.
The brand spoke to Allure about its latest launch and said each foundation will be divided into five tone levels: light, medium, tan, rich, and deep. Each category will offer 12 shades, and have the undertones listed as cool, neutral, olive, or warm. This will make it easy for shoppers to find their shade.
The new Fluidity Foundation comes out on January 17th and will retail for $18.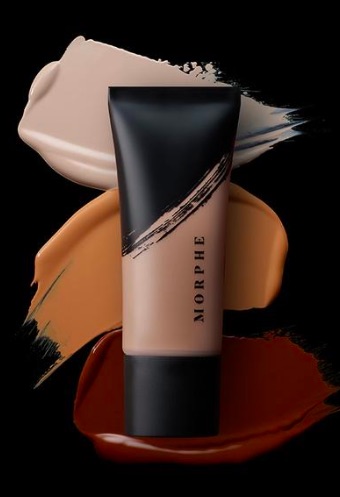 You can already preview the product and sign up for notifications on the brand's site.
As far as inclusive launches go, Morphe is setting the bar high for 2019. In addition to the impeccable 60-shade foundation range, Morphe is also releasing 31 shades of concealers ($9) two foundation primers ($12), and 15 powders ($12). The brand told Allure a pure white concealer will also be part of the lineup:
"The white concealer is perfect for artistry and can be mixed with your Fluidity Concealer or Foundation shade to brighten up during a season change."
With brands like Fenty working overtime to release inclusive products, it's refreshing to see an affordable brand like Morphe keep that momentum. The company offered the following statement to Allure about the message behind its massive launch:
"We're putting the tone-deaf beauty brands in their place with a killer lineup of norm-busting, rule-breaking, tone-empowering complexion products that value your hue and your wallet."
.
The Fluidity collection will be available on Morphe's site on January 17th.