Morgan Freeman has been accused of sexual harassment by eight women, because there really IS no good in the world today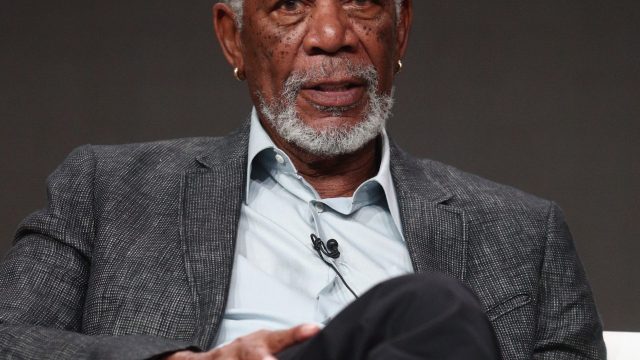 Eight women have come forward with allegations of sexual harassment against Morgan Freeman. Featuring interviews with a total of 16 people — eight victims and eight witnesses — a breaking story from CNN details a disturbing pattern of sexual harassment by the Oscar-winning actor.
In the piece, an unnamed woman who worked on the actor's 2015 film Going in Style (which also starred Michael Caine and Alan Arkin) revealed that Freeman repeatedly harassed her and other female assistants, making comments about her body and often touching her lower back. She also spoke of an encounter in which the actor made numerous attempts to lift up her skirt, only stopping after Arkin intervened and told him to stop.
An unnamed senior production staffer on Freeman's 2012 film Now You See Me recounted a similar experience to CNN, revealing that she and other female production staffers on the film were subject to repeated comments about their bodies, to the point where the staffers began purposefully wearing clothing that wouldn't elicit comments from the Driving Miss Daisy actor. She said, "He did comment on our bodies… We knew that if he was coming by … not to wear any top that would show our breasts, not to wear anything that would show our bottoms, meaning not wearing clothes that [were] fitted."
Additionally, three reporters — including the CNN piece's co-author Chloe Melas — have accused the actor of sexually harassing them during interviews at press junkets.
Back in April, Freeman was accused of having had an affair with his late step-granddaughter, E'Dena Hines, according to her boyfriend (and alleged killer — but that is a different story), Lamar Davenport. The accusation came after years of rumors about the alleged affair, of which both Hines and Freeman had previously denied.
Freeman has already issued an apology for his behavior, telling Variety:
"Anyone who knows me or has worked with me knows I am not someone who would intentionally offend or knowingly make anyone feel uneasy. I apologize to anyone who felt uncomfortable or disrespected — that was never my intent.
Coming forward with allegations of this manner is incredibly difficult and our hearts go out to the women who shared their stories. This is a developing story and will be updated as more information is made available.